Chrissy Teigen finally explains her face at the Oscars, is basically like, #SorryNotSorry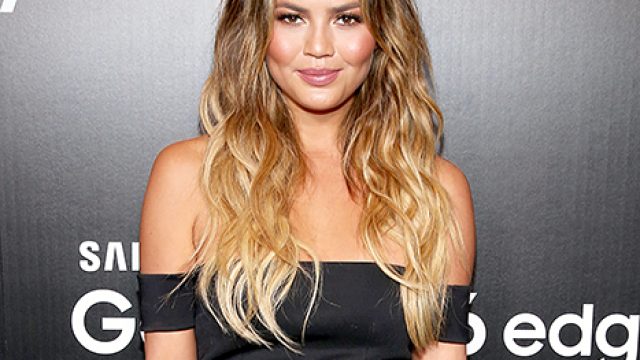 We can all agree that Chris Rock did a fantastic job hosting the Oscars on Sunday. He made us think, he made us laugh, and he made us think about why we were laughing. But there was one moment that made us go, huh? and that's the Stacey Dash, um, segment, if you could call it that.
The actress walked out on stage and wished the audience a happy Black History Month—a confusing move, since she had recently spoken out against it. The moment (which Stacy says was supposed to be a joke) confused all of us, and people did not hold back their reactions.
Twitter lit up with opinions. The Weeknd was caught covering his mouth, looking embarrassed for her. But one reaction ruled above all others: Chrissy Teigen's. Stacy's bit clearly left a bad taste in her mouth, and the model finally addressed the face on Good Morning America.
"You know, I gotta show my face," she told Robin Roberts. "I can't hold it in." And all we can say is, thank goodness for Chrissy Teigen. Her face constantly says what we're all thinking! Especially at award shows.
"Our whole area was still talking about [Stacey's cameo] well into the Sarah Silverman segment because we were just so floored by the silence," Chrissy added.
To be fair, it really was a weird moment. At the time, we weren't sure if it was a joke, or what the intention behind Stacy's mini speech was. And just like Chrissy said, it was so incredibly quiet in the theater. In true Chrissy fashion, this wasn't the first time she's been caught making a face on camera: At last year's Golden Globes, her cry face quickly became a meme after her husband won an award for Best Original Song.
"I can't believe I did it again," she said. "[But] you can't tell when the cameras are on. There's no red light."
We, on the other hand, can totally believe that it happened again—and we're so glad that it did. Never change, Chrissy!