Chrissy Teigen opens up about her struggle with anxiety, makes us feel less alone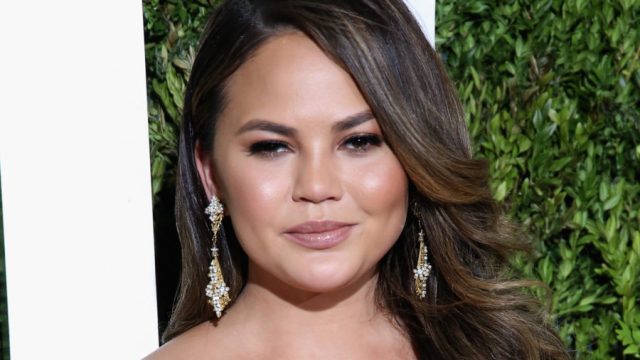 Chrissy Teigen is an open book and that's why we love her. She wasn't (and still isn't) afraid to talk about her plastic surgery or her postpartum depression, and now Chrissy Teigen is getting real about her anxiety.
In the latest issue of Marie Claire, the supermodel talks about how her anxiety was diagnosed alongside her postpartum depression. After daughter Luna's birth, Teigen struggled to leave the house and was in constant pain.
"My doctor pulled out a book and started listing symptoms," Teigen wrote in a personal essay for Glamour. "And I was like, 'Yep, yep, yep.' I got my diagnosis: postpartum depression and anxiety. (The anxiety explains some of my physical symptoms.)"
In her interview with Marie Claire, Teigen admits that she still struggles with anxiety. Although anxiety is treatable with medication, those who have it must continue to work each day to overcome it.
"Every step I take feels a little shaky," she said to Marie Claire. "It's such a weird feeling that you wouldn't know unless you have really bad anxiety…You feel like everyone is looking at you."
We can only imagine that feeling becomes even more intense when everyone is looking at you, like they are with Teigen. She's a supermodel! Her job requires her to be looked at by the masses.
But like Teigen said in her Glamour writeup, there's often a stigma attached to the words "depression" and "anxiety." She said that she used to relate depression to Susan Smith, the woman serving a life sentence for killing her children. Smith's defense was that she struggled with depression.
Teigen wants others to know that anyone can get this diagnosis and she doesn't want those who have depression or anxiety to feel alone. We need to start talking about our feelings and telling people that we're not okay if we're not okay. Let's not let mental health be a taboo topic anymore.
"I also don't want to pretend like I know everything about postpartum depression," Teigen wrote, "because it can be different for everybody. But one thing I do know is that—for me—just merely being open about it helps."
If you or someone you love is struggling with anxiety, depression, or any other mental health issues, head over to Resources to Recover to read about how to find help and treatment services; how to handle a mental health crisis; and to learn more about anxiety symptoms, treatments, and statistics.