Here's where you can get Chrissy Teigen's gorgeous studded one-piece swimsuit, but there's a catch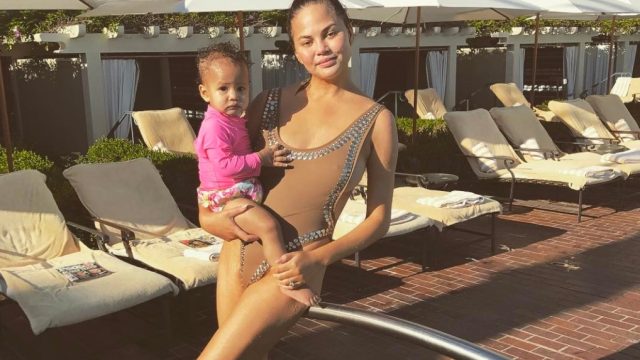 Chrissy Teigen is perpetually style #goals, and a scroll through her Instagram is basically extreme retail envy. This is in play again with one of her latest posts, which features Teigen posing poolside with a nude-tone swimsuit. The suit features a gorgeous cut and color, and on top of that, it comes with studs.
But the best accessory is definitely baby Luna, perched on Teigen's hip:
Now, most A-list celebrities mix a wear of totally unreachable couture and then pieces you could (in theory) actually buy. This swimsuit is one of those examples. In fact, Norma Kamali's "X REVOLVE MARISSA STUD ONE PIECE" is still for sale. But if you're looking to crib Teigen's summer style, expect to shell out quite a pretty penny.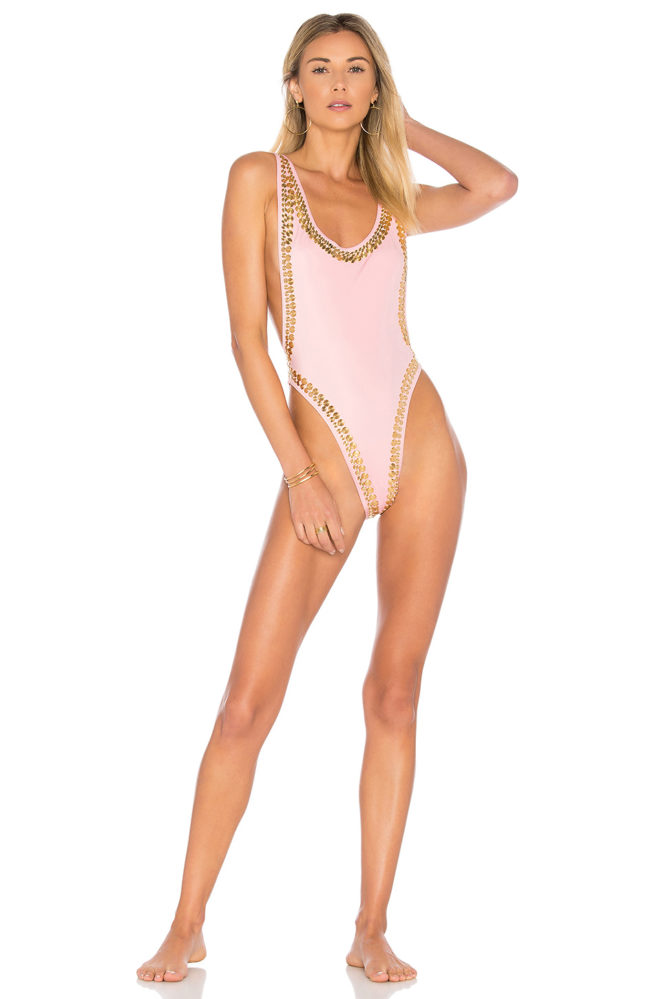 On Revolve, the suit only comes in a dusty rose shade, with gold chain stud detailing. And it lists for, uh, $605 — which I feel like is somehow both normal for a designer suit and also a lot of money?
Alas, it seems they're the only spot on the internet with the suit in stock at all, which means if you're trying to look like Chrissy, you got this one shot. (Okay, at least for this specific swimsuit.)