Chrissy Teigen has nearly blonde Rapunzel-inspired hair now
Supermodel and social media maven Chrissy Teigen has debuted a hot new hairstyle that we are absolutely in love with. Teigen shared a post on her Twitter account showing off a new (and entirely unexpected) summer look: long, lustrous blonde hair. It's a far cry from her signature dark brown locks that we've all come to know and love, but Chrissy Teigen pulls it off with her trademark style (and now we're seriously contemplating a trip to the salon).
Chrissy Teigen posted the photo of her new 'do late at night on Twitter, and fans were quick to share her new look.
In her post on the subject, Chrissy Teigen kept it simple, saying only "New color," followed by three heart emojis (which we think sums up our feelings on her look as well). The image itself showed off Teigen's Rapunzel-style mane, with the model holding a hand over her mouth in apparent surprise.
https://twitter.com/udfredirect/status/881792743751602176
While Twitter only showed the final results, those who follow Chrissy Teigen on Snapchat got a sneak peek at her hair change. Teigen snapped a video of herself at the salon, her hair covered in an assortment of foil.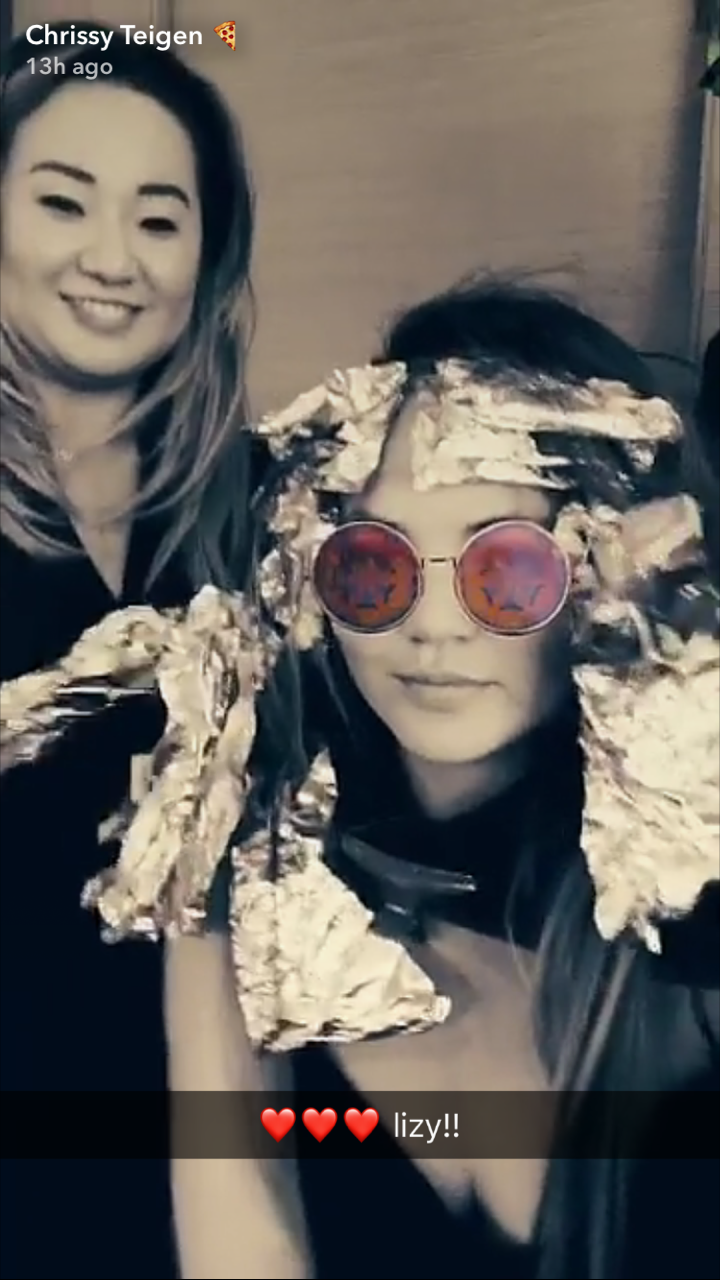 We're totally on board with this hot summer trend of lighter hair shades. Chrissy Teigen has gone for a natural look, resulting in a softer and dreamy take on blonde hair. We think it's a fantastic look for her, no matter what season it is!