Chrissy Teigen is Back on Social Media For the First Time Since Her Pregnancy Loss
The supermodel and cookbook author's return garnered so much support from fans.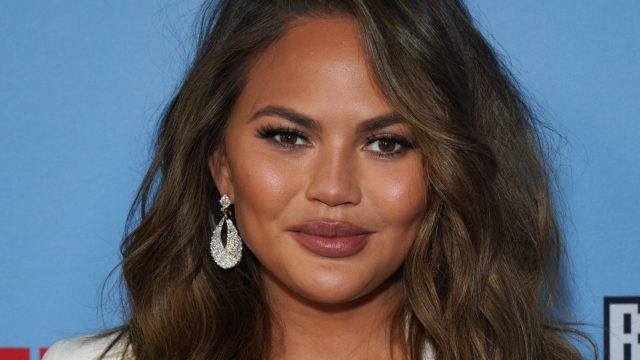 Since sharing the news of her heartbreaking pregnancy loss with her fans and followers on September 30th, Chrissy Teigen has taken a break from posting on social media. On Saturday, however, she chimed in on a post that seems to have given her some much-needed comedic relief.
The post, a screenshot of a tweet shared on the Betches Instagram account, read, "Just booked an eyebrow waxing appointment and I'm excited I'll be wearing a mask so I don't have to hear 'mustache too?'"
Finally, a giggle. Thank you, Teigen commented. Many fans responded with supportive messages and well wishes, according to Entertainment Tonight.
Teigen also received an outpouring of support earlier this month after sharing intimate photos from the hospital showing herself and husband John Legend dealing with the tragic loss of their unborn son, who they had named Jack.
"We are shocked and in the kind of deep pain you only hear about, the kind of pain we've never felt before," she wrote. "We were never able to stop the bleeding and give our baby the fluids he needed, despite bags and bags of blood transfusions. It just wasn't enough."
While some criticized Teigen for posting about the personal moment online, many parents who had experienced similar grief thanked her for helping to normalize and destigmatize the experience.
Out thoughts are with Teigen, her family, and all those who have lost pregnancies. While we know the grief is ongoing, we are glad Teigen was able to share a laugh and a moment of lightness over some widely relatable upper lip hair realness.