Chrissy Teigen and John Legend's date night had a special guest: Chrissy's mom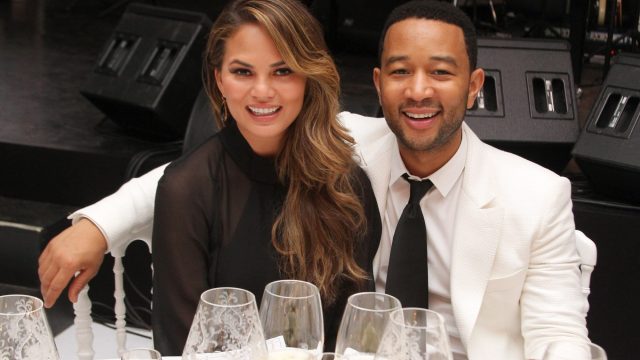 If you need a dose of cuteness AND hilarity on this dreary Monday, look no further than Chrissy Teigen and John Legend, who had a ~hot date night~ over the weekend. However, it wasn't the romantic idea you're picturing in your head (John serenading "All of Me" to Chrissy while she lounges, being fabulous) — it involved a third party. No, not baby Luna — Vilailuck, Chrissy's mom.
Chrissy Snapchatted the whole date, and it reminded us majorly of being in high school and going on chaperoned dates before we could drive a car. Adoooorbs. In one of the Snaps, Chrissy and John joked about what a romantic night they were having. . . only to pan over to Vilailuck, who was on her phone.
They even felt a lil awkward about PDA — after all, Mom is standing right there!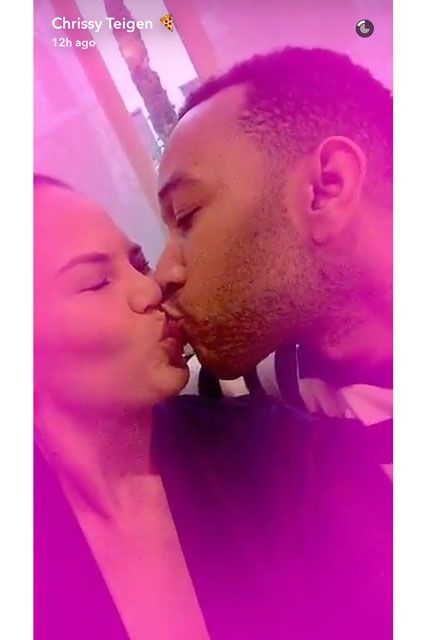 However, that's not to say it wasn't fun — Chrissy's mom made sure they went out to eat to a lovely meal and even smuggled her "green sauce" in a Tupperware container into the restaurant.  "My mom brought her green sauce," Chrissy wrote in the Snap.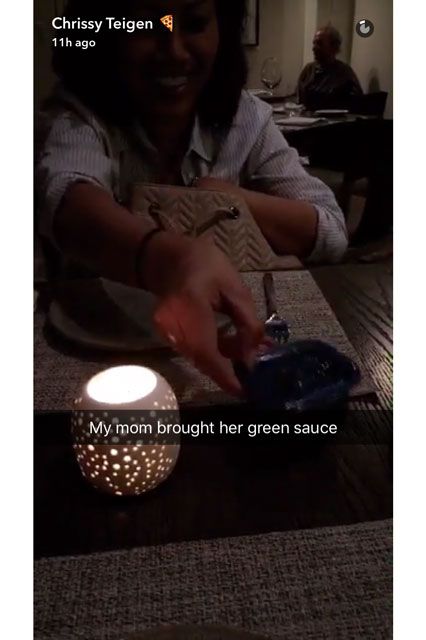 Just goes to show that literally any time spent with Chrissy, John and the fam is bound to be a total blast. Can we recruit Chrissy's mom for our next date night?