This pic of Chrissy Teigen wearing nothing but maternity shapewear and boob tape is too relatable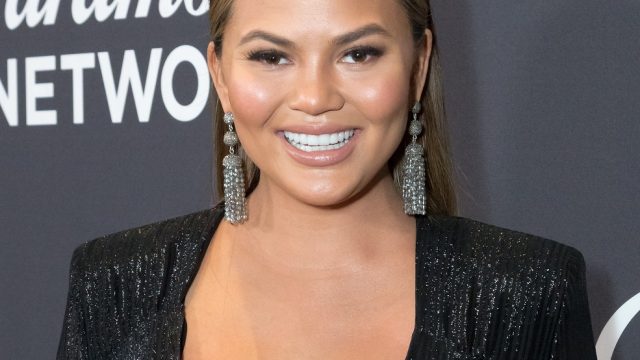 We never doubted that she knew how to keep it real. Chrissy Teigen showcased her maternity shapewear in a new post on Snapchat — and it's almost too relatable.
The epic Snap was taken as Teigen was getting ready for last night's live Lip Sync Battle (which was a tribute to Michael Jackson, fyi).  In the video snippets, she's getting prepped by her crew. "Lip Sync Battle LIVE, baby!" she says into the camera, making sure she's got her hands on her chest to cover up. "Tricks of the trade, little tape, little tape."
But perhaps our favorite thing about Teigen's behind-the-scenes footage is the fact that her baby bump is in full view. Teigen is currently pregnant with her second child, and we're so excited that she hasn't shied away from sharing updates on how she's doing.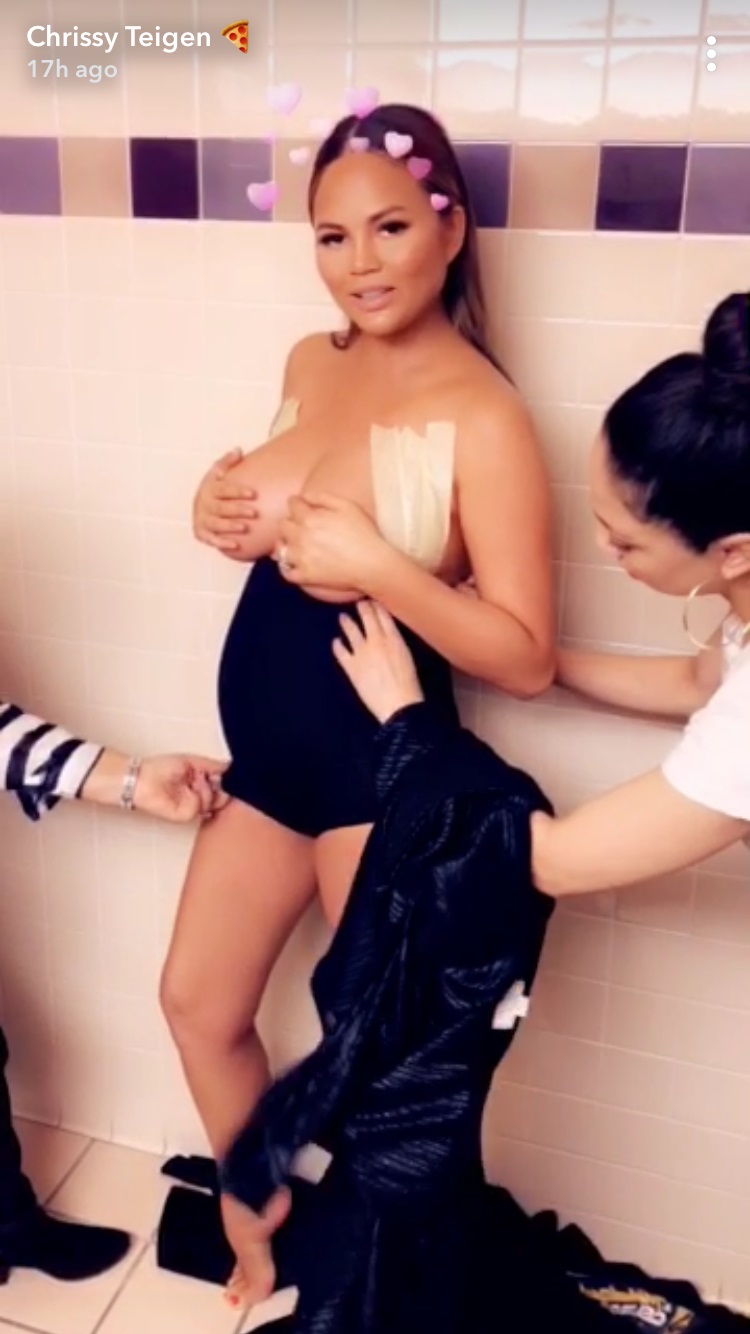 And since we're chatting about her Snapchat story, we'd be remiss if we didn't mention something else amazing that happened prior to the maternity shapewear reveal. After a brief "feud" involving Teigen throwing shade at Sophia the robot, and a subsequent online "reconciliation, " Teigen finally got the chance to meet Sophia in person.
And the two hit it off pretty well, from the looks of it.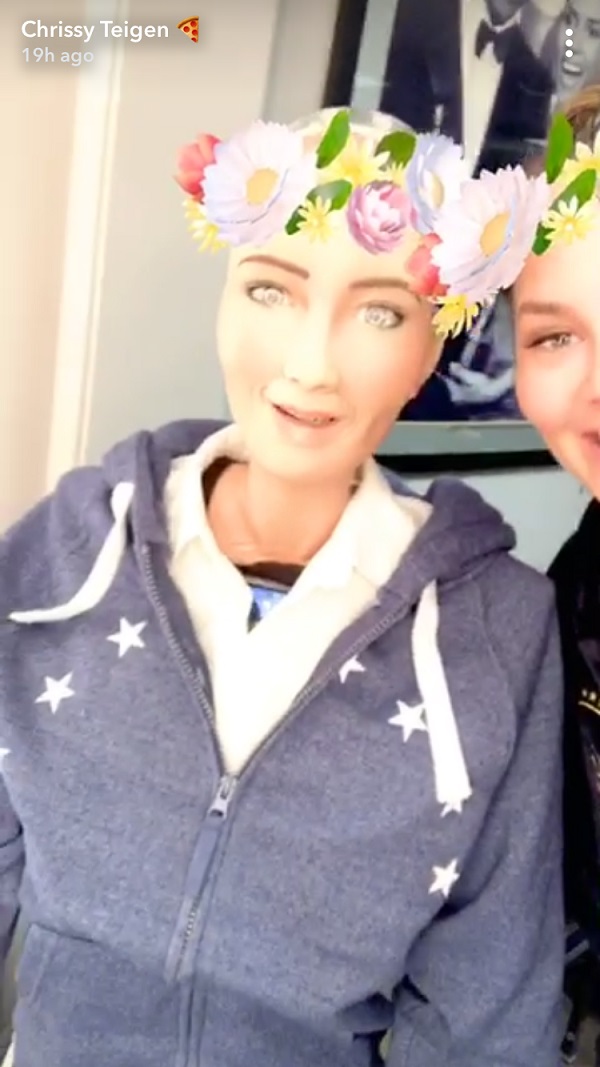 So cool…and so creepy.
We love the fact that Teigen got real about shapewear, reminding us that even celebrities deal with it on occasion. Plus, there's no way Teigen could have documented the getting-ready process in a more relatable way. Love you, lady.