Chrissy Teigen has managed to bring this '90s goth look into a stylish modern update
The always stylish former Sports Illustrated model and forever queen of our hearts Chrissy Teigen is updating the '90s goth look, and unsurprisingly, it looks amazing. The 30-year-old Lip Sync Battle star was spotted out on the town in New York City while sporting a chic caramel-colored suede skirt (with slits for days), paired with a black long-sleeved mesh top layered over a black tank top. Naturally, this look sparks flashbacks to the days of wearing Converse high-tops while blasting The Cure and chain-smoking.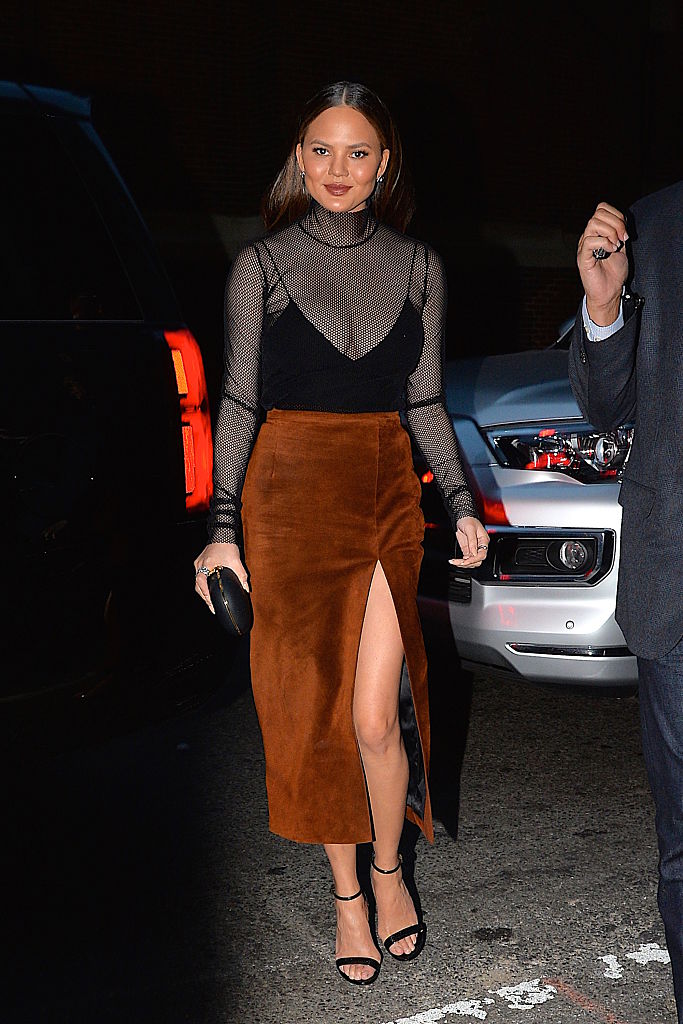 Somehow, she's managed to keep the sexy darkness of '90s goth while updating it to a versatile and more conventionally "adult" look.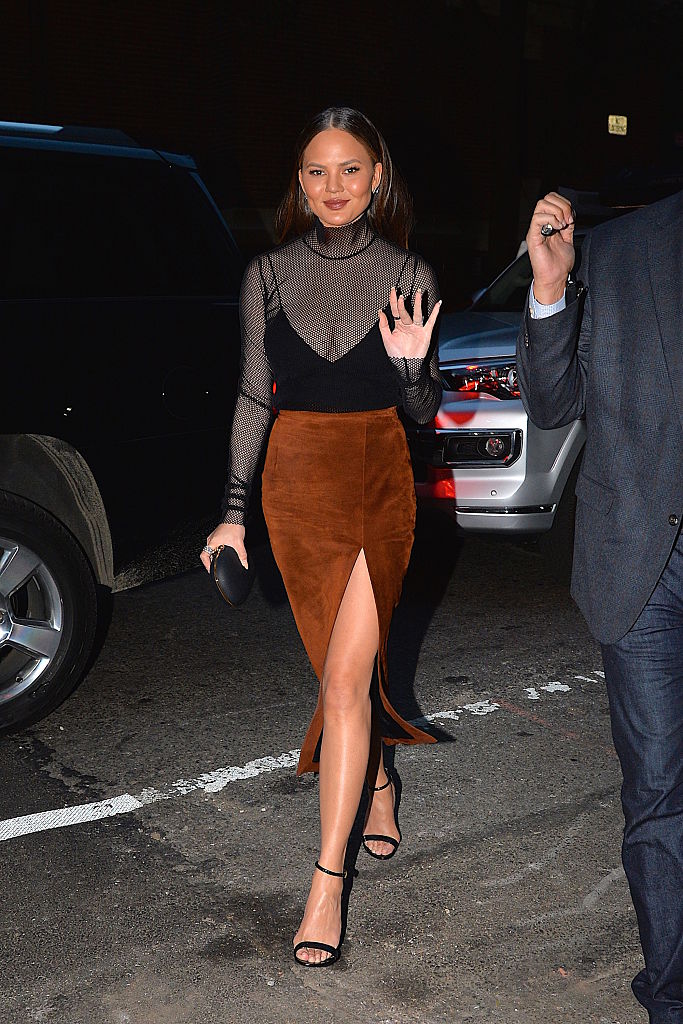 While a pure '90s-era goth would be likely to rock combat boots and black lipstick, Teigen traded those trademarks out for stilettos and a softer lip, and it works!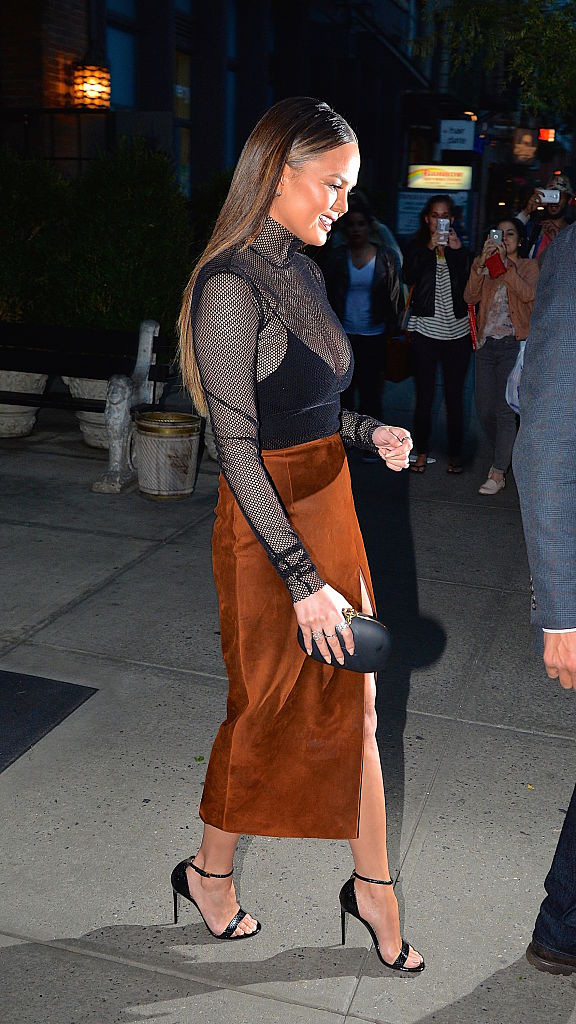 Since everything from health goth, to glam goth, to Winona Ryder's specific brand of goth already exist, where does Teigen's modern goth Manhattan woman look fit in? Shall we call it "mod-goth," or "Teigen-goth?"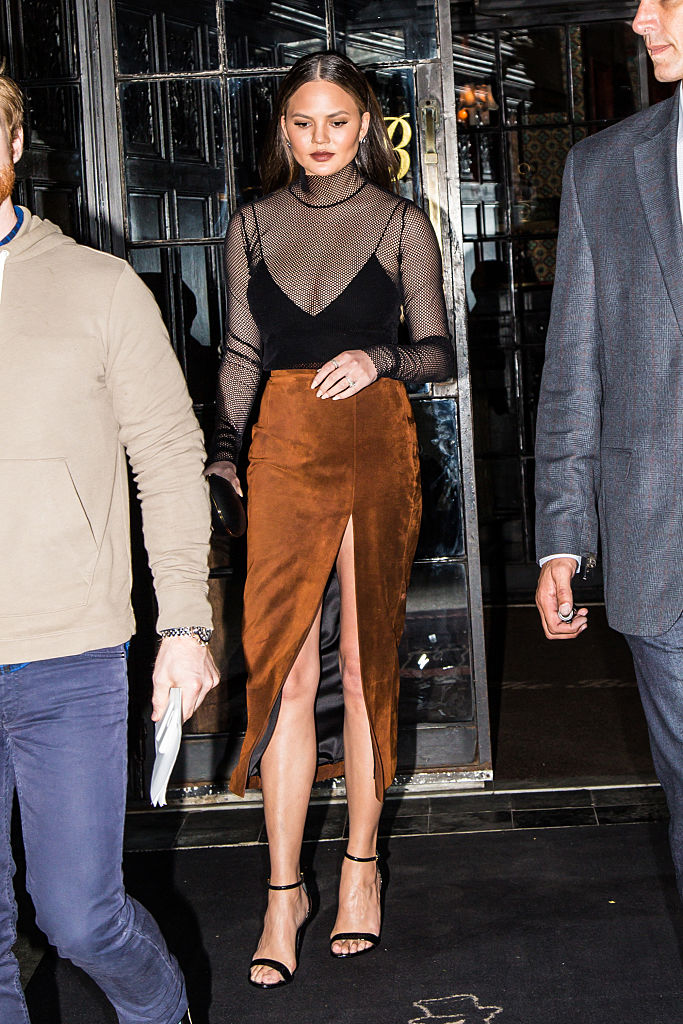 No matter what name choose to hearken this updated goth look with, we support Teigen 100% killing this look!