Chrissy Teigen looks exactly like Luna when she imitates her
We love pretty much anything Chrissy Teigen does, whether it's opening up about her postpartum depression or talking about pizza. Chrissy recently sat down with Glamour to raid her phone and show everyone some of her latest videos and photos, and of course it turned into a laugh fest. The first thing she shared, naturally, was a video of a giggly Luna in Italy. Chrissy says Luna is very similar to her in the sense that she goes from 0 to 100 with her emotions in the blink of an eye.
When she told us about Luna's sudden change in facial expressions, Chrissy couldn't help but imitate her daughter. Because she's a complete goofball. And when she mimicked Luna, they pretty much turned into twins.
First, here's what Luna looks like in the video Chrissy took.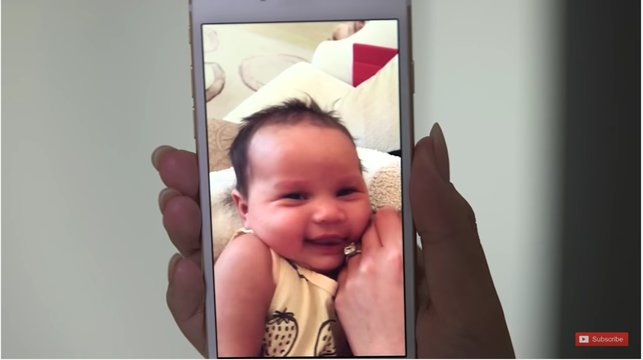 Adorable, right?! Those chubby cheeks look good enough to eat. Now here's Chrissy making a similar face.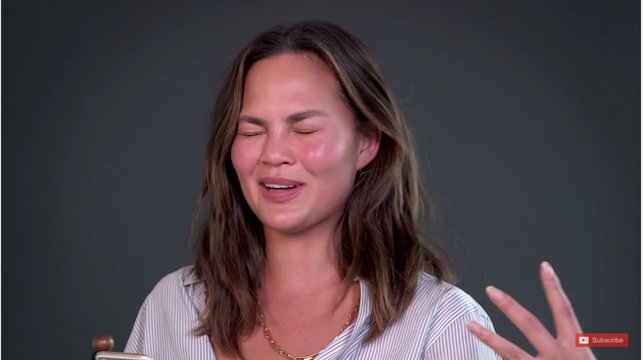 They look so similar that you can just picture making the same exact face as Chrissy when she grows up. Chrissy also gave us a little taste of what Luna looks like when she cries or gets upset. Here it is.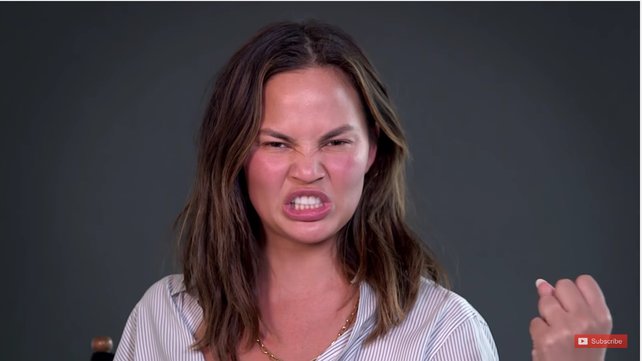 Ha! It's too good. It's such a Chrissy face, but you can see Luna's features as well. They have the same eyes and cheekbones. We're just looking forward to the day when they make these faces together side by side (while wearing matching outfits, preferably).
In the video, you can also watch Chrissy share the sexiest picture on her phone, which is a nude shot she took of herself right before she gave birth. John even came on screen and approved of the picture, saying it was "beautiful." Aww.
It's so nice to see Chrissy feeling like herself again and goofing off after going through a rough patch with postpartum depression. We wish her all the best with getting her health back on track, and we're sure Luna has inherited her bold sense of humor. You can watch the full video below.
https://www.youtube.com/watch?v=5BQfH7XQiLw?feature=oembed
Love!