Chrissy Teigen looks like an angelic business woman in her sophisticated ivory pantsuit
It's a given at this point that the Lip Sync Battle star and former Sports Illustrated model, Chrissy Teigen, has impeccable style. That's why it wasn't surprising when stepped out on Sunday night and slayed the red carpet wearing an ivory cream pantsuit at Glamour's Women of the Year hosted in Los Angeles. Let's just say that we loved it so much, and we can't get enough of her bold fashion choices. While wearing her low-cut, white halter pantsuit, Teigen was straight up serving Hillary Clinton pantsuit vibes. Perhaps it was a subtle nod to the presidential candidate after the election results during an emotional week.
Whether she's dressing up baby Luna as a mermaid or going out on the town with her equally gorgeous partner John Legend, Teigen, she is a bonified professional at serving a look. Teigen is our spirit animal, especially when it comes to style and cooking — two of our favorite things!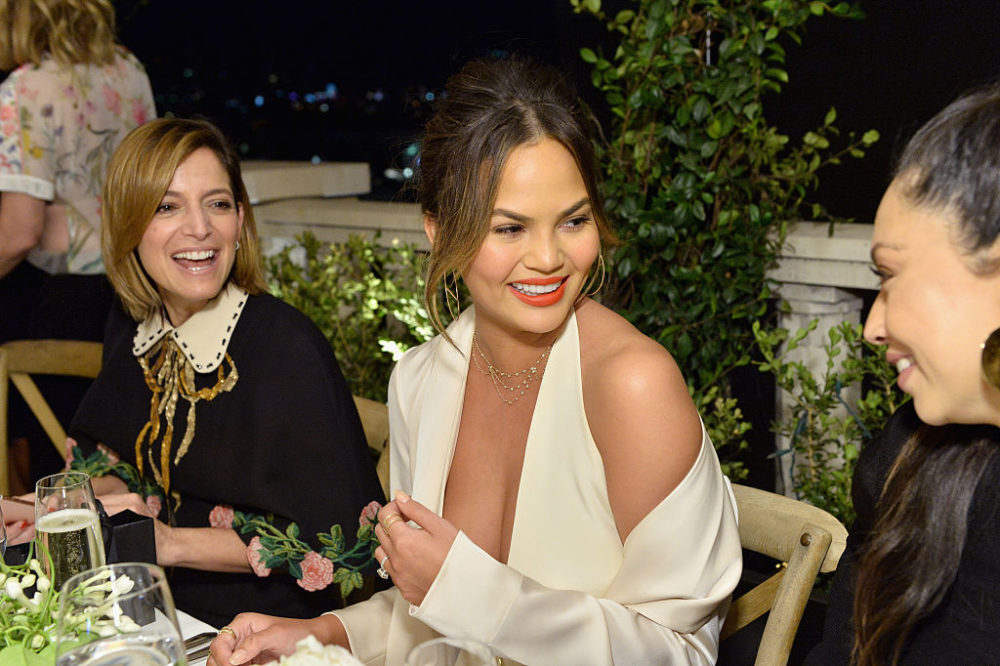 We are in full support of the growing pantsuit trend and the variety of style possibilities it presents.
Her floor-length flared pants paired with the thick black velvet belt made her look like an elegant drizzle chocolate sauce in a bowl of ice cream.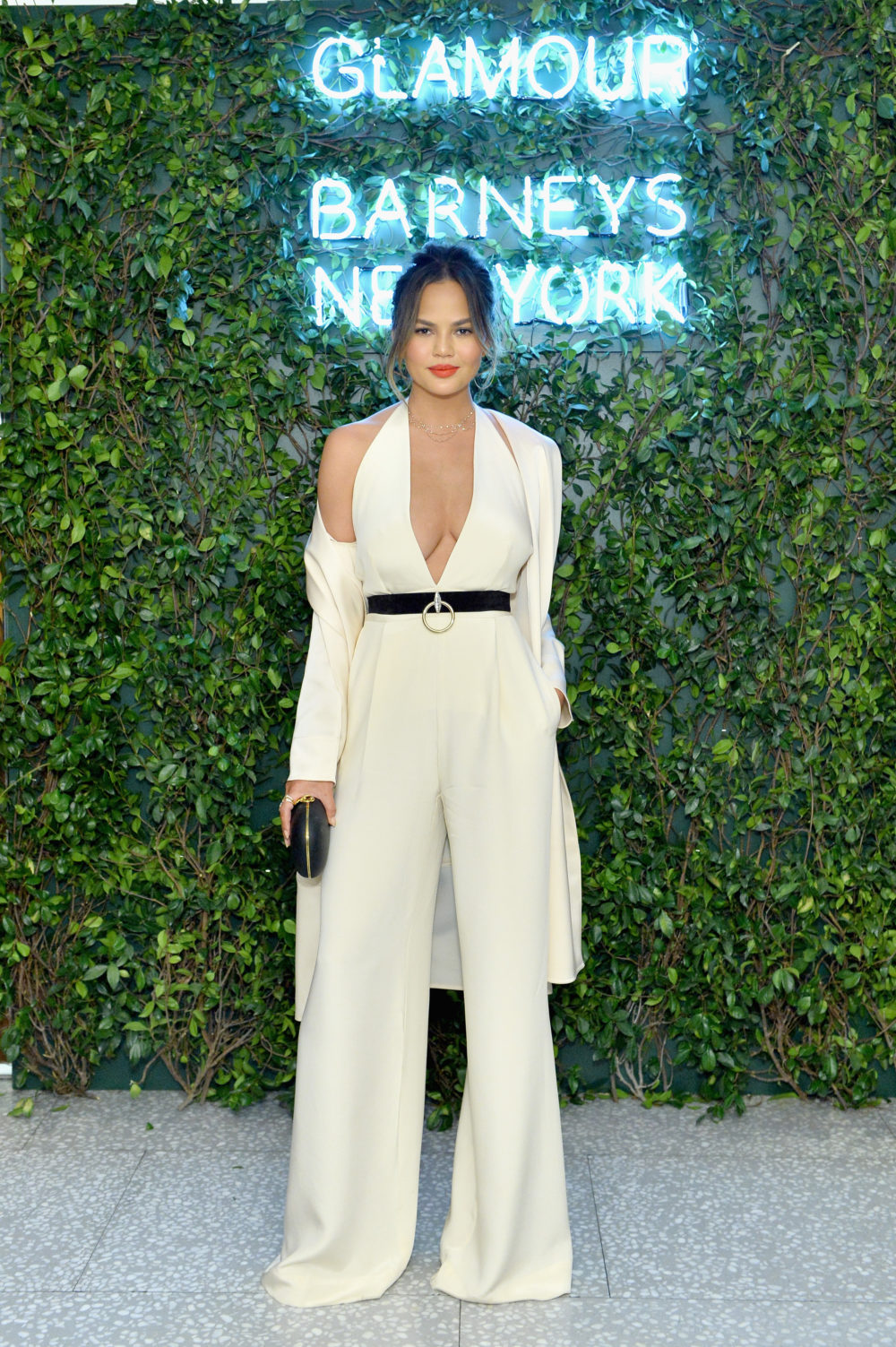 Of course, it's hard to wonder how she managed to walk in this flowy pantsuit without tripping.
Maybe she's secretly barefoot and this is her way of being discreet, in that case, this pantsuit could be a truly empowering outfit.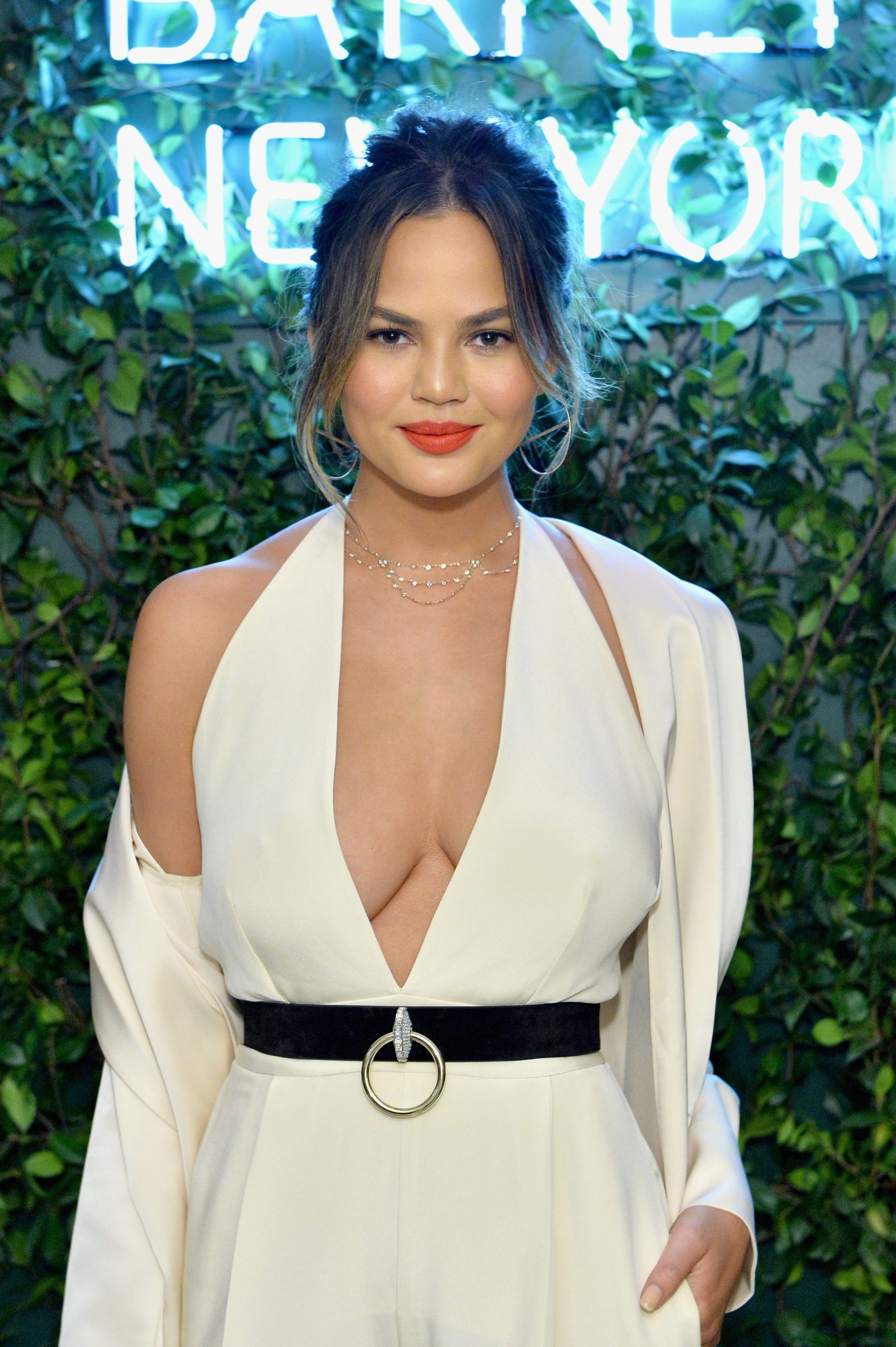 One thing is for sure, if Teigen ever decides to run for public office, she's already got the pantsuit locked down.