It's official: Chrissy Teigen and John Legend's baby Luna is a legit angel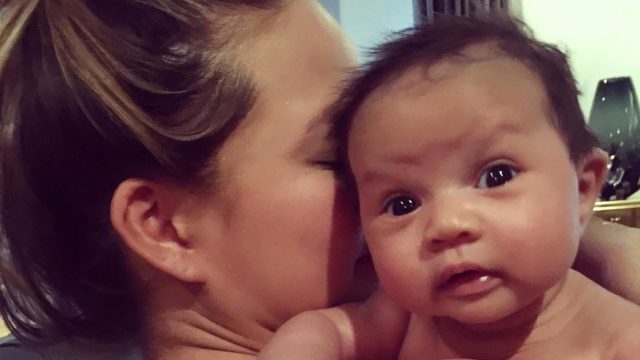 Brace yourselves for some off-the-charts angelic cuteness, guys.
I know it seems like we've been watching Chrissy Teigen and John Legend's every move since their baby Luna Simone was born (probably because we are), but TRUST. You do not want to miss this.
Chrissy Teigen's latest Instagram pic is an adorable shot of Luna wearing a gorgeous little white sundress and super glam feathered angel wings. We're absolutely melting. I mean, look at it!
We can't with this. We just can't. Our hearts are exploding into angel emojis.
Luna looks like a tiny infant Victoria's Secret angel, which is actually sort of fitting since her mom is a super model and all. According to Teigen's caption, the wings are a gift from stylist to the stars, Monica Rose.
Rose is major in Hollywood. MAJOR. Her clients include all the Kardashians, Gigi Hadid, Jennifer Lopez and Giuliana Rancic, just to name a few. Oh and Chrissy Teigen, obviously. And now, little Luna. That's right, she's less than two months old and she's got a stylist.
And even when she's not professionally styled, Luna melts our hearts.
This might be the first time a baby has ever given us #fashiongoals. But with Luna around, we have a feeling it won't be the last.