Chrissy Teigen explains what it was like working with John Legend's exes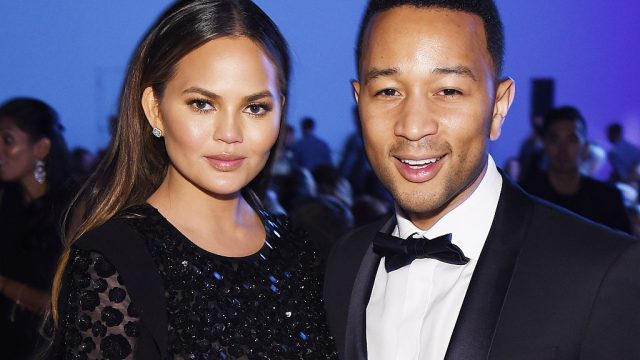 What's your relationship like with your significant other's ex? It's a loaded question that can go many ways. For some, it's nonexistent with the hope that it never changes. However, can you imagine meeting your them and having to work with them? How would cope with running into your partner's ex? And would it change the way you look at your partner?
In December's issue of Cosmopolitan — out next week — our princess of Twitter, cookbook author, mode, and Cosmo cover star Chrissy Teigen has gone through it with her husband's exes, and lived to tell the tale. Spoilers: all good experiences!
"I didn't know it, but John [Legend] used to be a notorious modelizer. To me, he was the sweetest teddy bear," she told Cosmo.
Despite John's "modelizer" rep, she found that she ends up really liking working with his exes! "It was before me, so it's fine," she continues.
In the interview, Teigen shared that she was almost an ex as well. She and John broke up for just one day before getting back together. But she had faith that it would work out!
"I knew it came from a place other than us not working ... I always joke, 'Remember when you tried to break up with me?'"  she shared.
And thank goodness it did work. We love Teigen and admire her confidence in her relationship! And we know that John definitely feels that same confidence about her.