So Chrissy Teigen and John Legend somehow even make walking through an airport look cool AF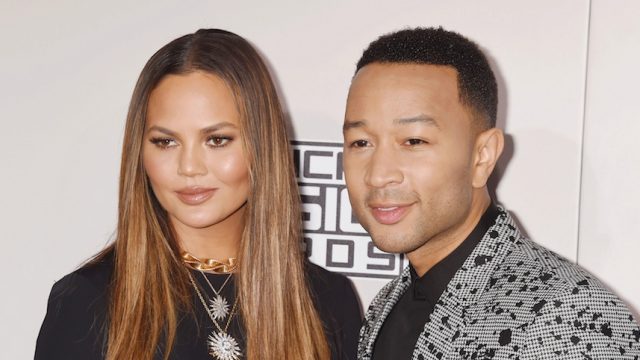 Okay, you know you've reached epic levels of swag when you can roll off a long flight, exit your plane, and still stroll through an airport looking like a total badass. That's right, the airport, where most people aren't exactly found in their prime style moments. But look who we found looking their best!
Seriously, it's hard to look fashionable and comfortable (the struggle is real)! But these two have zero problem in that department. And yes, we're taking notes.
Teigen was sporting a simple off-the-shoulder top with skinny jeans (complete with totally hip hole in the knee), and an intriguing furry-fringed purse (we WANT). Her hubby was casual and cool in black jeans and a polo, but his outfit was elevated to extreme proportions with a blue bomber jacket. Of course, both had the obligatory sunglasses.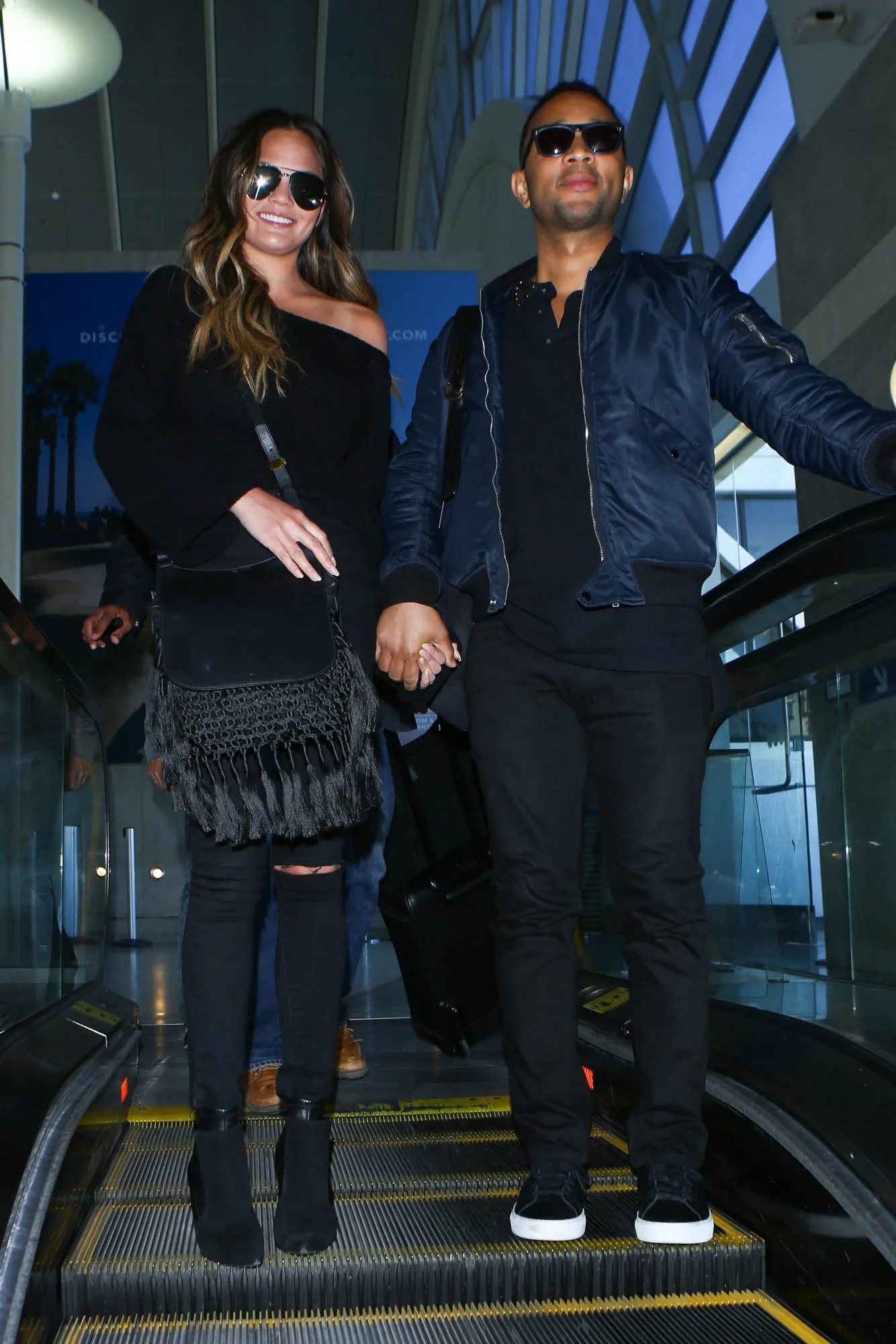 Looking good, guys! Also, see how they're kinda smiling? Well, they have a lot to be excited about. Legend has just been promoting his album in NYC, and Teigen is still riding the wave of success with her cookbook and of course being a mom to their beautiful daughter Luna. They are like…the perfect family.
Next time we're at the airport, we're gonna channel our inner-Teigen and Legend, because clearly they know how it's done.