Chrissy Teigen and John Legend just expanded their family — with a bulldog puppy named Pepper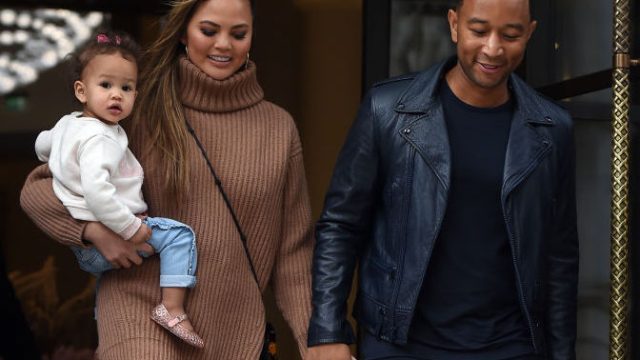 Just when you thought they couldn't get any cuter, they prove us wrong. John Legend and Chrissy Teigen just adopted a new bulldog puppy! The English bulldog, adorably named Pepper, is now part of their ever-growing family.
Legend and Teigen have two French bulldogs named Penny and Pippa, as well as English bulldog named Puddy. We love that all of those adorable P-named doggos seem to get along.
17-month old Luna also seems to enjoy her new furry sister.
Remember, Luna is an expert at giving her dogs kisses. Though Legend and Teigen are trying for baby number 2, aka a human sibling for Luna, it's great to see the family welcome a new member. It's definitely going to be a busy house with two kids and four dogs. We're just glad that Teigen will document all of the mayhem.
Meet Pepper!
Based on Teigen's caption, there must be a joke going on with her Lip Sync crew. Maybe that she adopts so many puppies? We can only guess. The image of Luna petting the puppy almost too cute to handle. How is this family so gosh darn cute?
This video of Pepper is so precious!
Teigen's pictures of Luna are SO cute. Adding a puppy to the equation is going to create cuteness explosions with every image. Luna walking with Pepper, Luna petting Pepper, Luna feeding Pepper — the possibilities are endless! We're glad that Teigen and her family are able to inject some joy into the world, because everything is better when puppies are involved.