Chrissy Teigen and John Legend's new puppy is already our favorite thing in the world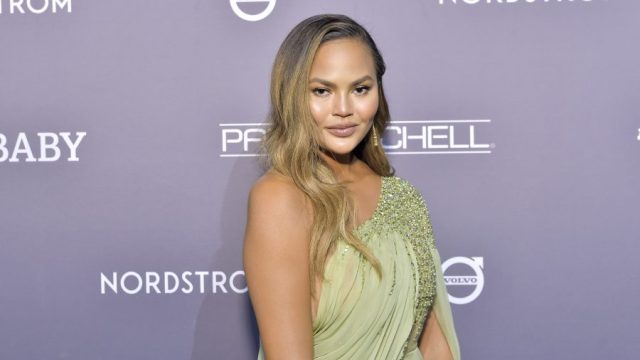 In today's edition of Adorable News To Distract Us From The World, we present Chrissy Teigen and John Legend's new rescue puppy. His name is Petey, he's absolutely the cutest, and he's already our favorite thing in the whole entire world.
America's favorite couple and their two kids, Luna and Miles (who are also adorable), welcomed their new furry friend into their home after Petey was abandoned at a shelter along with seven of his puppy siblings and temporarily rescued by The Wagmor Pet Hotel & Spa. According to People.com, Ellen DeGeneres shared Petey and co.'s story to Instagram, where Teigen caught wind of the situation.
And, as they say, the rest is history.
"Welcome to the family, petey!" Teigen captioned her first post of Petey on January 5th. "Thank you @theellenshow and @wagmorpets for making us aware of this adorable little rescue family. this little guy grabbed our heart first and will hold onto it forever!"
https://www.instagram.com/p/B69DD85pZ9c
https://www.instagram.com/p/B69RXb3pLFX
Judging by Teigen's Instagram and Twitter posts, Petey, named after a character from Dumb and Dumber, is already much loved—especially by his big sister, Luna.
DeGeneres wanted to share Petey and his fellow pups' story because they belong to the same family as her own dog, Wally. So, that means the Legend-Teigen household and the DeGeneres-De Rossi family are now forever connected by the tail.
Degeneres and De Rossi have a menagerie of their own with six pets, and the couple is famously passionate about animal rescue causes. We're already imagining these adorable puppy playdates.
https://www.instagram.com/p/B6CCMu2BBiZ
Knowing that Petey will grace our Instagram feeds throughout 2020 just uplifted our spirits and made our entire year.