Chrissy Teigen and John Legend threw Luna a Sesame Street birthday party, and you HAVE to see the cake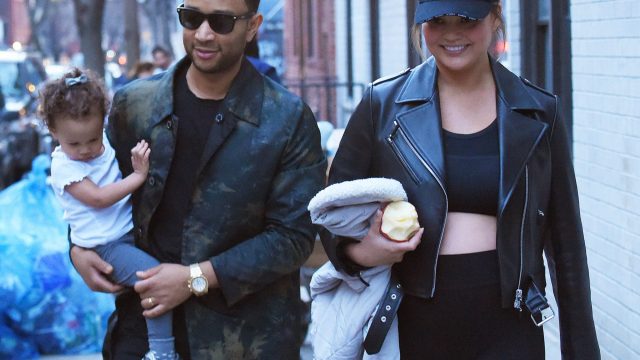 Let's be honest. When it comes to Chrissy Teigen and John Legend, everything they do is goals. Chrissy is basically the queen of Twitter. (Can someone get her a crown already?) And John? Well, he pretty much seems like the best husband ever. Now that it's time to celebrate their daughter Luna's second birthday today, her parents threw her an epic Sesame Street birthday party. And we're pretty jealous about it, to be honest.
Chrissy Teigen and John Legend are some of the cutest parents on the planet. The pictures of their family trip to Hong Kong Disneyland were almost too cute to handle, and we suspect official photos from Luna's birthday party will be even *more* adorable. Luckily, the soon-to-be-mama-of-two *blessed* us with a behind-the-scenes look at Luna's party on social media.
It looks like Chrissy — with help from John and the birthday girl — made the multi-tiered Sesame Street-themed cake herself. The decorations we've seen so far include a giant Big Bird, Elmo, and Cookie Monster hanging out on the patio, not to mention lots of bright colors everywhere.
It's a little hard to tell in the video, but it looks like the pool is even covered in red, blue, and yellow inflatables. And it's giving us major throwback vibes. Anyone else feel like jumping into a pool-turned-ball pit?
Here's Luna hard at work helping her mama cut out bird feathers for the cake: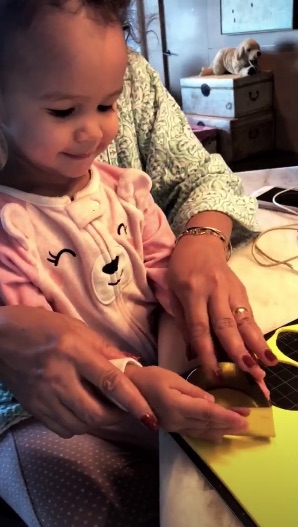 And here's a quick look of the family excitedly surveying the almost-finished product:
We can't forget the giant Big Bird, Elmo, and Cookie Monster we mentioned:
We even got a sneak peak of little Luna's birthday outfit! It's an adorable white dress with a multicolored balloon print, and it's just perfect for the 2-year-old's birthday soiree.
And, um, we can't be sure, but these look like some badass party favors surrounding the finished birthday cake:
With a baby brother on the way, we know transitioning from being an only child can be tough. But we think Luna will be an amazing big sister. Happy Birthday, Luna! Sending you lots of love.