Chrissy Teigen and John Legend just made the best charades team we've ever seen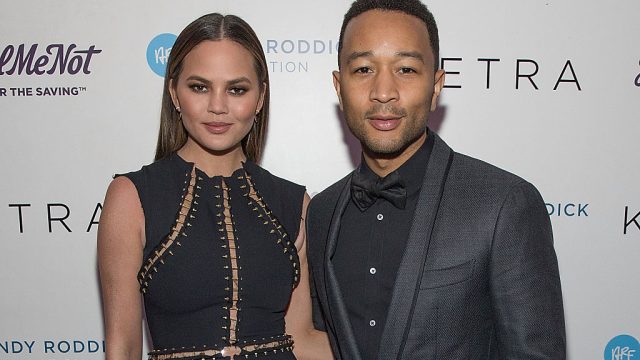 If you need something to smile about, look no further. During their appearance on The Tonight Show Starring Jimmy Fallon, Chrissy Teigen and John Legend made the best charades team ever. Seriously. The couple came ready to win. Not only did they work as a team, they made everyone laugh hysterically.
In addition to Chrissy Teigen calling out haters left and right on her social media, she's also bomb at charades. The couple proved just how in sync they are as each round progressed.  While Jimmy Fallon and Chelsea Handler struggled a little through their guesses, power couple Chrissy and John soared.
As always, Jimmy Fallon got really competitive and was struggling through some of the clues. He was unable to guess Singing In The Rain even though Chelsea pitched him some great clues.
https://www.youtube.com/watch?v=CRvJenT1GOk?feature=oembed
First of all, how amazing is Chrissy? She straight up called out John's fly being opened! That is the kind of partner every man needs. If your significant other is about to expose themselves on television, having someone like Chrissy is monumentally important.
 Chrissy is no stranger to wardrobe malfunctions. Her latest red carpet appearance was the talk of the town!
Power Couple
Chrissy and John are known as a supreme power-couple. The two recently welcomed a baby girl Luna into the world.
In addition to being super talented, the couple has a great sense of humor. Due to their public lives, they always laugh things off. Good for them! Life is too short to let the haters win. Their sense of humor is exactly what makes them the best charades team ever.
Even though both teams didn't guess things perfectly, you have to give it up to Chrissy and John. They know how to have a good time together. Unzipped fly and all. Hopefully, we will see them playing more games together in the future.