Chrissy Teigen is officially obsessed with her cartoon doppelgänger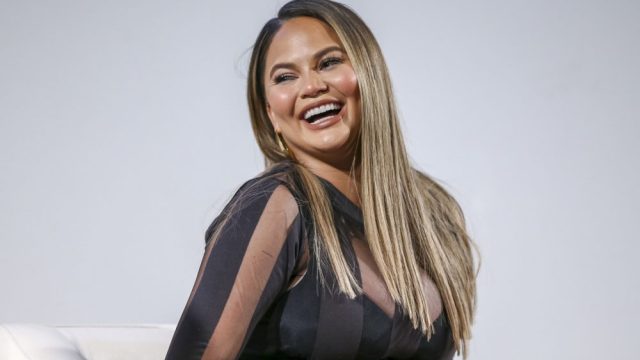 One of the things we love most about Chrissy Teigen is that she's not afraid to make fun of herself, even if it means trolling her husband, John Legend, in the process (he can take it). And the most recent hilarious incident involves the couple's cartoon doppelgängers.
As many Teigen fans will remember, the model rocked an extremely high slit back in 2016 at the American Music Awards, prompting a bevy of comparisons to the "Legs Go All The Way Up" Family Guy character.
In case you missed it:
A mere few months later, the internet figured out that Legend also has a cartoon doppelgänger: Arthur the Aardvark. Naturally, Teigen brings the likeness up on the regs (wouldn't you?).
https://twitter.com/udfredirect/status/834143194619138048
On June 24th, she posted the below illustration, which gives Arthur a distinctly John Legend-esque makeover (and we're bowing down to whoever created this):
And most recently, a fan combined the cartoon doppelgängers.
*Chef's kiss perfection!*
Stay tuned for more from Teigen's latest trolling extravaganza…because if we know her, it's not over yet.