We're obsessed with Chrissy Teigen and John Legend's adorable baby shower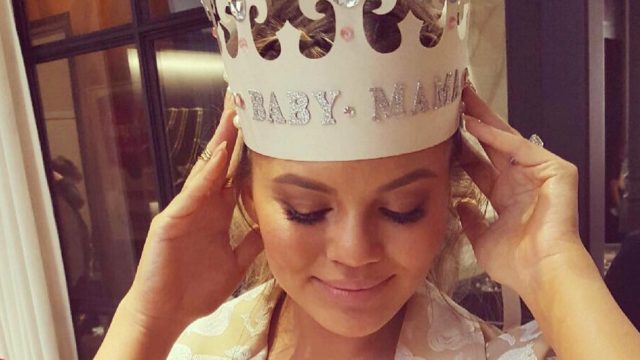 We seriously cannot wait for Chrissy Teigen and John Legend's bundle of joy to arrive in this world. From the looks of the baby shower the couple hosted on Sunday, she's going to arrive in style. The pair documented the event on Instagram, and it was filled with cookies, crowns, and kisses.
No, really. Look at these cookies:
We also spy some cupcakes in the background, among the myriad other treats we're sure were at the party — this is Chrissy Teigen we're talking about, after all.
The mother- and father-to-be also donned matching crowns, giving us all the #RelationshipGoals.
Although we know to expect a beautiful baby girl, the couple hasn't revealed her name. Could this royal-themed baby shower be a clue?
One thing is definitely for certain: this baby will have some truly awesome parents, and she'll be able to look back on just how excited they were to meet her.