Here are Chrissy Teigen's most savage tweets during "Jesus Christ Superstar Live," and LOL, poor John Legend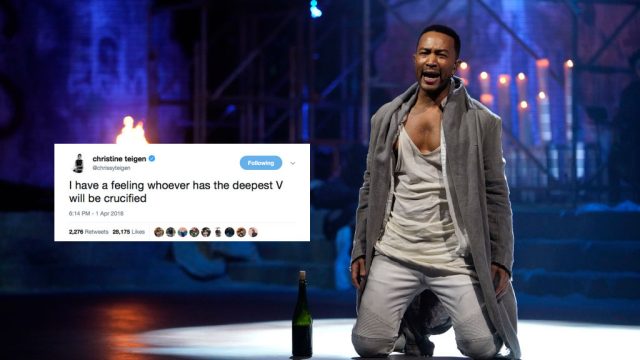 NBC's live stage performance of Jesus Christ Superstar Live raised the bar for what a live TV musical should look and sound like. John Legend starred in the performance as Jesus and the entire production absolutely slayed. Chrissy Teigen clapped the hell back when Bill O'Reilly criticized the musical, but the rest of her tweets were especially sassy. Teigen live-tweeted the entire performance and even though her husband starred in it and even though it was Easter, Teigen couldn't help herself from trolling the televised musical online, and some of these tweets were savage.
Both Jesus and Judas wore very deep V-neck tees that seemingly got deeper as the night went on, which prompted Teigen to tweet: "I have a feeling whoever has the deepest V will be crucified."
We also laugh-cried at "One guy looks EXACTLY like milo yiannopoulos. Try to spot him. #findmilo."
Oh, and when the Pharisees walked out with their floor-length black puffer coats, Teigen tweeted: "I have no idea what's going on I'm assuming these people are bad because coats."
We can't say that we are surprised, though, because back in February 2018, Teigen joked to Jimmy Fallon that "Jesus is hot."
"He's like a hip Jesus, though, Teigen told Fallon about her husband's role as the Messiah. "I saw their fitting and it was so funny, it's like white Balmain jeans, Rick Owens torn, white shirt. I'm like, 'Jesus is hot!' He looks good.'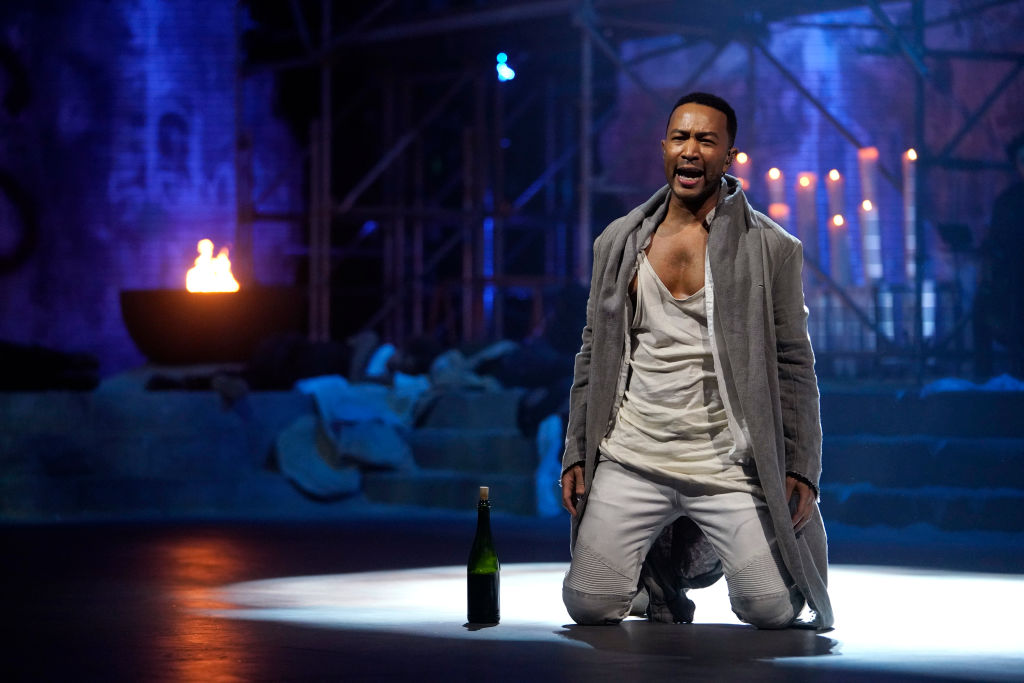 Teigen had several opinions about that shirt.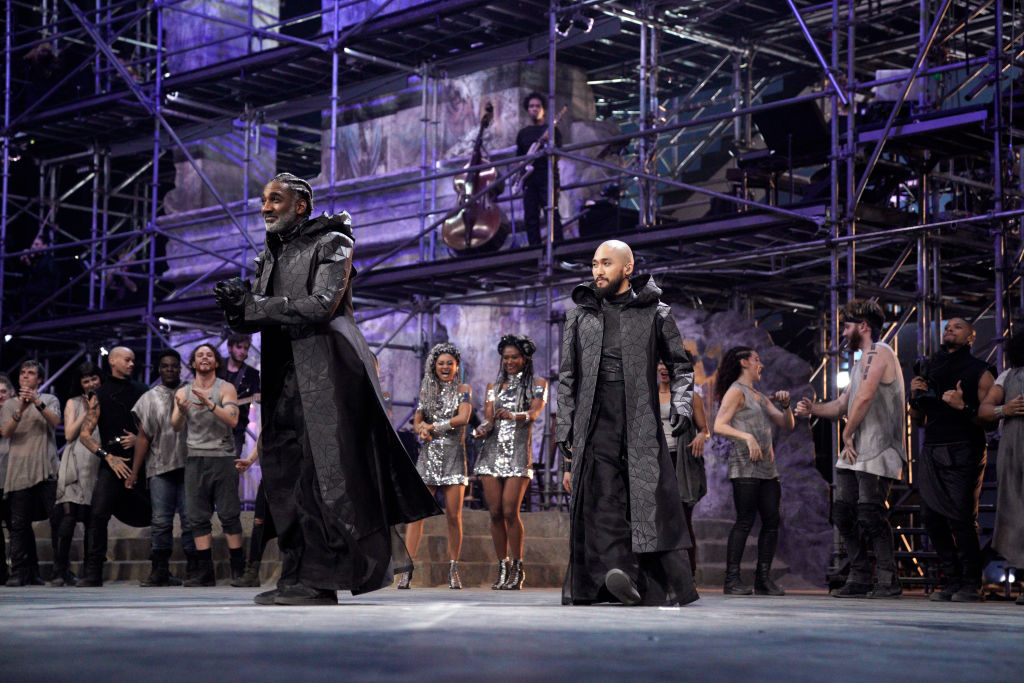 Oh, and those coats.
At the end of the day, she was all heart-emojis and supportive of her love.
We are forever grateful for Jesus Chris Superstar Live: The Tweets starring Chrissy Teigen.