Chrissy Teigen has something to say to people who criticize her for using the IVF method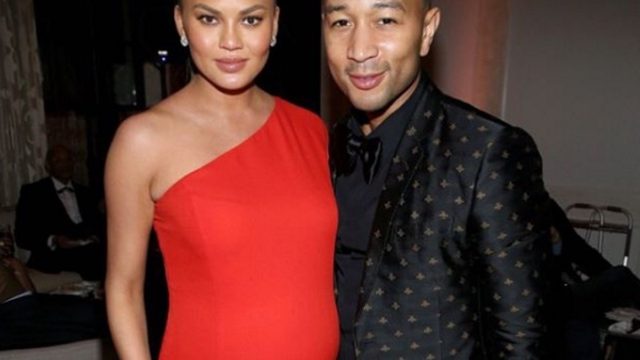 Chrissy Teigen has had a lot on her plate recently. Not only has she been busy with the Sports Illustrated Swimsuit Issue (which she modeled for while going through in vitro fertilization!), but she's been doing it while pregnant. . . and, sadly, while enduring a ton of totally bogus and nasty judgment.
Recently, Chrissy opened up to People about in vitro fertilization and the decision she and John Legend made to have a girl. "I've made this decision," she said. "Not only am I having a girl, but I picked the girl from her little embryo. I picked her and was like, 'Let's put in the girl.'"
However, Chrissy has been dealing with a lot of haters recently who claim that she is being "unnatural" and her decision to pick a specific gender is "sad" instead of opting to adopt.
Chrissy has been trying to brush off the criticism with her classic humor, calling her daughter a "science baby."
However, after the barrage of criticism, she later took to Twitter to defend herself by explaining the process of in vitro fertilization (because clearly, most of her haters do not understand it whatsoever).
Then, she concluded her message with more of her fab humor:
Of course, it's not Chrissy's responsibility to explain herself or her fertility decisions to anyone, but we applaud her dedication to standing up for what's right and putting those haters in her place.