Chrissy Teigen is planning for baby #2, and she already knows one key detail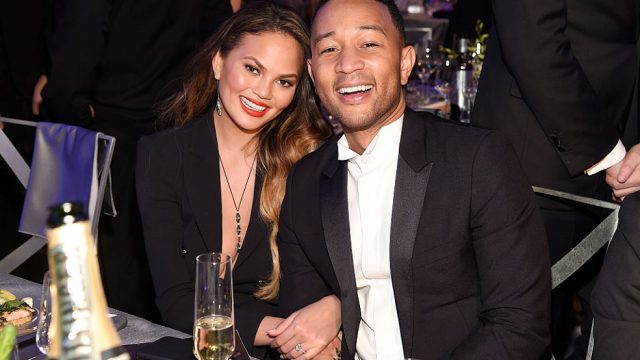 We love baby Luna, and eagerly anticipate her future sibling. But of course, it's up to John Legend and Chrissy Teigen to plan for their second child — as fans, we can just sit back and wait for the good news. Since Luna is such a gem on social media, we're almost positive that Teigen will keep us in the loop when the time comes.
But for now, of course she'll be fielding questions about her growing family while on the red carpet. And with comments made about how they "want another baby sooner rather than later," people will definitely feel pretty comfortable bringing the topic up.
Teigen and Legend were being interviewed by Giuliana Rancic from E! while at the SAG Awards yesterday, and Teigen enthusiastically shared one big detail about her next child.
"Oh my God, a little boy is next for sure!" Teigen said.
While you typically can't really choose these things, Teigen had baby Luna based on in-vitro fertilization, otherwise known as IVF — so, she was able to know the gender beforehand. Born in April of last year, Teigen was more than sweet over her reason as to why she wanted a girl first.
"It excited me to see...just the thought of seeing him with a little girl. I think he deserves a little girl. I think he deserves that bond," she said of her husband.
https://twitter.com/udfredirect/status/822637668026744833
We think that Legend and Teigen are incredible parents, and we can only imagine how special the addition of a little boy would be. Luna would, without a doubt, be a fantastic big sister!
If Legend and Teigen are looking towards starting the process this year, we definitely wish them the best of luck!