Chrissy Teigen had the most hilarious response to people saying John Legend looks like Arthur the aardvark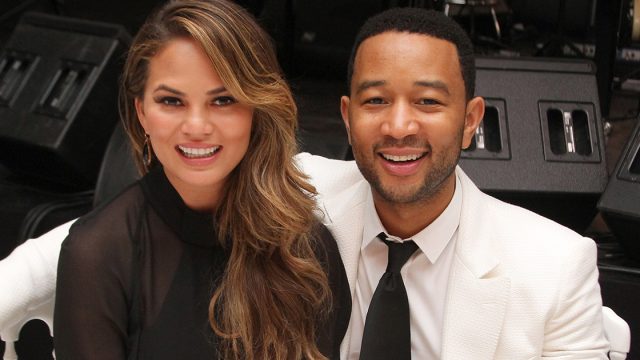 If you ever had any doubt that Chrissy Teigen knows her way around a meme, her latest hilarious tweet about people comparing John Legend to Arthur the aardvark is should put any questions out of your mind.
We know that Chrissy Teigen loves having a lol on social media. The star has a quick wit (seriously, she should be doing stand up, right?), and we love seeing her hilarious take down of trolls, her honesty about life's hurdles, and the dead funny stories that she regales us with.  In fact, we'd pretty much pay good money for a compilation book of Chrissy's tweets.
https://twitter.com/udfredirect/status/690584538121015296
Now Chrissy Teigen has killed it again, with a hilarious meme on Twitter, and we can't stop laughing.
The whole thing started when people on social media started noticing that Chrissy's husband, the singer John Legend, looks a bit like (okay, a lot like) Arthur the aardvark.
This quickly went viral and spiralled out of control. People on the internet are WILD.
After seeing the tweet, Chrissy decided to add her own hilarious spin by co-opting the angry Arthur meme, and it's actually brilliant.
"John when you tell him he looks like Arthur," she wrote.
https://twitter.com/udfredirect/status/834143194619138048
LOL!
As if this weren't already hilarious in its own right, John Legend replied to the whole thing saying that he didn't even know who Arthur was (SERIOUSLY?!)
This then sparked off a whole string of funny responses.
God bless Chrissy Teigen and God bless the internet.