Chrissy Teigen called out the haters over completely insensitive tweets about Kim Kardashian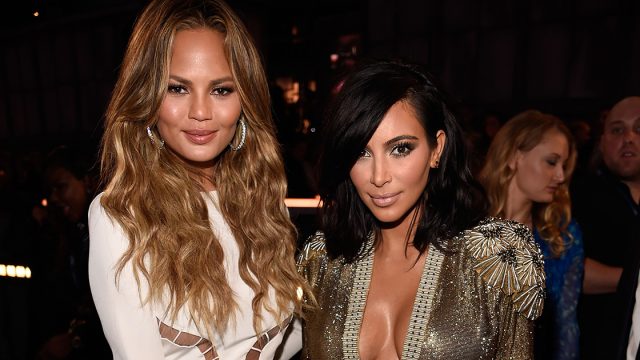 Chrissy Teigen has taken to Twitter to call out people making insensitive comments about Kim Kardashian.
It was announced by last night (October 2nd) that Kim Kardashian was held at gunpoint in her hotel room while staying in Paris.
In statement released to CNN, a representative for Kim said:
"Kim Kardashian West was held up at gunpoint inside her Paris hotel room this evening, by two armed masked men dressed as police officers. She is badly shaken but physically unharmed."
Kanye West, who was at the time playing a show at the Meadows Festival in New York, was informed of the incident, and ushered off stage before his set was finished announcing that there was a family emergency.
We're so shocked by this news and are sending all our positive thoughts to Kim and her family at this time. It's such a horrible and frightening situation, and we're just glad to hear that Kim is physically unharmed.
Of course this being something to do with the Kardashians, people were quick to pass judgement, despite the seriousness of the situation.
We won't be posting any comments here, but you can find a whole bunch on Twitter by just searching for "Kim Kardashian."
Now Kim's BFF and general badA$$ Chrissy Teigen has spoken out against the hate that famous people get and to talk about insensitivity surrounding this horrific incident.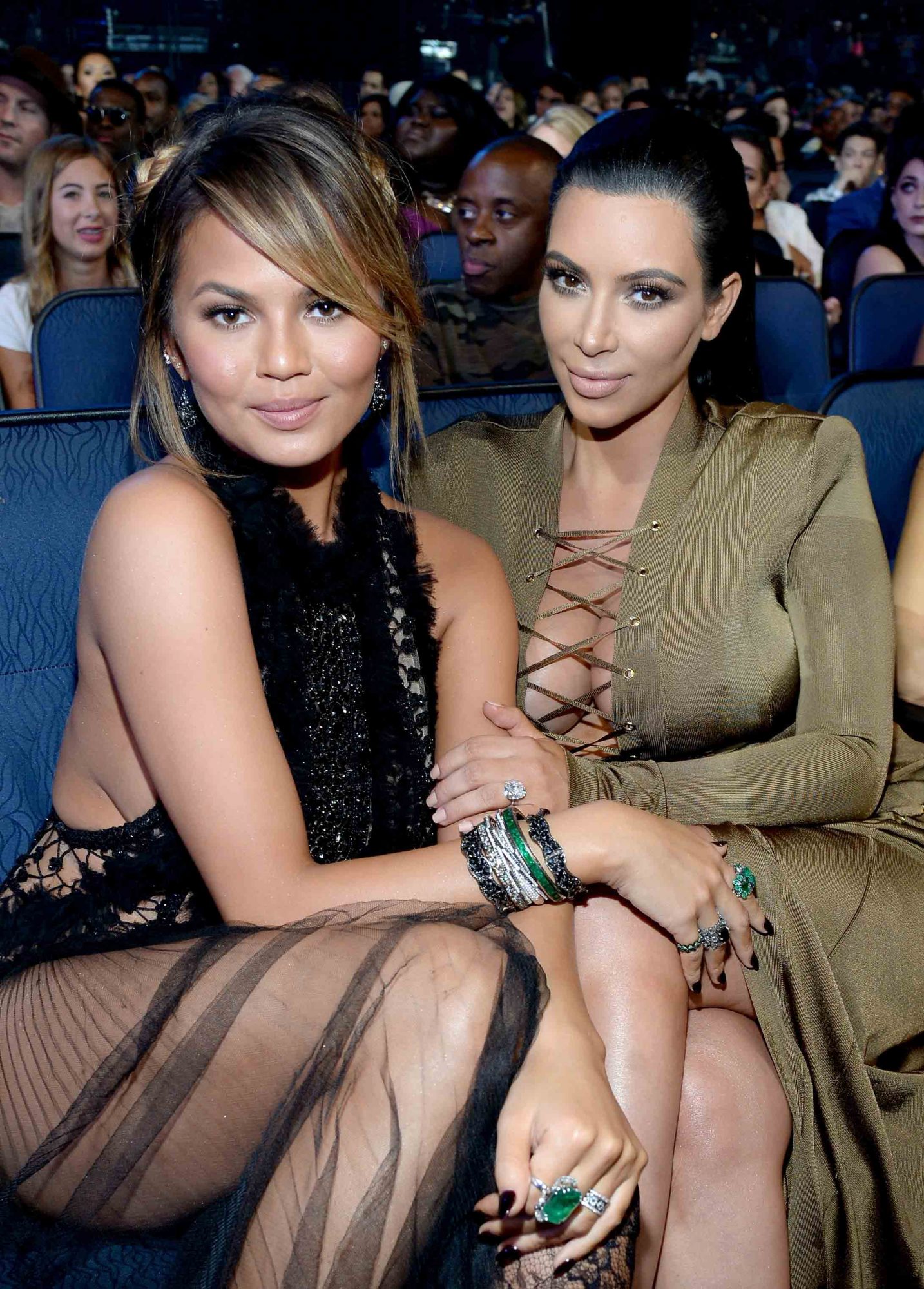 After seeing a barrage of comments on Twitter, Chrissy decided to address the issue head on.
"Some shit just ain't funny," she wrote. "I see you trying, but it isn't."
Continuing, Chrissy went on to talk about how famous people are often not seen as human beings.
"Fame is interesting. Celebs are supposed to love you guys while also knowing you'd make a meme of our dead bodies to get retweets."
https://twitter.com/udfredirect/status/782804202296795136
https://twitter.com/udfredirect/status/782807218466926592
Pretty soon, people started to chastise Chrissy for speaking up.
Of course, the star had responses to everyone who was trying to call her out.
"I dunno. It's hard to explain because everyone thinks money and fame is pure awesome, so it just sounds whiny. I get it, trust me. Go off," she wrote.
Chrissy went on to say that fame was something that she didn't expect people to understand that she felt was bonkers.
https://twitter.com/udfredirect/status/782810466070376448
https://twitter.com/udfredirect/status/782811030657261568
https://twitter.com/udfredirect/status/782811137058365440
After one user asked whether they should feel sympathy for someone who owns million dollars worth of jewellery in the first place, Chrissy explained that no one was asking for sympathy.
https://twitter.com/udfredirect/status/782812930714705920
https://twitter.com/udfredirect/status/782813380209848321
"I'm not trying to be condescending," she explained eloquently. "I really do get it. I would be the same way if I didn't have the random opportunity see both sides."
Chrissy then went on to make a very profound and important point about the whole debacle.
"Please don't think that I think celebrities are special snowflakes," she explained. "I just miss empathy, in general, for everyone."
https://twitter.com/udfredirect/status/782816467691507712
Regardless of who Kim Kardashian is, there should be a level of empathy for anyone who was held up at gunpoint. It's a horrible and probably harrowing situation.
Similarly, it's totally okay to care about what is going on with Kim Kardashian. That doesn't mean that you don't care about the other things that are going on in the world. You can care about both. false