Chrissy Teigen had a wardrobe malfunction that she's blaming on baby Luna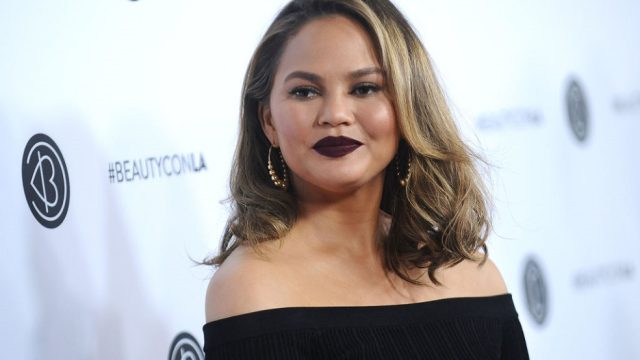 There are a lot of aspects to motherhood that nobody really tells you about. For example, Chrissy Teigen experienced a wardrobe malfunction that she's blaming solely on baby Luna. But is she mad? Of course not. Because not only is Teigen a chill professional, but she also knows that babies can be a little unpredictable.
The incident happened during their recent vacation in Italy.
"If anyone sees a photo floating around of me with my entire cleavage hanging out, sitting in the middle of a square in Venice, it's because Luna broke both of my buttons – ripped them off and threw them to the side," Teigen said to People.
The 16-month-old probably didn't realize that while buttons are fun, they often have a purpose. But that's a lesson that'll happen a little later in life.
As mentioned, Teigen totally got it and made the most of the situation.
"I feel like I haven't gotten the chance to explain. Kids don't care," she said. "That's why you have to laugh all of that stuff off because you never know what you're getting into."
That's some solid parenting advice we should all shelf away for future use. There's no use in getting mad or upset — Luna was simply being a kid.
Button aside, the family seemed to have an absolute blast in Italy. Lucky for us, both Teigen and husband John Legend documented the trip through Instagram.
From the looks of it, the adorable trio had a memorable trip. And even though it's obvious that they spent some quality time bonding as a family, we totally wouldn't mind an invite if they ever decided to go back. We'd make sure to bring a sewing kit.