Chrissy Teigen's silver dress at the 2018 Grammys should honestly win an award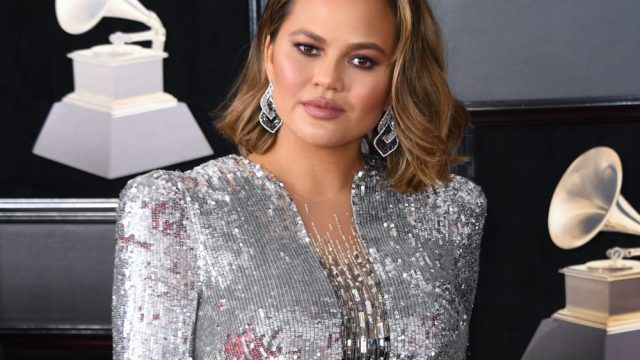 She might not be a performing artist, but as usual, Chrissy Teigen stole the show at the 2018 Grammy Awards red carpet. Not only did she share hilarious personal stories about pregnancy and peeing, but her sparkling silver dress made the model, cookbook author, and expecting mother look like an actual award. If you thought her Pre-Grammy Gala look on Saturday was breathtaking, just wait until you get a glimpse of the model, cookbook author, and mother-to-be's glamorous gown.
Teigen wore a silver gown with long glamorous bell sleeves and a cinched waist that put her growing baby bump on full display. Her show-stopping look was completed with a metallic clutch, strappy heels, and gorgeous statement earrings that complimented her hairstyle perfectly.
Alongside her husband John Legend, who is one of the show's presenters, Teigen charmed reporters on the red carpet with honest and hilariously relatable stories about being pregnant with her second child, and that time her bathroom was missing a toilet. "I peed all over myself!" she admitted. "Of course this would happen to me. I peed!"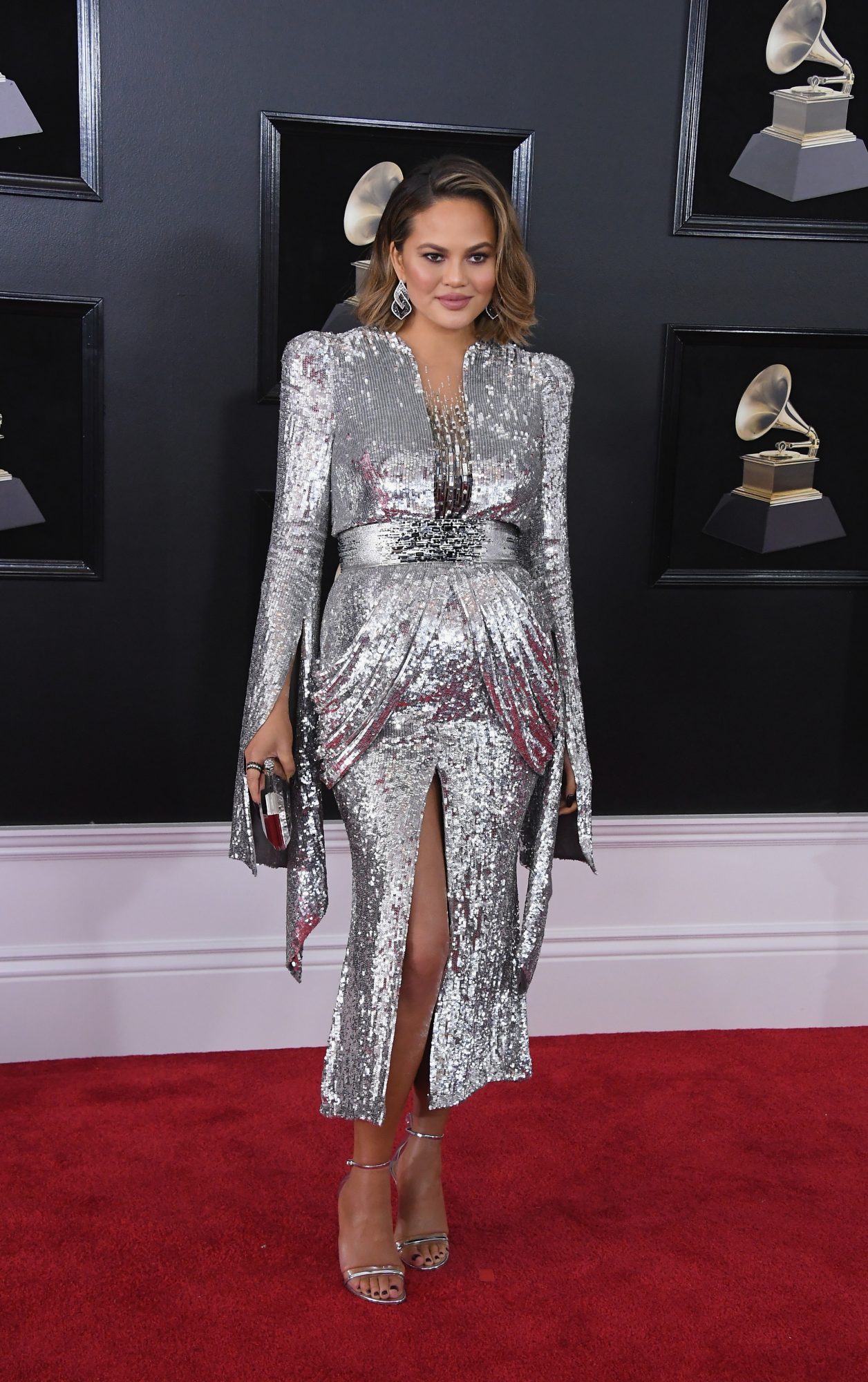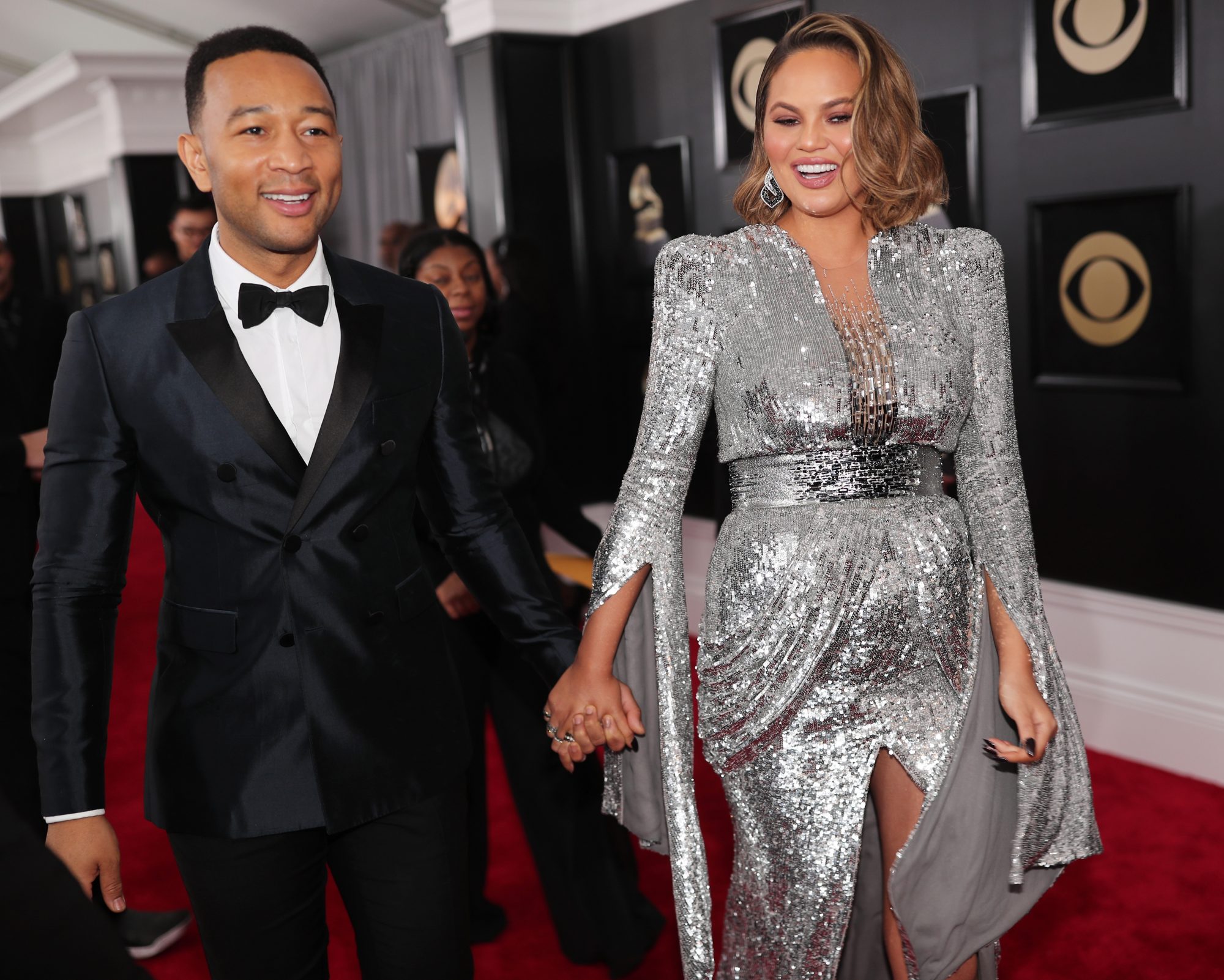 Before the awards show, Teigen shared her pre-Grammy beauty routine, which included full-faced makeup, a hair stylist, and, in true Chrissy style, McDonald's. false
Not only can Teigen look beautiful will a fistful of cheeseburger, but her look on the Grammys red carpet proved that mothers-to-be are absolutely beautiful — and stylish — too.