Chrissy Teigen is giving off Avril Lavigne circa 2002 vibes with her new hairdo
When it comes to our hair, many of us are afraid to change up our style and we stick to the same tried-and-true look because it's easy, comfortable and well, change is scary.
That's one of the many reasons we love Chrissy Teigen, because she's never afraid to do something different with her hair and her latest is giving us a total flashback to early aughts-era Avril Lavigne.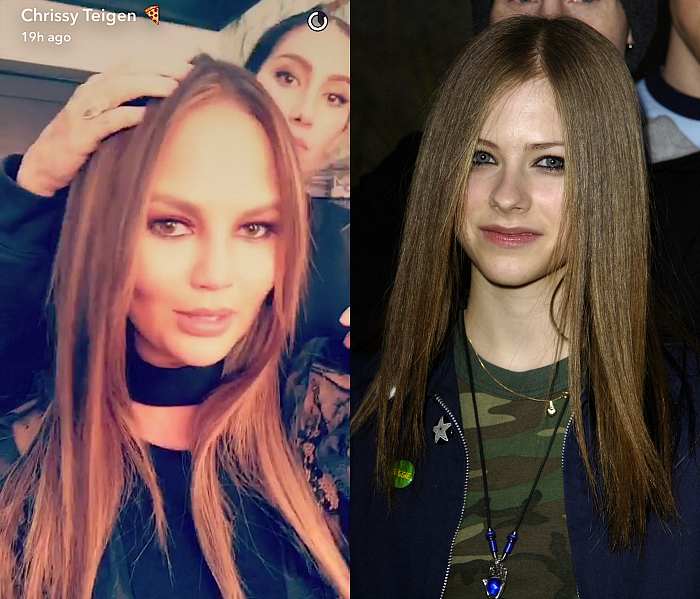 The 30-year-old model, new mom, and host of Lip Sync Battle switched up her ever-changing hair again and opted for super-long, pin-straight locks. She has basically become Lavigne's twin from back in the day.
Of course, Lavigne was hugely popular for both her super catchy punk pop music and her teenage rocker chic look that we were all of us were obsessed with recreating. Teigen brought all the memories back!
Teigen took to Snapchat to share her totally '90s-feeling look, complete with a solid black choker, black lace top, and copper makeup while she filmed a live episode of her music-filled Spike TV show.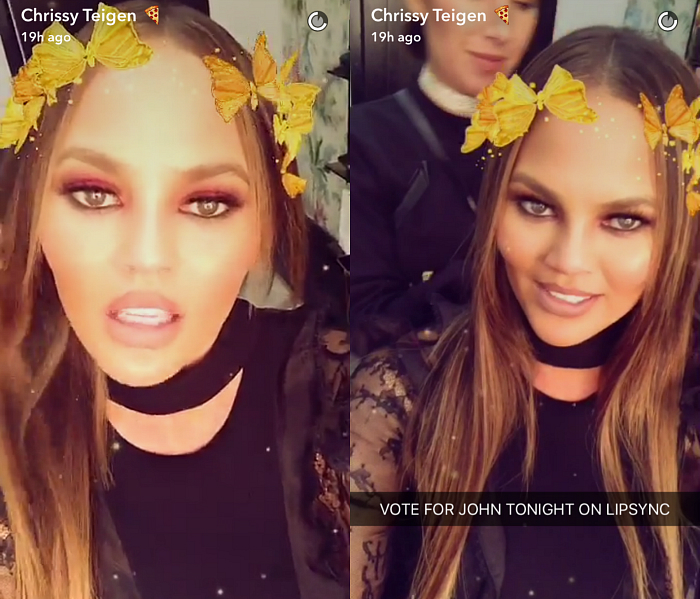 We can't really pin down a "signature" style for Teigen because she's always evolving and switching things up and we LOVE that so much about her. She, and her amazing hair team, led by celebrity stylist, Jen Atkin, are always trying new things, from long to short, and straight to curly.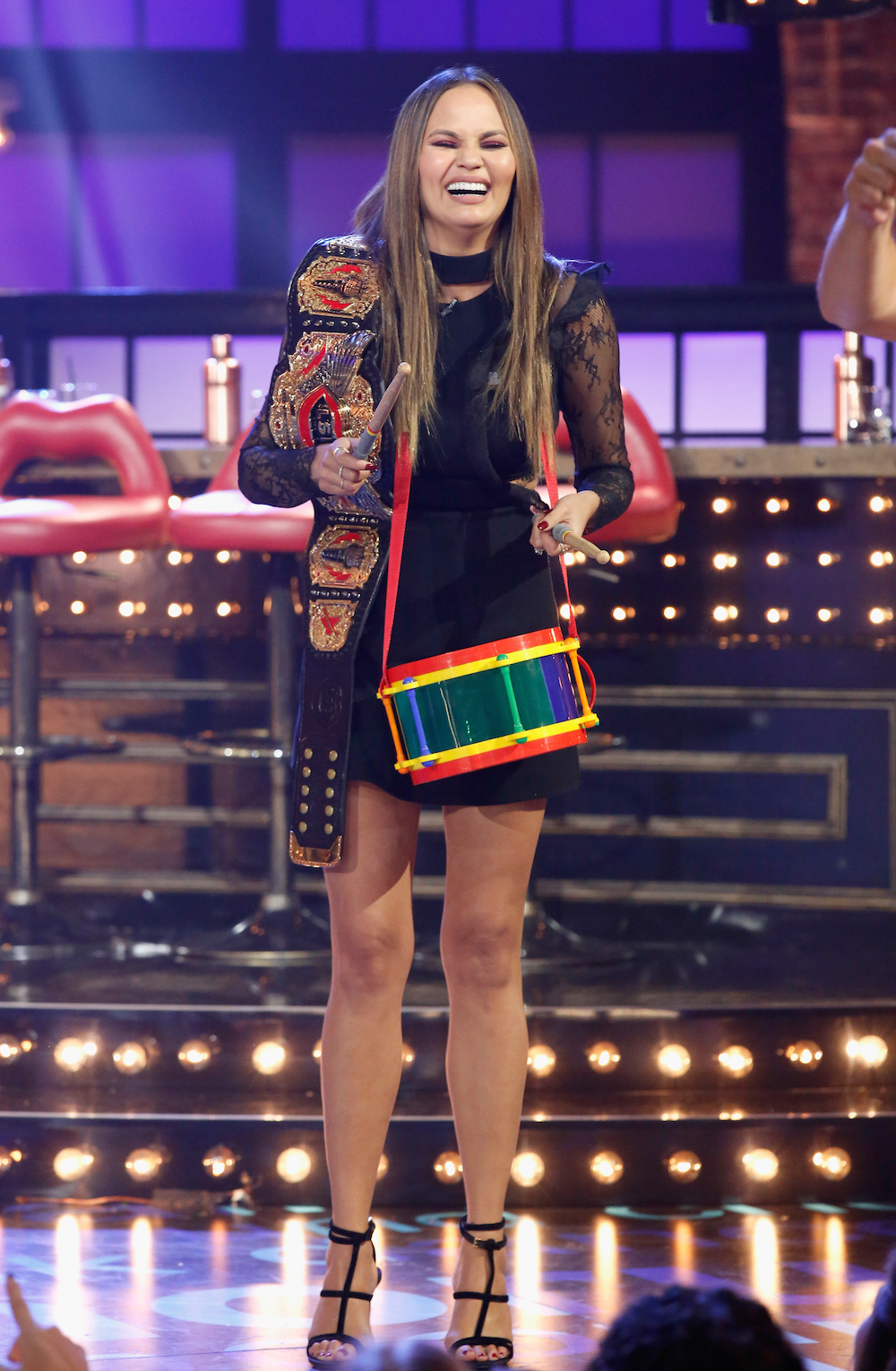 And of course, Teigen looks absolutely incredible in everything she does.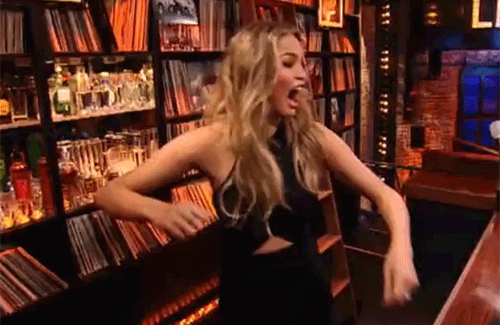 She can't help it!