Chrissy Teigen gave away the dress off her back to a fan on Twitter
The holiday season sure does bring out the giving spirit in everyone. Chrissy Teigen literally gave a fan the dress off her back this week after the young woman tweeted at the supermodel saying she loved one of Teigen's red holiday frocks. How's that for the spirit of generosity!
Chrissy wore the off-the-shoulder red velvet mini-dress — ideal for any holiday party — by Australian designer Nicholas on a special Christmas episode of Spike TV's Lip Sync Battle this week, twirling and dancing her way through the episode with her usual joie de vivre. Chrissy's fan, Rebecca Howe, clearly noticed how gorgeous Chrissy looked in the dress and tweeted asking, "but seriously when you're done with that red dress from this week's @SpikeLSB can I have it please," followed by a heart-eye emoji.
https://twitter.com/udfredirect/status/812124780363214849
And true to her candid, charming, delightful ways, Chrissy responded with this:
https://twitter.com/udfredirect/status/812125125923352577
We. Are. Screaming! Chrissy's offer is beyond generous, and we hope that if Rebecca really does end up with the dress she shares a pic! We'd love to see her channeling her inner Chrissy Teigen.
And let's be honest, you want this dress too, right? Because we sure do!
Chrissy werks it.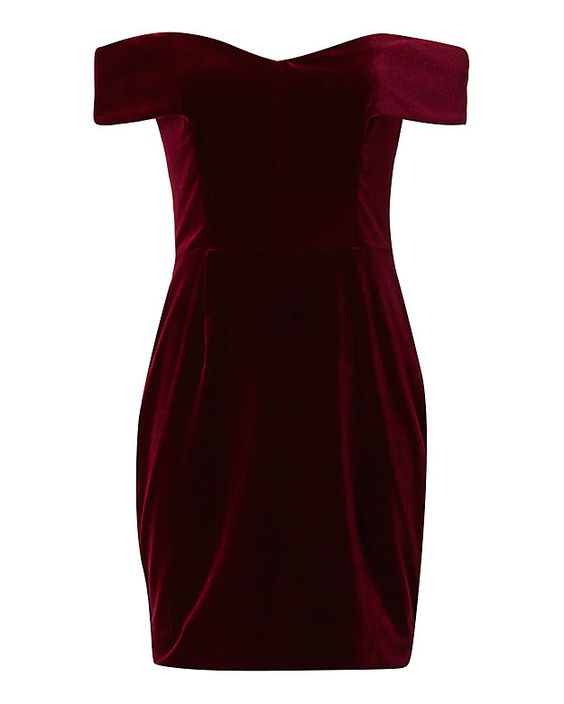 (Oh and yeah, if you're seriously smitten, you can get the dress here for $550.)
Unsurprisingly, after Chrissy's other Twitter followers took note of her offer to Rebecca, they started making some hilarious requests. false
https://twitter.com/udfredirect/status/812125420002955270
We're pretty sure she's not about to give her husband or baby away, but nice try you guys.
Other fans asked for home-cooked meals (we could actually see her making good on that one, tbh) and "spare change."
https://twitter.com/udfredirect/status/812125445013590021
Oh, Twitter. You're too much sometimes!
Happy holidays, everyone, and may Chrissy's spirit of giving fill us all.