Chrissy Teigen proved she wants all the focus on Baby Luna in this Instagram
A quick perusal of Chrissy Teigen's Instagram pretty much proves that she's in love with her new baby, Luna. We get it, Chrissy. We totally get it. Luna is a precious angel. (Sometimes literally.)
We're always happy to get a new peek at Chrissy Teigen and John Legend's little bundle of joy. So, of course, we're beside ourselves that the Instagram gods have blessed us once again with a super adorable shot of adorable Luna doing what she does best…looking adorable. (Obviously.)
Cuteness level off the charts, right??? But did you notice anything missing? Like maybe Chrissy Teigen's head?
Rest assured, her head is still attached to her body. According to the caption, she simply wanted all eyes on baby Luna. "This girl ?? yes I cropped myself out," she wrote.
In other words, WHY WOULD YOU LOOK AT ME WHEN YOU COULD BE LOOKING AT MY ADORABLE BABY?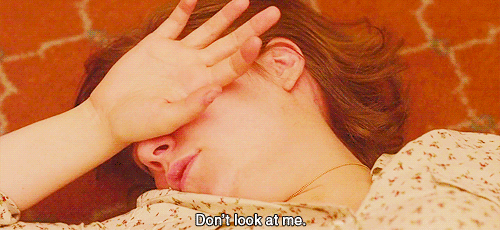 Message received, Chrissy. I mean, it was subtle but we got it.
*heart eyes forever*