Chrissy Teigen fed baby Luna her "first savory bite" and the video is unbearably cute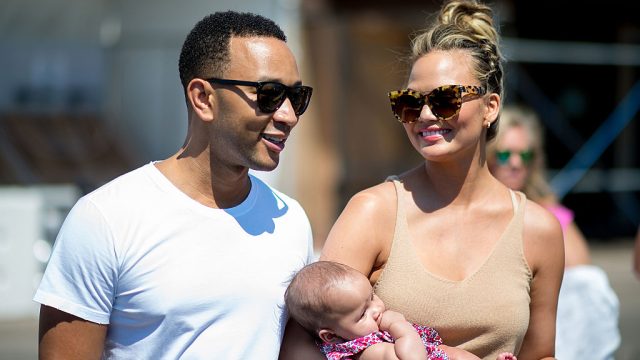 Show us a kid who willingly eats and ~lurves~ vegetables and we'll probably be looking at this unbearably cute video of Chrissy Teigen feeding her baby Luna green beans.
Spotted at People, the model/mom/cookbook author/queen of hilarity posted a video of her 6-month-old daughter enjoying the hell out of her "first savory bite" of green beans. The power of suggestion is so real right now because after watching baby Luna's enthusiastic reaction to sampling the veggies, we're thinking green bean casserole for breakfast sounds like a good idea.
In the clip, baby Luna can be seen eagerly reaching for the spoon full of food before Teigen could even get it near her mouth. And when her taste buds finally make contact with the beans? Ahhh, she's clearly in HEAVEN.
"Her first savory bite – green beans," Teigen captioned the vid. "The laugh! Many tears. Oh my lulu."
First off, how cute is that? Secondly, how lucky is Luna to have an awesome individual for a mom who openly defends potato chips, and feeds her baby girl wonderful food that we are left to drool over in hunger-induced wonderment? We can just imagine her dad John Legend singing a soothing melody in the background while it all goes down.
Honestly, that sounds like the perfect atmosphere for cooperative baby feeding time, which might be why Luna appears so relaxed and satisfied in the photo with her dad. Either way, it looks like Luna's inherited her mom's obsession with food, which means Teigen should totally follow up her Cravings cookbook with recipes for baby food.
You can thank us for that idea later, Chrissy!