Chrissy Teigen had the best reaction to a comment calling out her "chefs and nannies"
We really don't know why people continue to attempt to trifle with Chrissy Teigen. It's common knowledge that she's the clapback queen. So why put yourself at risk for looking silly online? This story just proves that there will always be those who poke the bear, even knowing they're going to be the butt of a mic drop.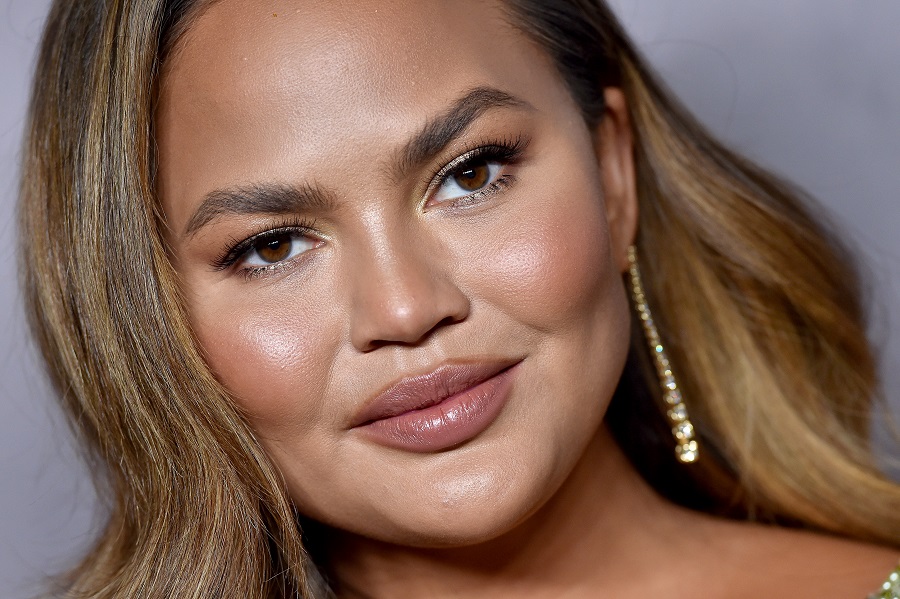 In honor of Thanksgiving, Teigen posted a photo on Instagram of her household staff—the family chef and nannies who help Teigen and husband John Legend on a daily basis as they raise their growing family.
"Grateful for people that make our dysfunctional house functional," Teigen captioned the November 29th pic. (It's an absolutely adorable selfie of chef Paul Barbosa and the family's two nannies, including Bronwyn Reed.) This selfie came after Teigen posted a photo of herself, Barbosa, and Reed all in matching People magazine pajamas.
Minutes after posting, some troll tried to vilify Teigen by commenting, "AKA 'thankful for my household staff of chefs and nannies.'" But, um, they should have known that wasn't going to fly in Teigen's corner of the internet.
"Literally just said that but you sure got me," Teigen replied. EL OH EL.
Teigen has never been private about the fact that she has help raising her children. Her mother, Vilailuck "Pepper" Teigen, also lives with Teigen and Legend and helps raise Luna and Miles.
"I hate pretending that we do it on our own," Teigen told Vanity Fair in October. "We have daytime help, nighttime, weekend. I don't know how my mom did it."
Again, don't try it, people. You're not going to win in a commenting war with Chrissy Teigen. She's too honest, bold, and unafraid to call you on your ish. And TBH, we're thankful for that.