Chrissy Teigen is making practice cakes for Luna's birthday, and can we try?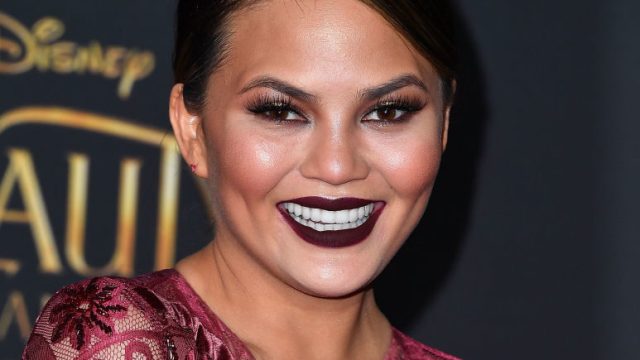 The DIY trend is in full swing, and even celebrities are joining in on the fun. One of the coolest skills you can master? Cake decorating! Which is why Chrissy Teigen is making practice cakes for Luna's birthday. Luna is soon to hit the one year mark, and Teigen is already mastering the skills necessary for a showstopper.
Through the years we've learned that Chrissy is a super-talented cook and foodie, along with being a mom and a supermodel! But cake decoration is a whole different skill, and it's totally understandable that Chrissy might need a little help perfecting her skills.
So where does a foodie-celeb go for decor lessons? Do you guys remember a little show called Ace of Cakes? The charismatic cast, led by mad-cake-scientist Duff Gordon, made the show about a Baltimore bakery a smash hit for Food Network.
https://www.youtube.com/watch?v=KvpFkXNQu_g?feature=oembed
Turns out Duff Goldman has  branched out to a DIY business…
After the show, Duff headed west to open an outlet in Los Angeles, which offers DIY cake decorating! Because who wouldn't want to learn how to make a beautiful cake from a cake-decorating virtuoso? At Duff's Cake Mix, next door to the bakery, you can book a spot and decorate your own cake with all the fondant, sprinkles, and frosting you desire!
This kid-friendly shop is everything your little cake-loving heart needs.
Follow in Chrissy Teigen's footsteps!
Not only can you be like Chrissy, but it won't cost you an arm and a leg. Reserve a spot in advance and Duff's Cake Mix will provide you with either a $28 cupcake kit or a $34 cake kit. You can decorate for an hour and then box up your creation to take home with you. Luna's mommy was raving about this DYI cake decorating studio on her social media.
This practice cake looks pretty solid already, but we cannot wait to see what Chrissy Teigen has in store for Luna's actual birthday!