Chrissy Teigen absolutely ruined her Thanksgiving pie—and the photos are relatable AF
It's no secret that Chrissy Teigen is one of our favorite human beings on the planet. She's funny, feminist AF, and somehow remains utterly relatable—even as a world-famous celebrity. And Teigen's pre-Thanksgiving antics remind us—yet again—that the model and entrepreneur is just like the rest of us. As in, she burned the heck out of her pie.
And yes, there's pictures.
On November 21st, Teigen took to her Instagram Stories to document her Thanksgiving Day food prep. It included shots of turkey marinating, herbs, and simmering goodness…and also what looks like the preparations for some epic sweet potato pies.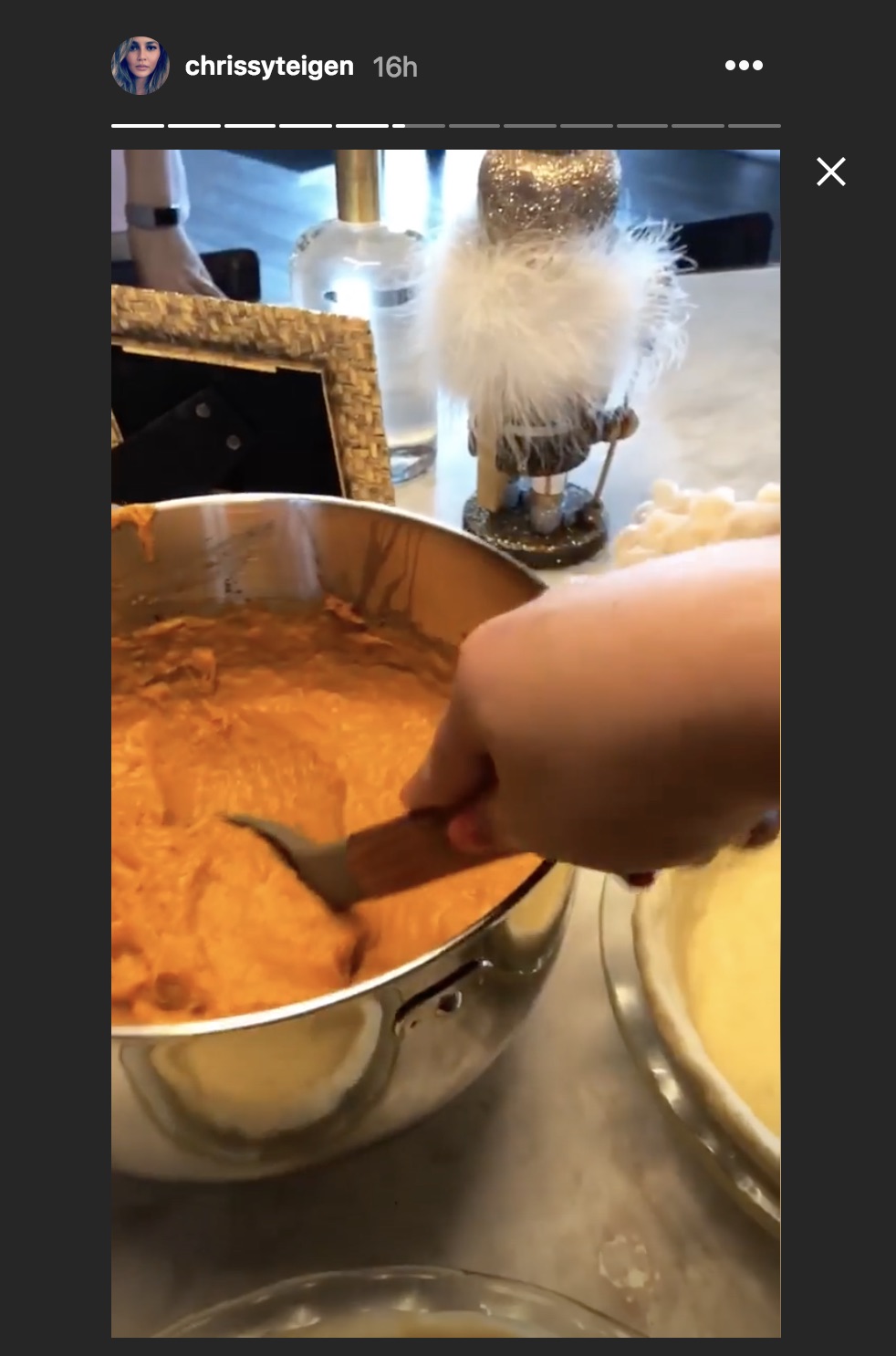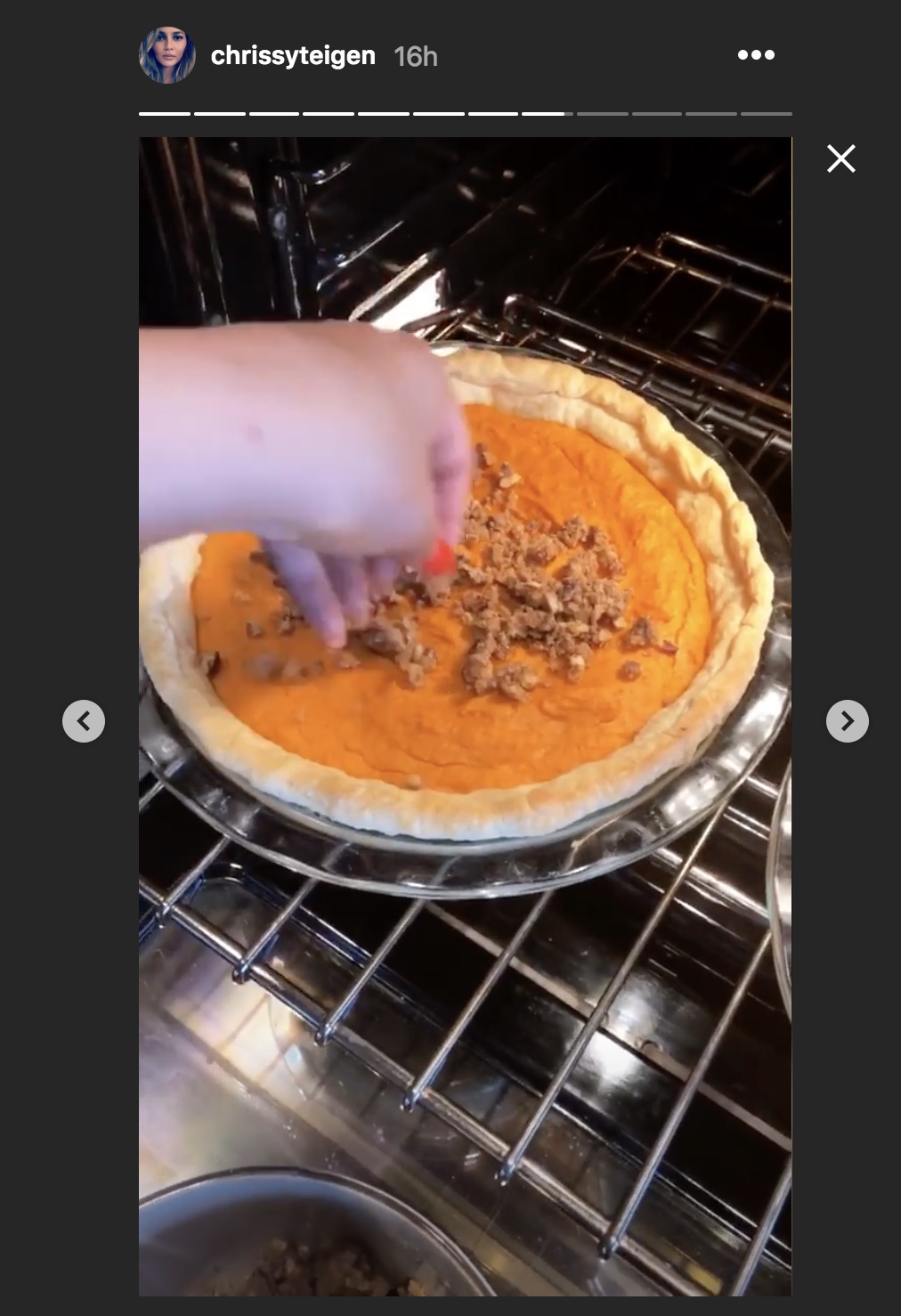 Everything appears to be going according to plan.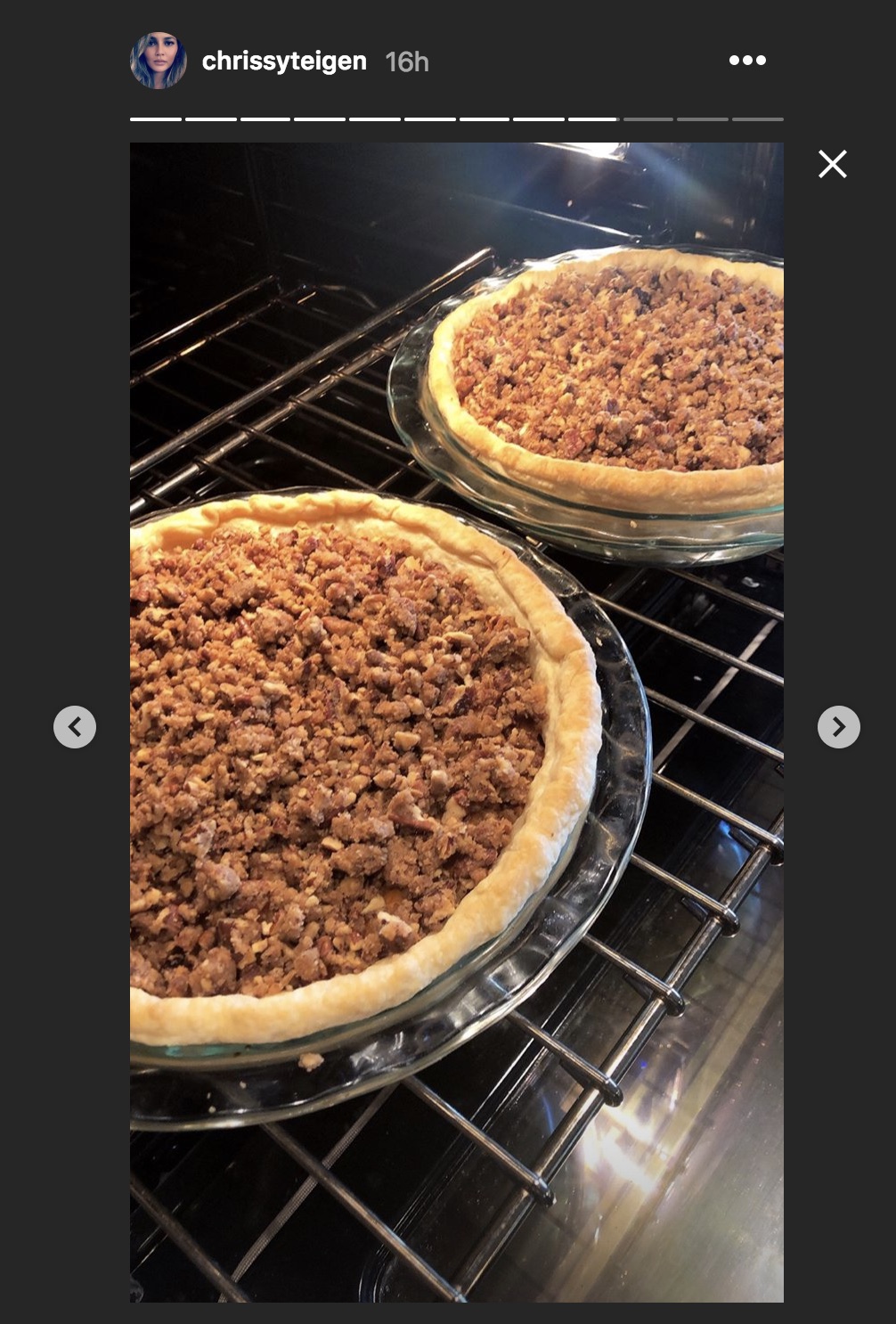 Until…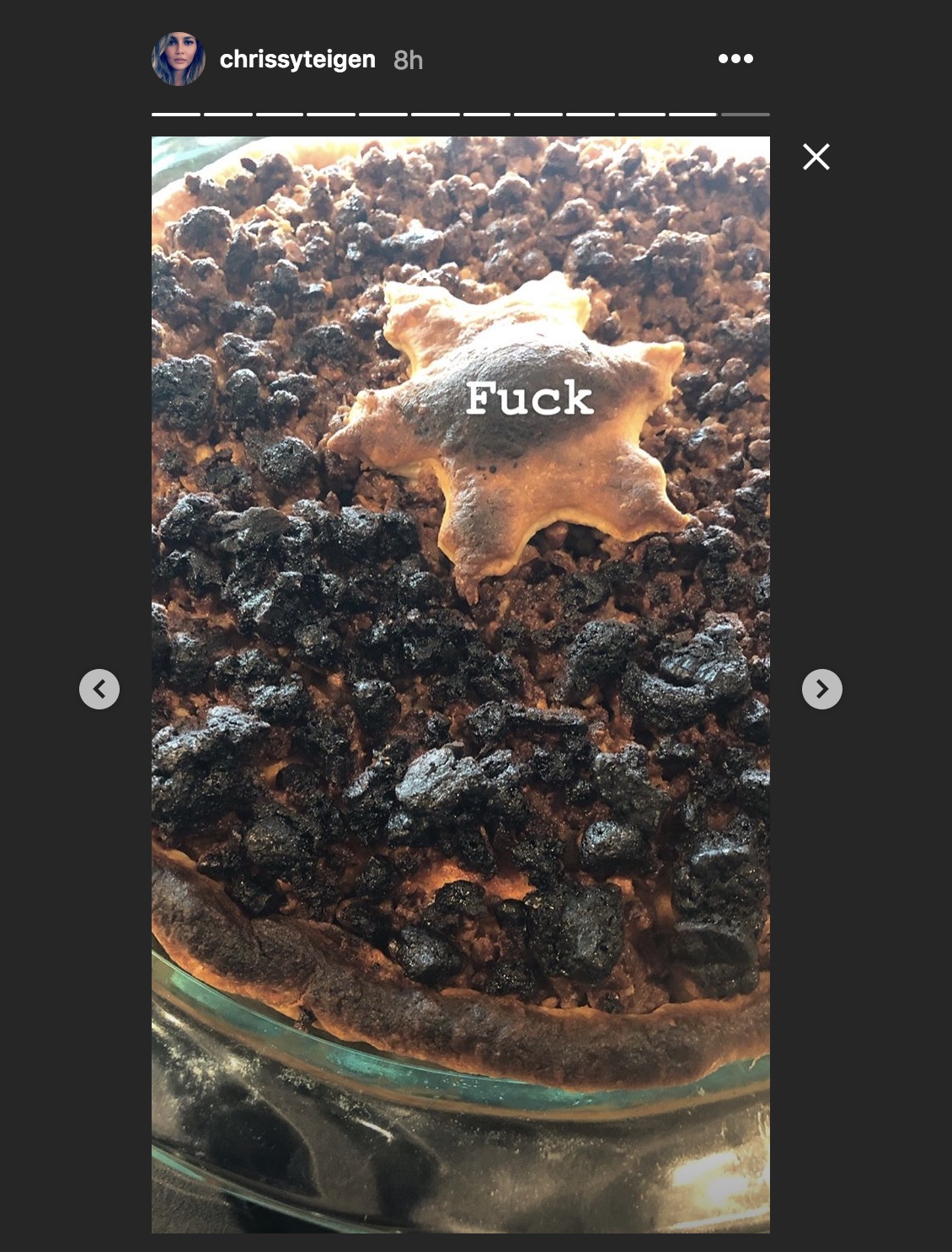 LOL. We've all been there, girl. And not to be discouraged by the pie fail, Teigen appears to have gotten right back on that (delicious) horse.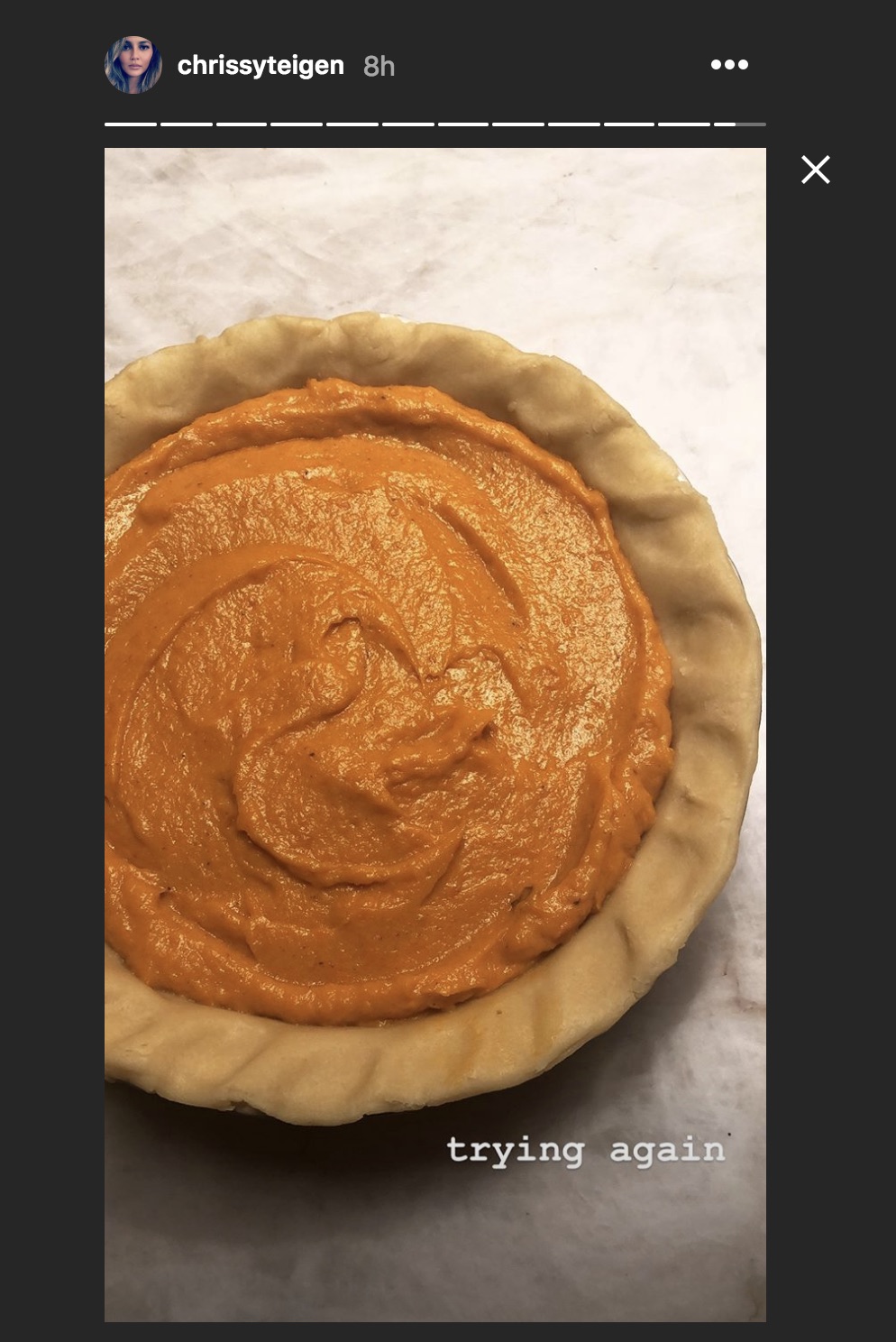 Thanksgiving prep is hard. It takes planning, multi-tasking, and literally days-worth of time. So remember, it's totally okay if things don't go perfectly to plan. Because even iconic celebs with their own cookbooks and kitchenware lines have trouble.
Happy Turkey Day, y'all!