Chrissy Teigen is bringing back the huge curly perm
We love Chrissy Teigen for so many reasons: She makes us laugh on Lip Sync Battle, she isn't afraid to share the not-so-perfect moments of motherhood and she's always giving us #hairgoals because she doesn't shy away from trying new things.
Her latest hair switch up has us feeling the '8os days when big, curly permed hair was the everyday norm and we're feeling it!
The 30-year-old model took to Snapchat to give us a behind-the-scenes look at her glam squad getting her ready for a night out on the town. Instead of going for a sleek hairstyle, which we're used to seeing, her stylist, Jen Atkin, opted for the curly perm look.
"Curls. They're making a comeback," Atkin writes in the caption. "Mark my words."
The celebrity stylist, who also fancies up Kendall Jenner and Khloé Kardashian's 'dos, joked that "no Chrissy Teigen's were harmed in the making of this snap" because anyone who has had tight curls worked out knows it's not the most comfortable thing ever.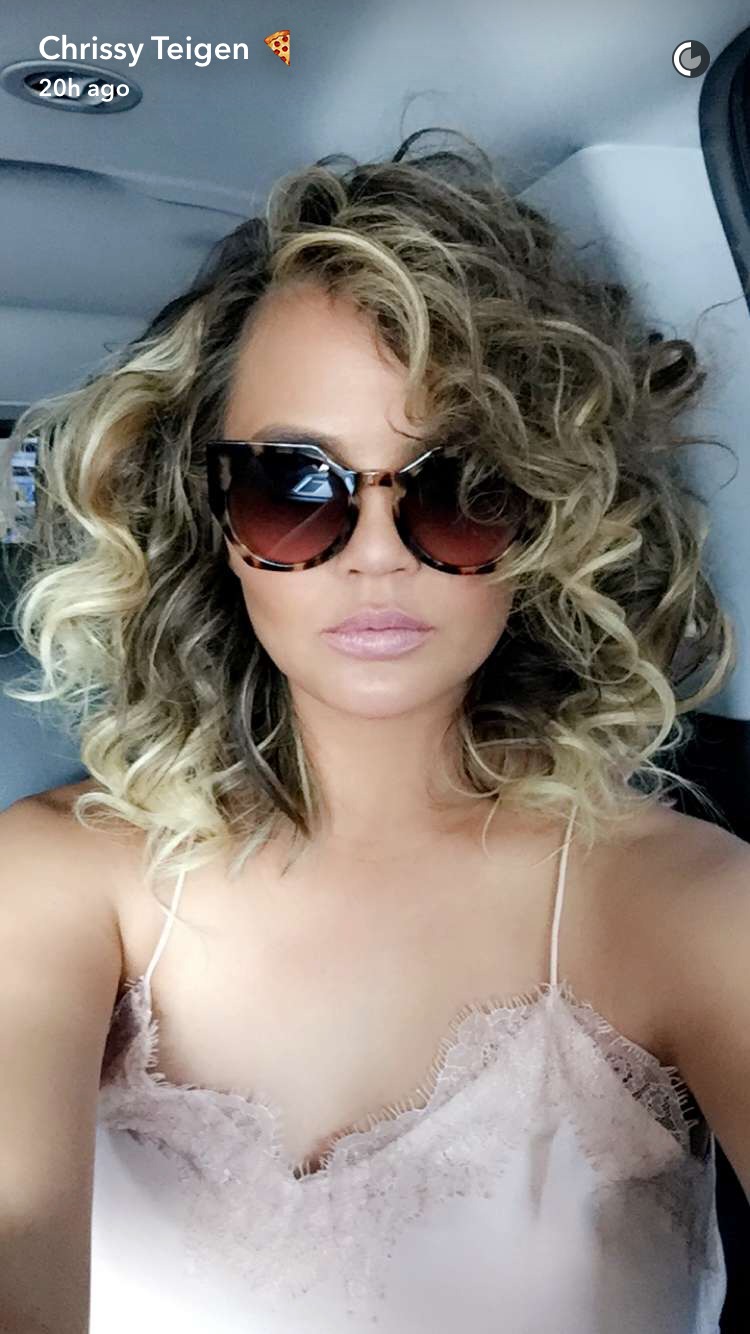 The new mom shared some photos of her glammed '80s inspired 'do on her Snapchat channel, pairing the big hair with big leopard printed glasses and a light pink cami.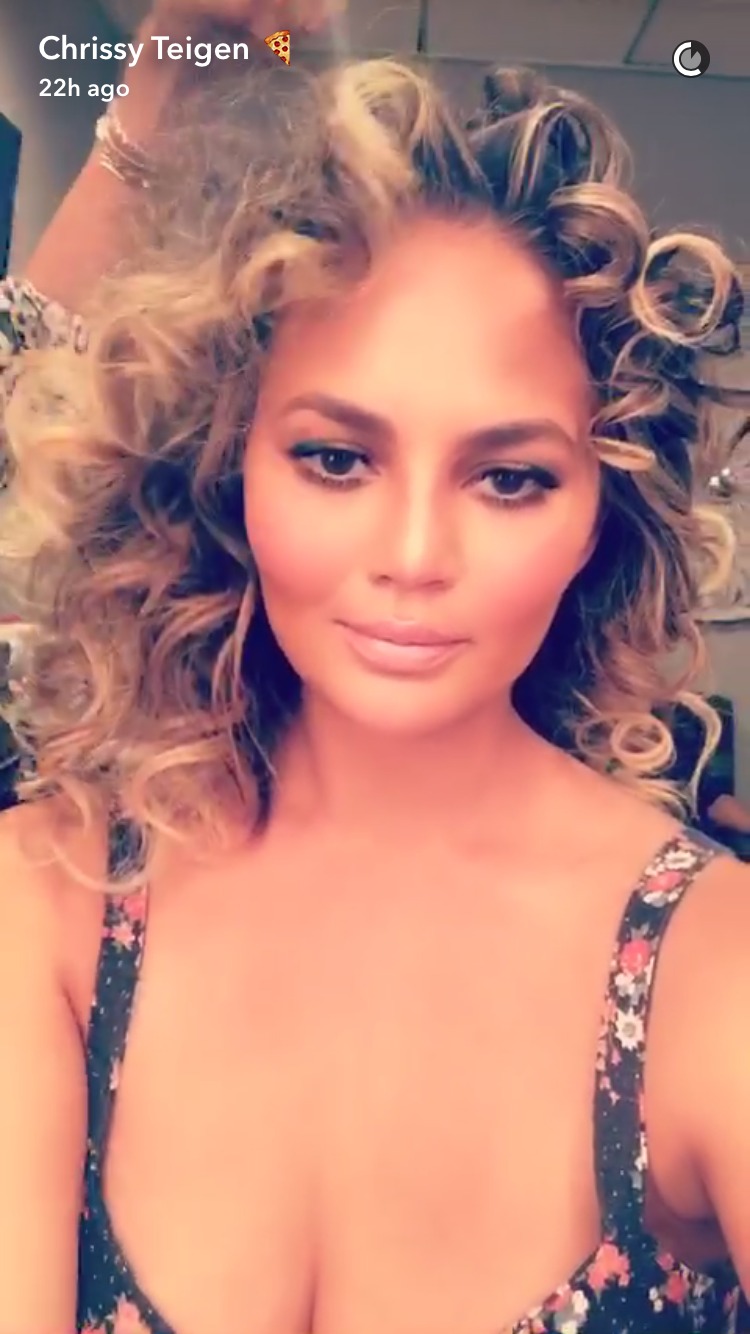 The woman can do no wrong! And we're predicting the curly perm will make a comeback, too because Atkin is rarely wrong!