Chrissy Teigen casually breastfeeds during a photoshoot, is our hero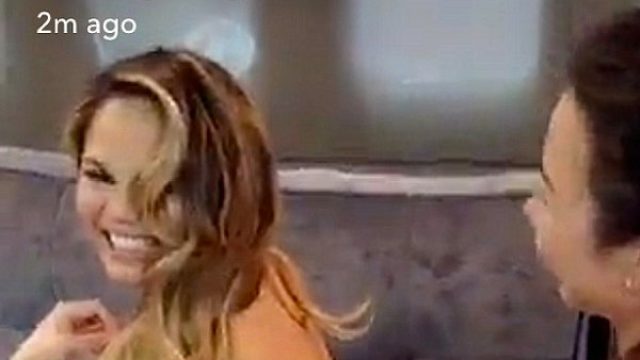 It's no secret that we've been in love with Chrissy Teigen for ages. We didn't know it was possible for our affection for her to grow any stronger, but WHOA were we ever wrong. Since Teigen gave birth last month to Luna, her baby daughter with hubby John Legend, we've fallen even harder. Teigen is the amazing, doting, empowering mom that we just knew she would be. Whether she's defending her choice to use in-vitro, fighting back against bullies who try and tell her how to parent, getting real about her post-baby body, or just sharing her completely adorbs love for her newborn little girl, Teigen is legit awe inspiring.
So it's no surprise that Teigen is now showing her support for working moms and nursing moms everywhere by casually posting a Snapchat of herself breastfeeding during a photoshoot. Oh and she's also looking completely gorgeous doing so, because of course she is. #goals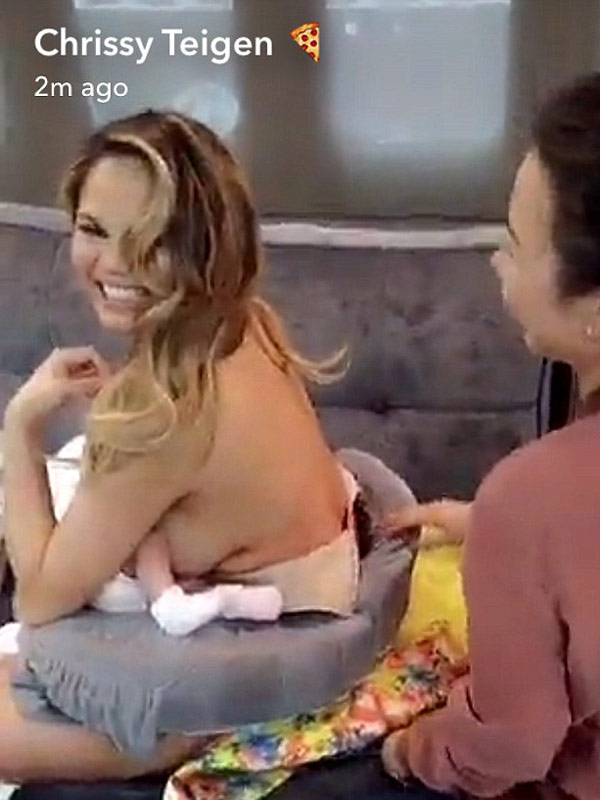 Ahhh, we love you, Chrissy. Keep on slaying motherhood!