Chrissy Teigen Clapped Back at Conspiracy Theorists With Photos of Her Breast Implant Removal Surgery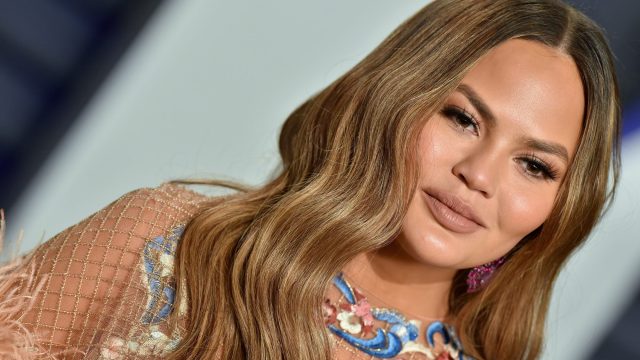 Chrissy Teigen took to Instagram this weekend to prove that she really, truly did get her breast implants removed because, apparently, some people didn't believe her because, apparently, said people don't have nearly enough to worry about right now!
On Sunday, July 19th, Teigen posted a video on her Instagram Stories displaying her surgery scars. "A few of my friends keep having to tell people that I really got my implants out because no one believes it," she says in the video. "These are the scars."
To further drive home the point that she did not, in fact, lie about getting her breast implants removed, she then shared a photo from the actual procedure (with a couple of strategically placed heart stickers).
"Trust me lol," Teigen wrote over the photo.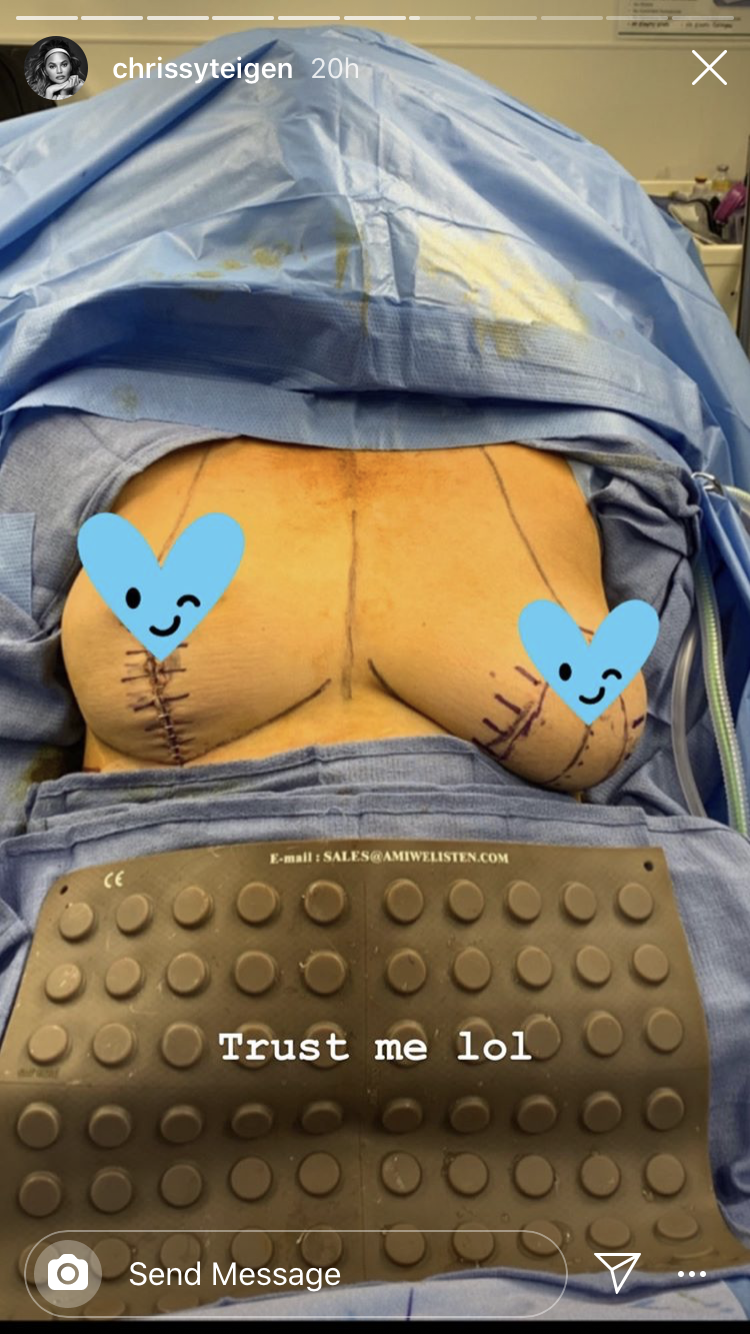 Teigen shared that she would be getting the surgery back in May, when elective surgeries resumed in the state of California. And Teigen revealed that news following some backlash she faced on social media for getting a COVID-19 test. We're sensing a theme here.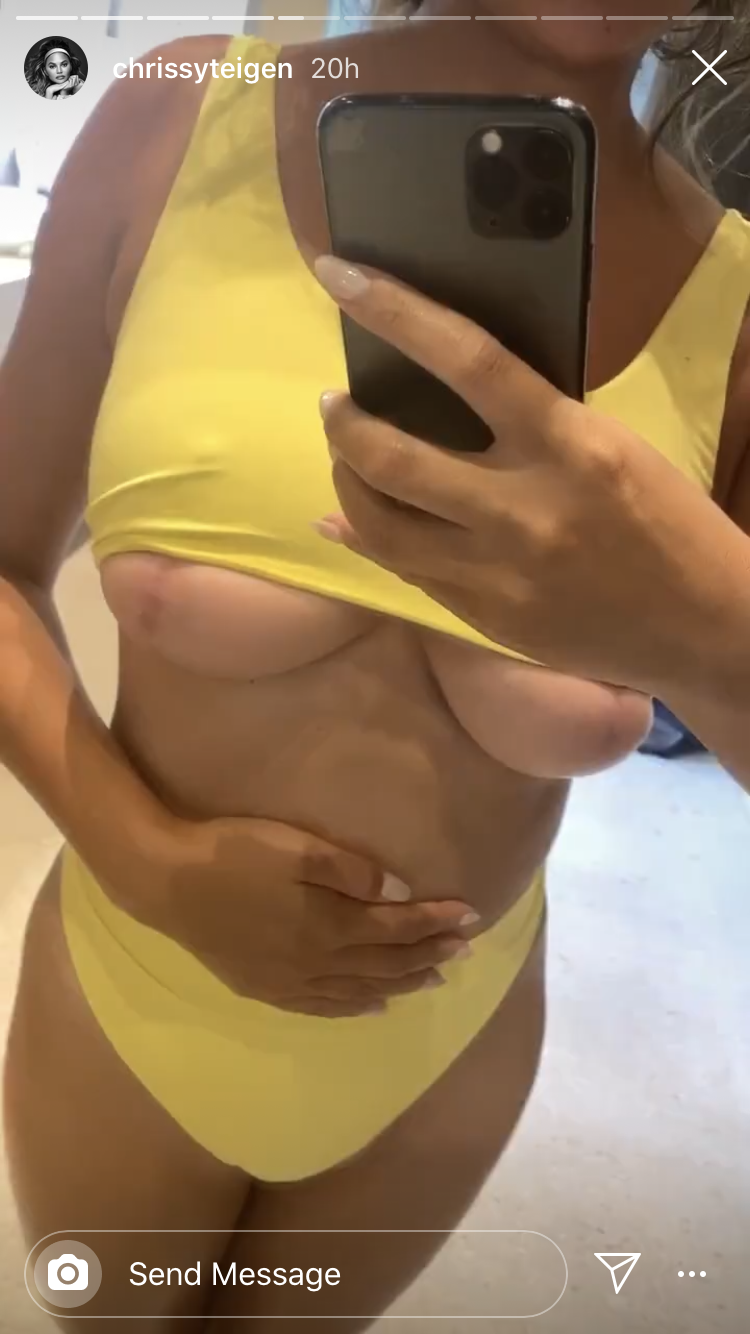 "So I posted myself getting a covid test on the twitter, as I'm getting surgery soon. A lot of people are understandably curious (and nosey!) so I'll just say it here: I'm getting my boobs out!" she captioned her May 26th Instagram post.
In the post, she added, "They've been great to me for many years but I'm just over it. I'd like to be able to zip a dress in my size, lay on my belly with pure comfort! No biggie!" Since then, it appears that Teigen has been enjoying her "dumb, miraculous bags of fat" (her words, not ours) with a routine pap smear and breast cancer screening and by eating some boob-shaped cake. The dream.