Chrissy Teigen Struggling to Lift Her Boobs in Her Swimsuit Is Just So Relatable
"I have been standing here for 10 years trying to make my boobs go up."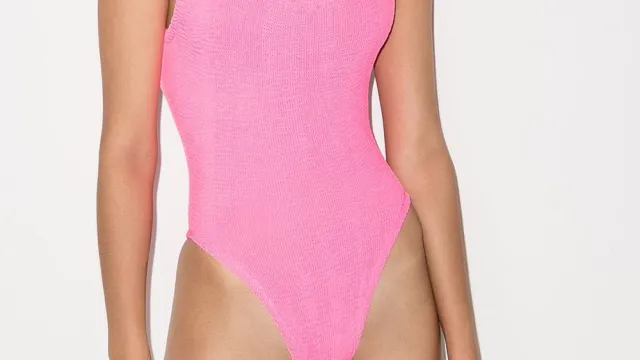 Chrissy Teigen is always keeping it real online, and yesterday was no exception. The model, cookbook author, and mom posted a video on her Instagram Stories on December 21st that's relatable to pretty much anyone with boobs, and especially mamas or those with a larger chest. Teigen stood in front of the mirror with a one-piece swimsuit on, adjusting it to try and make it fit just right. "I have been standing here for 10 years trying to make my boobs go up, or this go up, or this go down," she said.
After some tugging and pulling, Teigen came to a conclusion: "I have decided I don't give a fuck." Her exact suit, the Hunza G Maria Swimsuit in Bubblegum, isn't currently available, but we found a similar style in the same bright pink color, which you can shop below. This way, you can not "give a fuck" in a trendy, crinkle-fabric suit just like hers.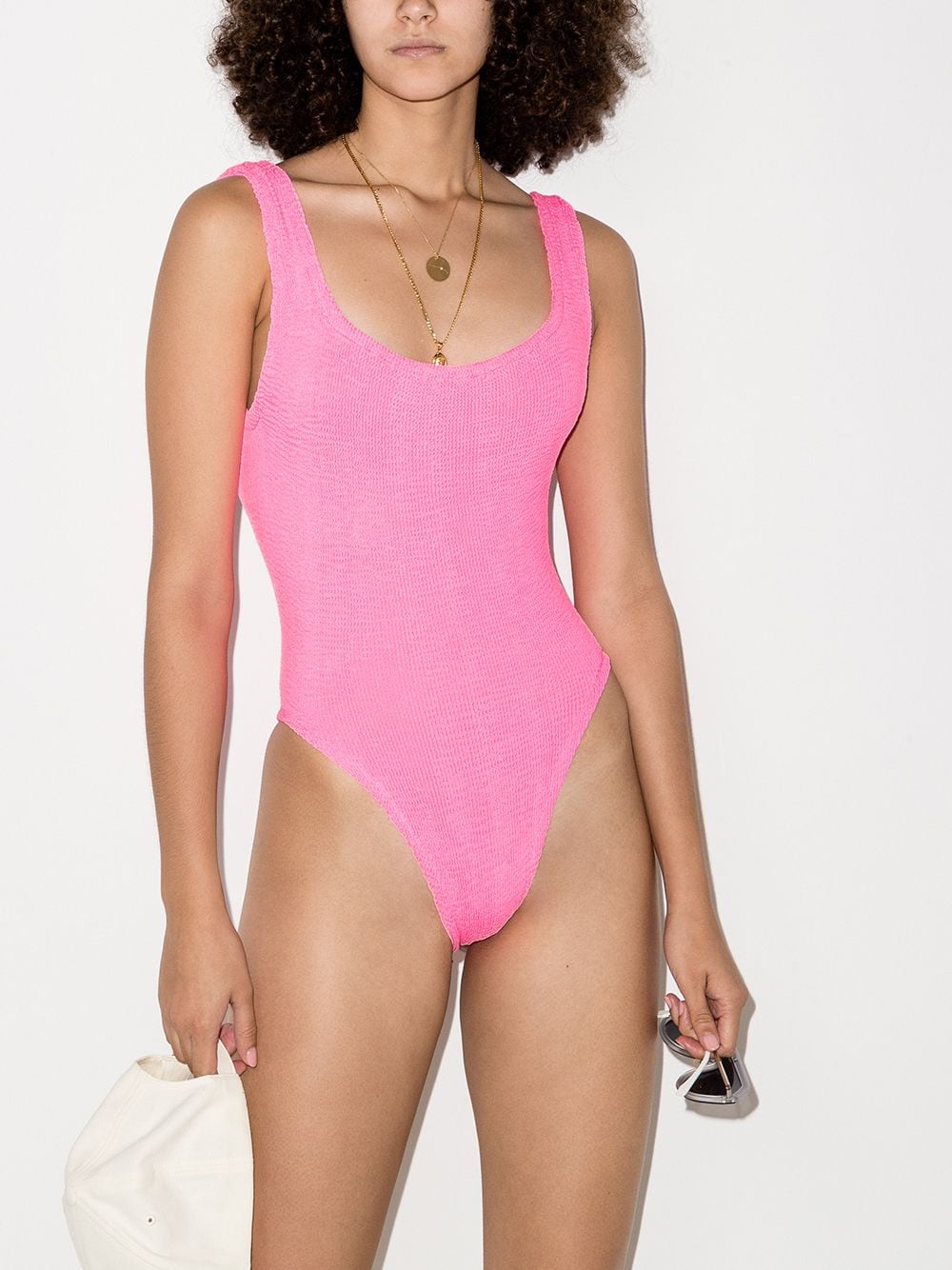 Hunza Scoop Neck Knit Swimsuit
$155
Shop it
Farfetch
As anyone who follows the always-candid celeb knows, this is far from the first time Teigen has talked openly about her boobs. In 2018, after birthing Miles, 2, she shared how confused she was over the veins on her post-baby boobs (which is a completely normal thing, btw). In May this year, the model also announced her plans for a breast reduction: "I'm getting my boobs out!" she wrote on Instagram.
In the March 2020 cover story for Glamour UK, Teigen said that she got her breast implants when she was 20—at which time she was modeling for Sports Illustrated and didn't consider how pregnancy would affect her implants.
After having the breast reduction in June, Teigen shared that she was surprised at how big her boobs still were. "Yes, they're still huge. I think I honestly will do it again and have them make them smaller," she said in an Instagram Story about the procedure. She's also been open on social media about her surprise at the size of her boobs after her pregnancy loss in September, noting that pregnant women's boobs grow no matter what.
The struggle to lift your boobs and get them where you want them—especially in a swimsuit—is all too relatable. We feel you.