Chrissy Teigen got bangs, was born to wear them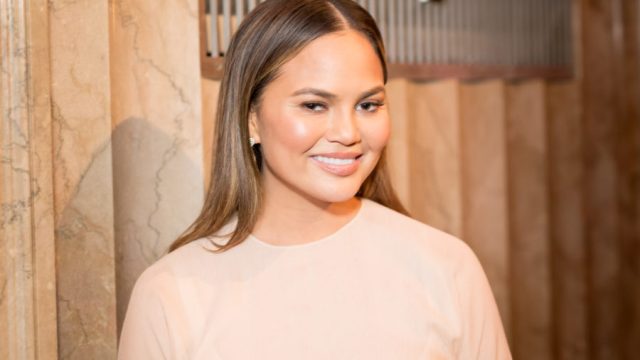 Announcing a second pregnancy wasn't her only big news this week. Chrissy Teigen just got bangs, and she looks absolutely amazing…as per usual, of course.
Mere hours after announcing she was pregnant with her second child, Chrissy showed off her gorgeous new bangs on Insta. We love a lady who isn't afraid to experiment with a big hair change.
Even though Chrissy has rocked straight, blunt bangs in the past, it seems she was on the fence about the most recent cut a mere few days ago. On November 20th, she asked her followers if they thought she should go through with the chop (60% voted no…ouch!):
Both Chrissy and her stylist Jen Atkin took to Instagram to reveal her new 'do. And since she's fooled us with temporary bangs in the past, Chrissy made sure to point out that these are the real deal.
Let's hope Chrissy doesn't grow to regret the fringe. In her 73 Questions video with Vogue just last month, Chrissy revealed that her biggest beauty regret was…getting bangs.
https://www.youtube.com/watch?v=GzBsHWryO5k?feature=oembed
Truth be told, we totally get it. Bangs looks AH-MAZING, but they can be a nightmare to grow out. We 100% relate to both regretting bangs and desperately wishing we had them…sometimes on the same day.
Girl, regardless of how you feel about this decision a few months from now, rest assured you look FABULOUS today, and you've officially inspired us to re-consider getting a fringe of our own. Or at the very least, pick up a pair of clip-ins. Thanks for the style inspo, lady, as always!