Chrissy Teigen surprised a fan with a blender, but we just want the wrapping paper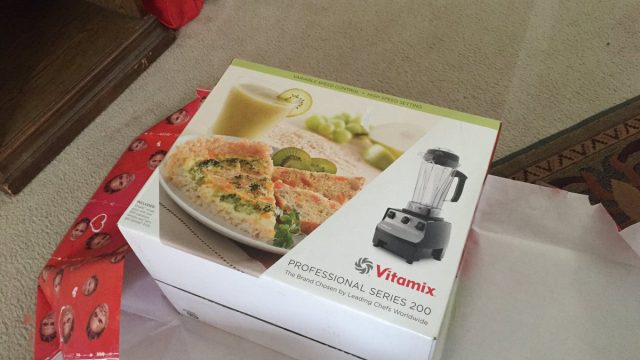 Ask and you shall receive — or don't ask, and Chrissy Teigen might still send it to you anyways. That's what happened to Twitter user Amina, who mentioned the author and model in a tweet last Tuesday. Amina confessed that she went to Amazon to buy a blender, but instead spent her money on Chrissy's cookbook, Cravings. Then, this happened: false
As a chef, Chrissy knows how important a blender is to a successful kitchen. The two connected, but not before starting a full-on blender war in Chrissy's mentions: false false
It got messy, but we had kind of forgotten about it. Until today. This morning, Amina tweeted out photos of her new Vitamix, featuring some truly amazing wrapping paper. false
While we're so happy that Amina got her blender (and wouldn't say no to Chrissy Teigen sending one our way), that wrapping paper is what really caught everyone's eyes. false false false
It's a great question — where in the world sells paper featuring Chrissy's iconic cry-face from the 2015 Golden Globes? Turns out, the star made it herself, posting the pattern on Instagram a few months ago:
She also posted a pattern using her face from the most recent Oscars:
She made the wrapping paper using Stardust Prints, a service where you can create your wrap simply by uploading a photo. Yes, this means you too can own Chrissy Teigen wrapping paper, or literally any wrapping paper you can dream. TBH, we don't care what wrapper paper it is. As long as it contains a gift from Chrissy, we're happy.