Chrissy Teigen had the best response to a Twitter troll who commented on her pubic hair, and we're cheering
We seriously *heart* Chrissy Teigen. And just when we thought we couldn't love her more, Chrissy Teigen responded to a Twitter troll who commented on her pubic hair (yes, you read that right, and you are correct to be disgusted) after her quick wardrobe malfunction on the red carpet at the AMAs. Her response? Pitch perfect. It's not the first time the star has had to deal with trolls on Twitter, and she always handles the encounters with class and grace.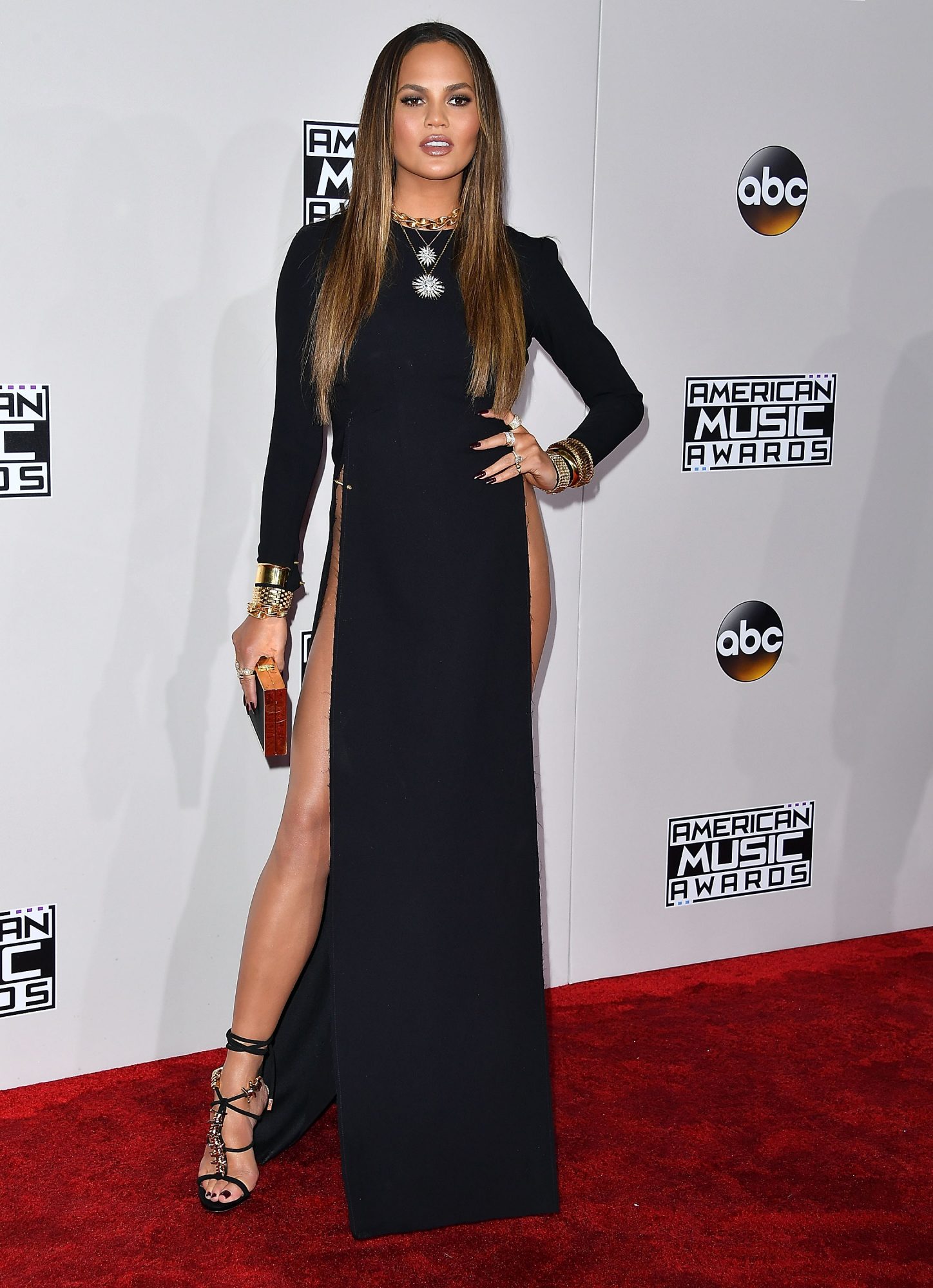 When questioned about her pubic hair choices on Twitter, Chrissy Teigen was quick to call the trolls out, and we're cheering her on.
After the Twitter user made a direct reference to her pubic hair, Chrissy had the best response to such an uncalled for comment. First she tweeted a screenshot of the tweet with the sarcastic caption "Delightful," and included a a sassy smiling emoji, because Chrissy always goes high when others go low. But her response after was so perfectly stated it had us cheering.
https://twitter.com/udfredirect/status/801433140585603073
Yes, Chrissy, YES! We love how she asserts her self so elegantly. Just as she said, it's extremely disrespectful for anyone to think Teigen owes them this sort of information. At the end of the day, all we have to say is her body, her choice. The only question we have is in what world is it okay to question a woman, or anyone, about such a personal thing as pubic hair? We're dumbfounded. We're sending Teigen so much support!