Here's what a self-proclaimed glow queen thought of the new Chrissy Teigen x Becca makeup collection
When Chrissy Teigen announced she was teaming up with Becca Cosmetics once again, I knew I needed to get my hands on this collection. For one, her first makeup collab with the brand was stellar. The Glow Face palette is still part of my makeup routine; it's a holy-grail product. Second, this is Chrissy Teigen we're talking about. She's known for having a lit-from-within glow, which is something I'm constantly trying to achieve. Third, I'm a sucker for makeup products that give my skin luminosity and radiance. I'm a self-proclaimed glow queen! So, any time there's a collection with bronzers, shimmery glosses, and body oils, you can count me in.
I was lucky enough to get my hands on the Chrissy Teigen x Becca Cosmetics Endless Summer collection to try out. Get ready to see how this collection holds up and how it looks on a glow aficionado like myself.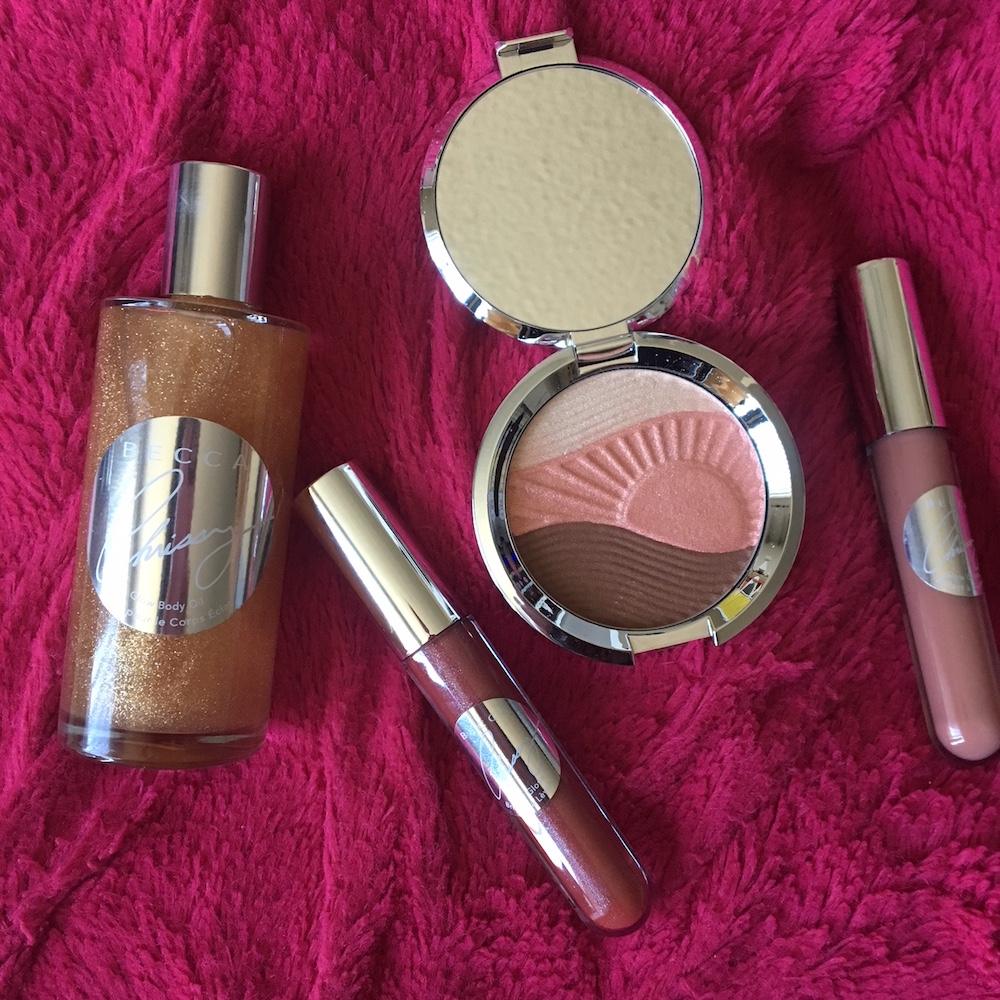 The collection includes a bronzer, body oil, and three glosses (although, I only tested two).
Endless Bronze and Glow Bronzer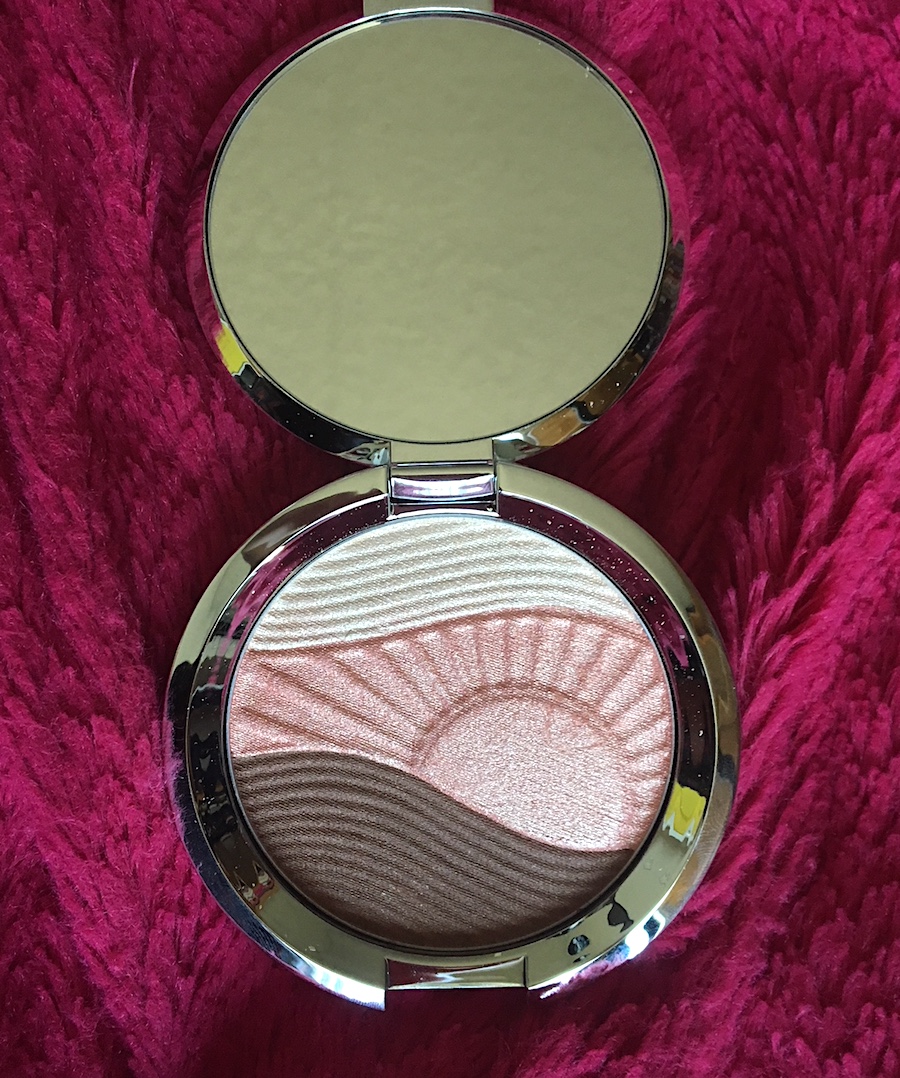 The bronzer retails for $38 on Sephora's site.
This is what the bronzer looks like once applied:
I was most excited to try this product, especially because I'm a bronzer/highlighter person. I do love the way it looks overall, however, I wish the powder offered a matte shade. Since all three powders are sparkly, you can't really wear it on its own. I suggest applying it lightly over your matte bronzer and blush. Otherwise, the texture in your skin really peeks through, which is something I hate. I'm not trying to show the world my texture or emphasize my pimples, OKURR. Aside from that, though, the product does create a beautiful glow to your skin. You can see that my cheeks are perfectly pink and my skin has a nice radiance to it. To diffuse a bit of the shine, I dusted some pressed powder over my cheeks.
Glow Lip Glosses in Beach Bum and Nectar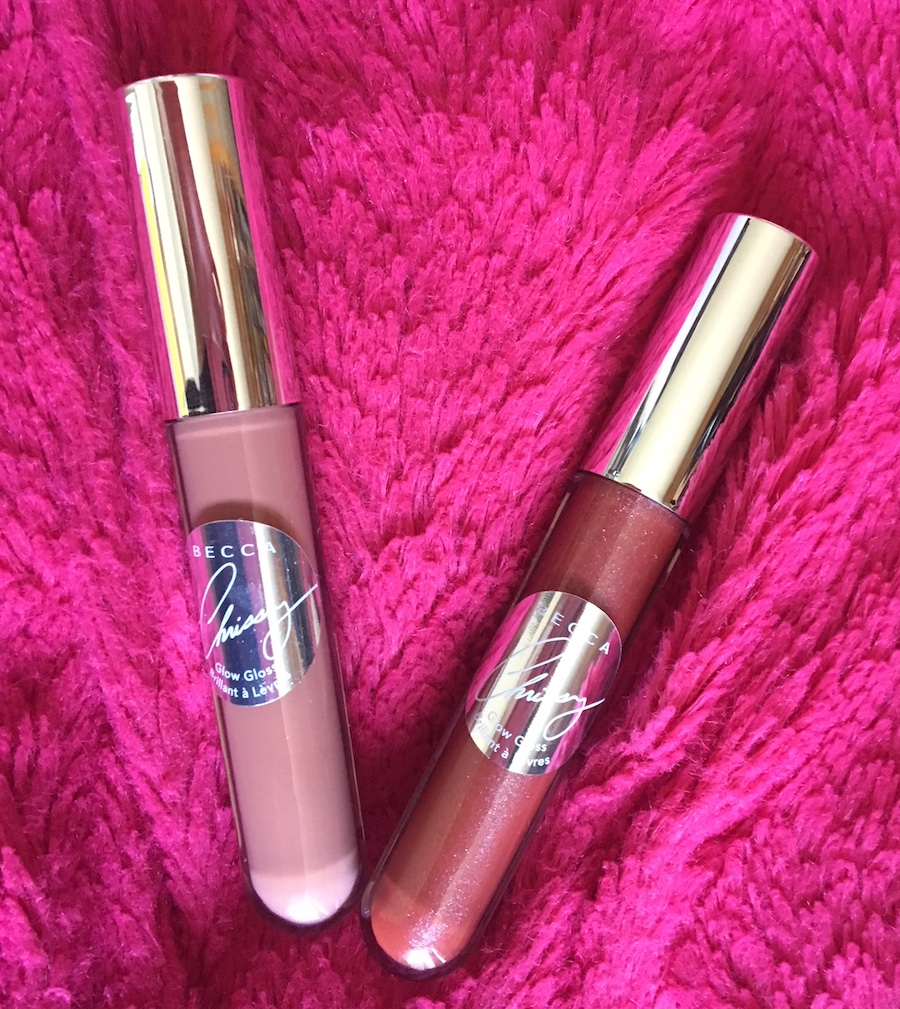 The glosses retail for $22, each on Sephora's site.
This is what the lip glosses look like once applied: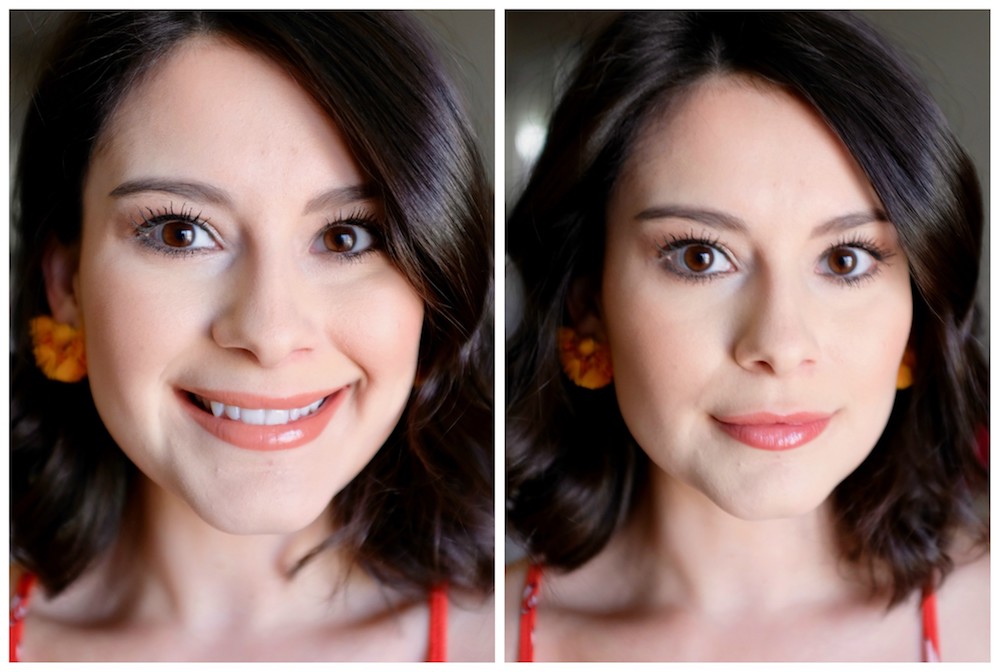 Beach Bum, shown on the left, felt like it could be a creamy liquid lipstick. Nectar (on the right) went on like a true gloss. They're both comfortable and apply beautifully. I'm a sucker for the shades, since pinks and nudes are my favorite. For glosses, these are super pigmented and go on evenly. They're not sticky either, which I love. I'll be reaching for these all summer long.
Glow Body Oil
The Glow Body Oil retails for $42 on Sephora's site.
This is what the Glow Body Oil looks like once applied: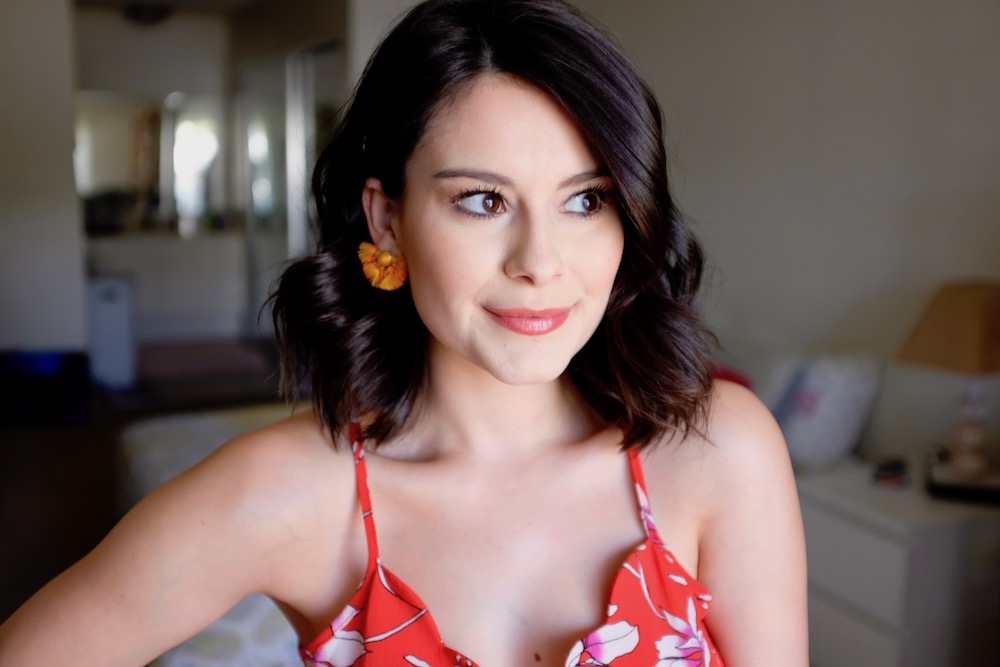 I applied it to my shoulders, décolletage, and hair. If you are looking for a Fenty Beauty Body Lava replacement, this Becca body oil isn't one. This Glow Body Oil is a lot more subtle, which makes it perfect for everyday wear. I personally love that it gives my skin natural radiance. (Do you see the lit-from-within glow my shoulders are giving?) However, I do wish there was a bit more shimmer. You know, just somethin' extra to give my skin some more oomph. One great thing about this oil, though, is that it isn't like many oils where you're left feeling greasy and sticky. This one sort of dries down and feels more like a lotion.
Another thing that I love about the body oil is that you can add it to your hair, and it won't make it look greasy either. I tried it on a day when my hair was especially frizzy and dry, and it gave it a nice shine and it controlled my flyaways. Even in the image above, you can see how healthy and luminous my hair looks.
Final Thoughts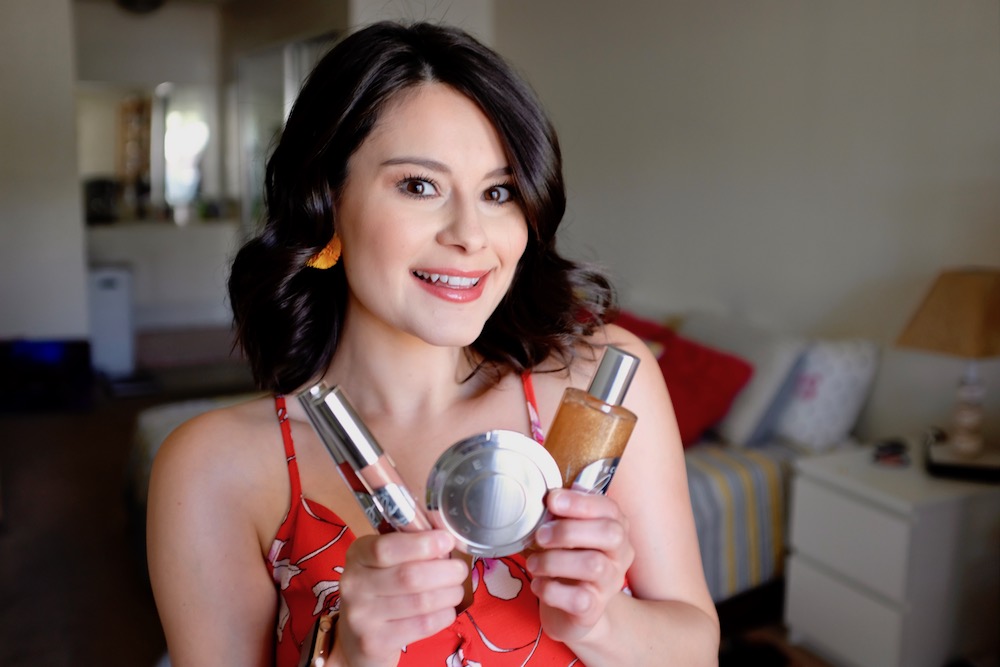 While I do wish the body oil made my skin glisten a bit more, and that the bronzer offered a matte shade, I was still blown away with this collection. The glosses are definitely my favorite from the collab, which isn't what I expected at all. Again, the bronzer and body oil are great products all-around. The body oil offers a subtle shimmer and while I wanted it to give me more of a glow, I do think it's perfect for everyday wear. The bronzer was also beautiful, but unlike the oil, it gives off way too much sparkle. It's still gorgeous, don't get me wrong, but it's a bit much and it shows off my texture more than I'd like. I can easily work with it, which is great – a little powder and a matte bronzer will do the trick.
If you are similar to me when it comes to makeup and expectations, I suggest swatching this collection in-stores (at Sephora and Ulta). However, if you are seriously excited about this collab and love everything that I described, then jump on it before these products are gone!