Sorry, Chrissy Teigen, but we won't be talking you out of getting these gorgeous bangs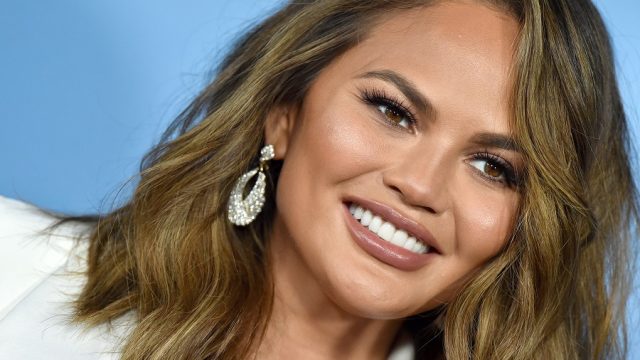 Look, we're so frequently on Chrissy Teigen's side that it may come as a shock that we are definitively against her on this one. It just can't be helped. When you look this good in bangs, Chrissy, we just cannot accept your request to talk you out of getting them. Yes, in another shock, we are pro-bangs. Just don't remind us of that when we have our next breakup because in that case, no, the drastic change is not a great idea.
Queen of Social Media Teigen took to Instagram, of course, to show off faux bangs and request that her followers please convince her not to make them a reality. Yesterday, November 27th, the star posted a video to her stories of her tossing around what appear to be some (seriously good) clip-ins mimicking fringe bangs.
In the now-expired Story—screenshotted below—Teigen plays with the bangs and then says, "Someone talk me out of it." No, Chrissy. We will not.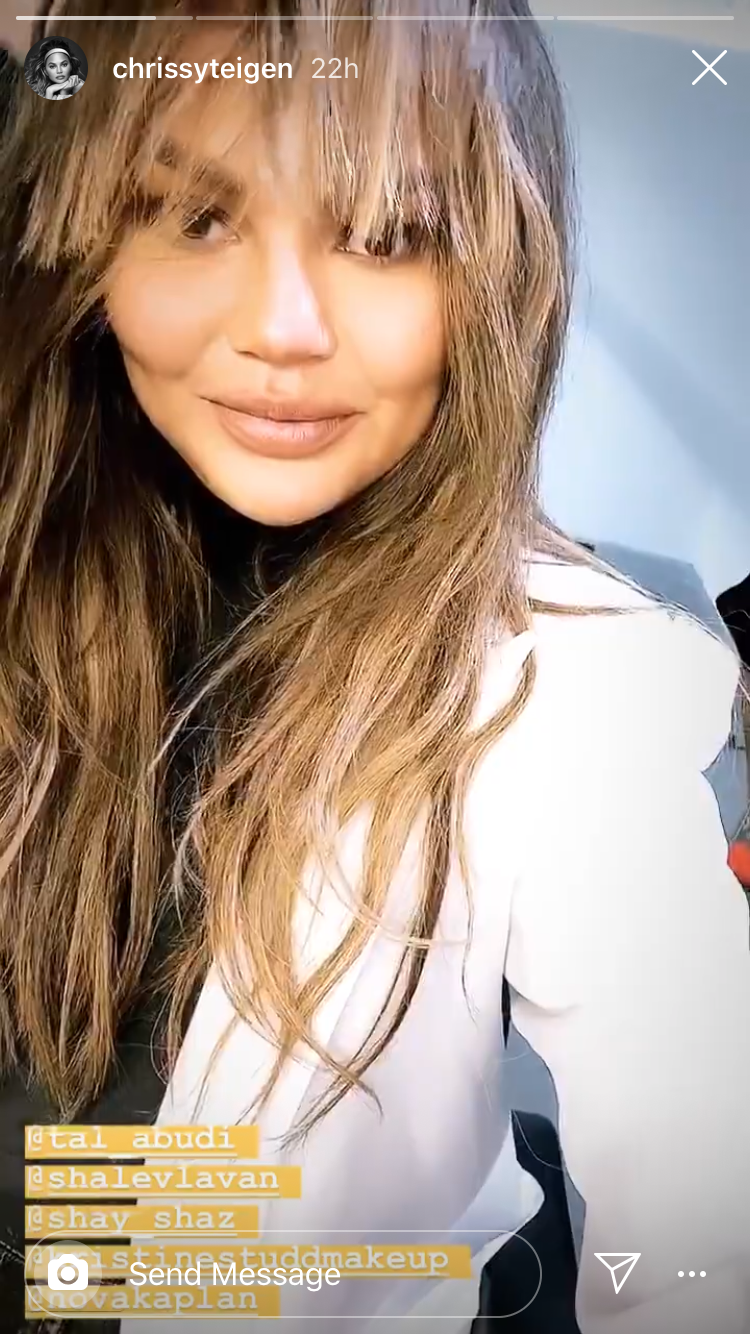 Teigen is making those bangs work. We understand her reluctance to make the chop, but come on, the faux cut looks amazing. She tagged her stylists, including Shay Halay Ziv, who posted a photo just today, November 28th, that sadly shows Teigen sans bangs.
People! Did too many of you tell her not to do this?! Hopefully, she's still contemplating the hair switch-up and just hasn't revealed it yet. Bangs do require lots of thought, after all.
This isn't the first time Teigen has rocked face-framing bangs. Nearly two years ago to the day, she posted a video full of hearts for her new cut.
And in a move that's true Teigen, it isn't the first time she's asked for social media input on her bangs decision.
Everyone, let's encourage the bangs. She looks amazing, and we aren't the ones who have to go through the awkward phase of growing them out. It's a win-win.