Chrissy Teigen just had the world's most awesome baby shower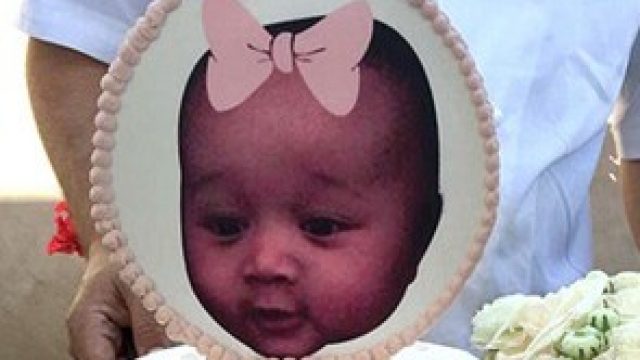 Imagine you're a celebrity and your friends threw you a baby shower with all your favorite things — the perfect location (Los Angeles), people (see below), drinks (rosé), and food (McDonald's, Wendy's, and Taco Bell). If you're Chrissy Teigen, this was a shower — and comfort food — dream come true.
I mean, who does that, right? But pretty cool that Chrissy and her friends can afford to cater food from anywhere and they chose some of our favorite go-to spots. TBH, it's nice to know that celebrities like what we non-celebs like, right? After all, food is food, no matter if we make millions of dollars… or not. We've all got to eat.
The baby shower menu seemed perfect since Chrissy seems to have food on the brain. Her Twitter feed over the last few days has been a long delicious list of her favorite eats, both fancy and comfort-food oriented:
This was Teigen's second baby shower in two weeks.
And who was there to make sure it was documented on Snapchat? Kardashians, of course! Khloé, Kim, and Kourtney were there to highlight the unique Snapchat filter for the event, aka "Chrissy's baby shower."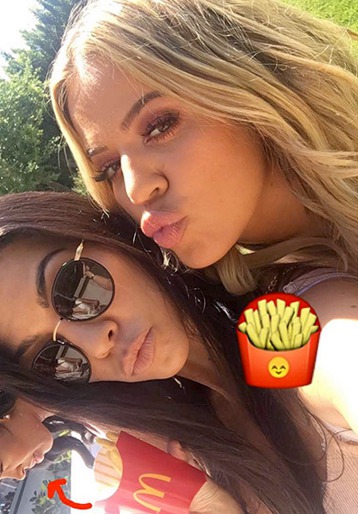 "Sister Saturday," one snap of the sisters said. "Selfie-stick arms, that's me!" Khloe said in another.
Most of all, Teigen seemed to have fun at the shower, and isn't that the whole point?
Non-Kardashians included guests such as Jenna Dewan-Tatum, Jen Atkin, and (naturally) Teigen's mom.
Not everyone was invited apparently — like kids. Here's a note from Chrissy's niece.
Aww… Kids!
So, what's the overall lesson we learned here? If you're a fan of McDonald's, Wendy's, or Taco Bell, you now have something in common with Chrissy Teigen. BRB while I go grab a Wendy's Frosty. Anyone wanna join me?