Chrissy Teigen and John Legend singing "Ordinary People" at each other will restore your faith in romance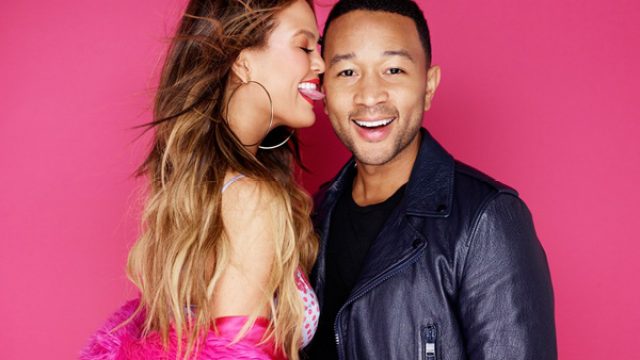 Now this is a Valentine's Day gift we can get behind. The adorable Chrissy Teigen and John Legend starred in a Valentine's Day video that is SO steamy, you won't be able to look away. Not that you'd wanted to anyways.
On Tuesday aka Valentine's Day, LOVE magazine released a sexy video of Teigen and Legend lip singing to Legend's "Ordinary People," and it's awesome.
Everyone knows that this couple isn't afraid to show off their sex appeal and this video proves once again that they are our forever #CoupleGoals.
In the video, the happy couple show their love for one another as they sing along to John's romantic and truthful song.
"[The director] Rankin had pitched karaoke of Chrissy singing John Legend and I was scared she wouldn't want to do that," LOVE editor-in-chief Katie Grand said in a statement via E! Online.
"I love 'Ordinary People' so much, so when Katie asked me to shoot Chrissy for Valentine's, the idea of her doing a lip-sync version immediately jumped into my head," Rankin explained in the press release.
"Katie wasn't so keen," Rankin continued. "Then when Chrissy came up with the idea on set, and with John, I was like, 'Erm…yes, please. ' When they sang it together at the end, I got goose bumps."
Throughout the video, Teigen takes center stage as she models sexy Agent Provocateur lingerie.
Her looks include: a yellow bra and panty set, red glitter heart pasties, and a pretty nighty.
https://www.instagram.com/p/BQfSuW2jel5
We know that Legend is the singer in the family, but his wife totally steals the show by lip singing along with him. They are clearly SO in love and it makes our hearts full.
To see more from the LOVE Spring/Summer 2017 issue, check out your local newsstands, because the issue is already on sale.