Chrissy Teigen already taught Baby Luna how to mock her dad John Legend, because of course she did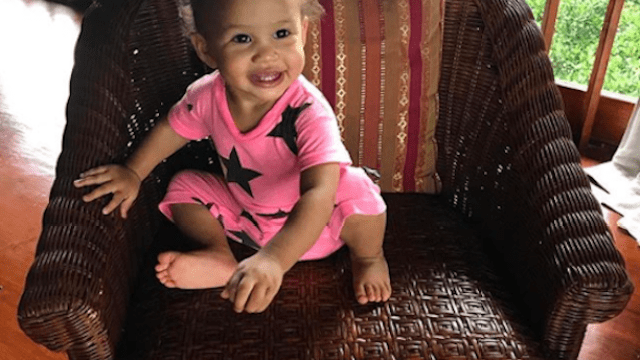 We already all know that John Legend, Chrissy Teigen, and little Luna are the cutest family in Hollywood, and maybe the entire world. But now we get to love them more. John Legend revealed that Baby Luna is already mocking him, which is just the best thing ever. We'd never mock Legend ourselves, of course. But from pizza parties for babies to family time at Dodgers games to hanging out with seals at the aquarium, we know we'd fit perfectly into their family.
Ok, if some light teasing at Dad's expense is a requirement, we're still in.
Legend explained that Teigen taught Luna how to do something called "Daddy Eyes." The whole thing sounds hilarious.
"Chrissy has her doing this thing called 'Daddy Eyes,'" Legend told E! News. "[It started] because one day, I didn't have my contacts on, and I was squinting around the house. Luna started mocking my eyes. So Chrissy started calling it 'Daddy Eyes.'"
OF COURSE Luna has Teigen's sense of humor. With a hilarious mother, what else did we expect?
We can already tell through all of Chrissy's lovely Insta pictures that Luna is a blast to be around.
She seems to love food as much as her parents.
Her fashion is also as on point as her parents'.
Don't forget that her smile is just as radiant as theirs.
So it only makes sense that Luna is also hilarious. What's a little ganging up on dad between gals, anyway?