Chrissy Teigen Says She Got Sober Because She's Still Embarrassed by Her Past Behavior
"I was done with making an ass of myself in front of people."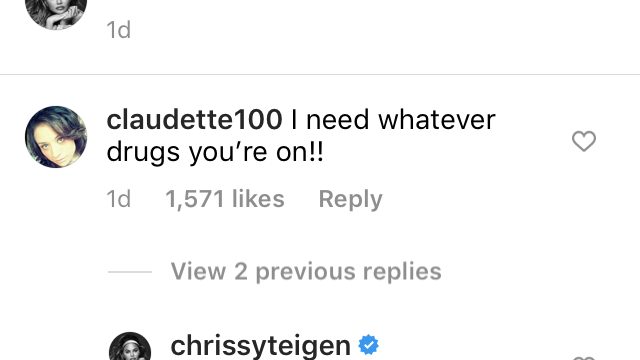 Update, December 31st, 2020: In a December 30th post to her Instagram story, Chrissy Teigen opened up even more about her past struggles with drinking, sharing a photo of a book her doctor and friend gave her. Holly Whitaker's book, Quit Like a Woman (available on Amazon for $24.99), details how to quit drinking in a world where alcohol is so prevalent.
Alongside the photo, Teigen wrote, "One month ago, on my birthday, I got this book from my doctor and friend. I was done with making an ass of myself in front of people (I'm still embarrassed), tired of day drinking and feeling like shit by 6, not being able to sleep. I have been sober ever since and even if you can't see yourself doing it or just plain don't want to, it is still an incredible read."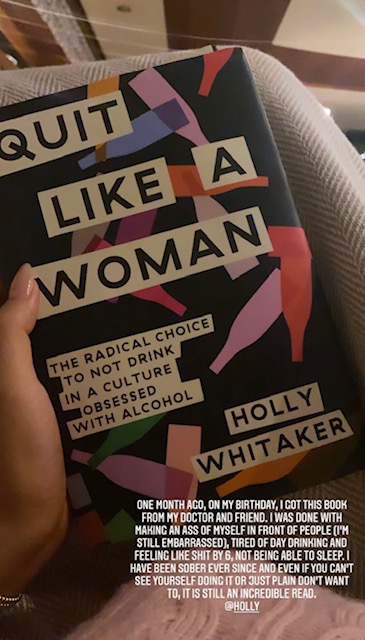 Original Post, December 30th, 2020: After a tumultuous year, Chrissy Teigen is finally feeling good again, and that may have to do with the fact that she's decided to go on a sobriety journey. Yesterday, December 29th, Teigen posted a video of herself (kind of) singing and dancing to "Good Morning" from Singin' in the Rain and disclosed that no, she's not on happy pills or any other substance. She's actually four weeks sober.
"Good morning!!!" Teigen captioned her post in which she's dancing in a bathing suit on vacation. If we woke up in the same scenario, we too would be singing.
I need whatever drugs you're on!! one follower commented, to which Teigen responded, 4 weeks sober with hearts and praying hands emojis.
Teigen didn't go into any further detail about her sobriety, but with proof positive that it's making her song-and-dance happy, that's all we need to know that it's doing something good.
Others are envious of her positivity, too. Rumer Willis commented, "You are pure joy and magic," with Vanessa Hudgens adding "Too cute." Another follower commented, "Mood after a fresh bikini wax," and another fan added, "having this kind of energy every morning should be goals."
Teigen and husband John Legend are currently vacationing with their kids Luna and Miles for Legend's 42nd birthday. Teigen has been sharing a plethora of photos from their family fun, including a rare photo of all four of them smiling and looking at the camera—moms know that this is no easy feat.
In 2017, Teigen disclosed to Cosmopolitan that she used alcohol to cope during one point in her career, saying that she was "point blank, just drinking too much. … I got used to being in hair and makeup and having a glass of wine," she said. "Then that glass of wine would carry over into me having one before the awards show. And then a bunch at the awards show."
She said that her drinking wasn't a good look for either herself or Legend, so she reined it in. And having just gone through a tragic pregnancy loss during the fall, it's understandable that Teigen wants to do all she can to take care of both her mind and body while recovering.
We're proud of you, Chrissy! If this is the kind of content we can expect from her sobriety, then we're excited to see more.