Chrissy Metz's "Harper's Bazaar" photo shoot is giving us so much polka-dot inspo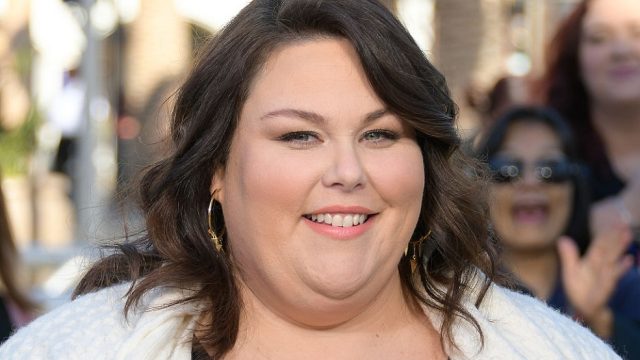 We know she totally rocks it on screen, but now we know she rocks as a pin-up model as well! Chrissy Metz took photos for a Harper's Bazaar feature, and the results are totally out of this world.
The This Is Us star did an interview with the magazine and talked a bit about her similarities with her on-screen character, Kate Pearson. On the show, Kate can be seen as having low self-confidence due to her issues with her weight. While Metz felt like she could relate to that type of attitude back in the day, she now exclaims that she's "so far removed from that."
These photos are definitely proof.
That dress is perfect for the Fourth of July. Or, you know — any day it's not snowing outside.
Metz looks so comfortable and amazing, and this is just one of the outfits featured from the piece!
According to her interview, a lot of the fashion that Metz wore on the shoot came straight from Pinup Girl Clothing, which offers everything from swimwear to shoes. The polka-dot dress we adore comes from Unique Vintage.
While we want to believe that Metz knows firsthand what looks incredible on her, it's a skill that not everyone has. That's why, according to Metz, a ton of credit should go right to her stylist, Jordan Grossman.
"She knows what works on me," Metz said. "She's given me permission to try different things."
Since fashion can often be limiting for plus-sized women, seeing Metz prove that all shapes and sizes can look good in prints is a big step forward. In Metz's own words, she'd rather wear something "because I love it, not because it follows the rules."
No doubt about it, seeing these Chrissy Metz photos makes us want to go on a springtime shopping spree, ASAP.