Chrissy Metz's letter to her teenage self is the message every single person should hear today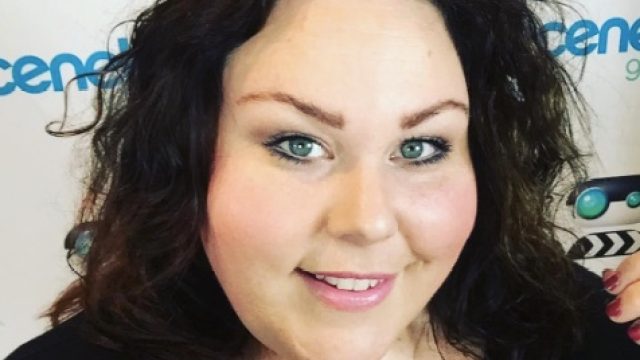 Every time we talk about Chrissy Metz, we get a boost of the good vibes – because she's such a warm and positive influence on other people. In a letter shared with People.com, Metz shared a powerful letter to her teenage self — the one who struggled with insecurity and body image issues — and compared herself to the popular girls in school.
After starting off with a casual, "Hey girl, hey!" Metz tells her younger self that she is "just as important and beautiful as Amy, the most gorgeous cheerleader in your entire school, even if your hair isn't the perfect natural shade of honey blonde or because your clothes aren't from Guess or that your curves look VERY different from hers."
She goes on to emphasize that "life is not a competition. Stop comparing yourself to anyone or anything right now. There will be bumps in the road, detours to be taken, and pit stops will have to be made, but you've got to fill 'er up and keep going. You will lose your map, but never your intuition."
We love this approach, because Metz has had her fair share of ups and downs, but emerged ultimately on top due to her persistence and passion.
via giphyMetz encouraged her younger self to "allow every smile, frown, and town you drive through to open your mind, but never close your heart." That's brilliant advice, no matter where we're at in life.
You can read the whole essay here. Mandy Moore and Susan Kelechi are also sharing letters to their teenage selves as part of People's World's Most Beautiful spread.
[tempo-video id="5401350338001″ account="416418724″]
Thanks for opening up, Chrissy! You're always on hand to be real and remind us that we're the masters of our own universe — and we couldn't be more grateful.