"This is Us'" Chrissy Metz says the show is making her lose weight — but let us explain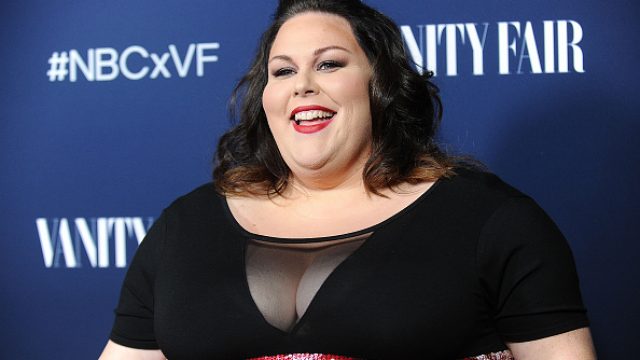 This is Us has been one of the breakout shows of the season. It's warm and funny and sweet and meaningful and complex, and deals with so many issues that network TV frequently glosses over. One of the issues that one of the leads, Kate, is dealing with is her weight — but it turns out Kate's journey through personal development will be echoed by the woman portraying her. Actress Chrissy Metz spoke on how weight loss was actually part of her contract with the show.
While we totally understand any initial upset that you might feel read that, because at a glance it doesn't necessarily sound body positive, and having curvy women on television living full, dynamic lives on television is so important, it's also so important to listen to what Chrissy is saying.
"I just have to be very clear, she says. "Whether or not I lose weight or stay the same, it's purely a choice of mine for health. Not because I think that plus size, curvy, voluptuous, big bodies aren't attractive — because I think they're awesome and sexy.
We totally love Chrissy's positive perspective, and the fact that she's being open about what the situation is, and her comfort level with weight loss as part of her performance as Kate. And she definitely plans on continuing to communicate with fans, and keeping her experience authentic.
"I'll just have to make sure that's known, because I'm not selling out the big girls. I don't do that. That's not me.
Thanks, Chrissy, for being the positive role model all girls need.