Chrissy Metz wants to set the record straight on her "weight loss" contract with "This Is Us"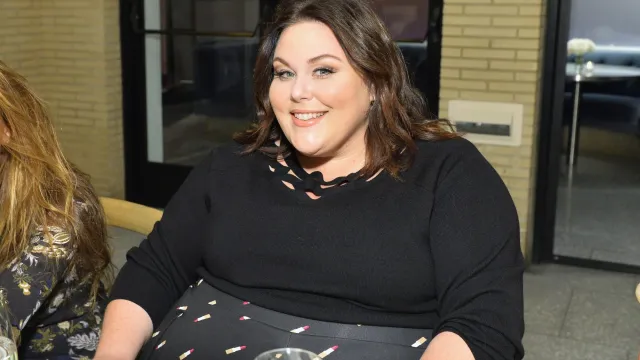 If, like us, you were perplexed to hear that Chrissy Metz having a "weight loss" contract for her role on This is Us, you'll be happy to learn that it was all a misunderstanding. Metz plays Kate, a character contemplating gastric bypass surgery. Outside the show, she's also making a name for herself as a body positivity warrior. Since Metz has spoken candidly about the pressures of being a plus-sized role model, it's a relief to find out that the actress has final say over her weight — regardless of plot lines.
In other words, any changes to Metz's body will be entirely her own choice. Which is why it's important to remember that Metz actually expressed a desire to lose weight in this role. In an appearance on The Ellen Degeneres Show, she told our favorite dancing talk show host: "I was kind of like, 'Oh, I hope I get to lose weight.' That's like a win-win for me, [I'll be] motivated in a different way this time."
Metz also told People, "Why not have a motivation beyond me to get to a healthy weight?…Every actor does that. We're chameleons. We change, we grow as an actor… you lose weight, you gain weight, you change your hair or whatever."
Preach, girl.
We don't expect everyone to agree with Metz's decision. Weight loss can be a controversial topic in the body positivity community, where dieting is considered by some to be inherently anti-body positive. Since weight is not a measurement of health, there are also valid concerns about perpetuating the idea of a "healthy weight."
But at the end of the day, we hope that Chrissy Metz's fans support whatever choices the actress makes in her body journey. After all — celebrity or not, it's no one's business but her own.